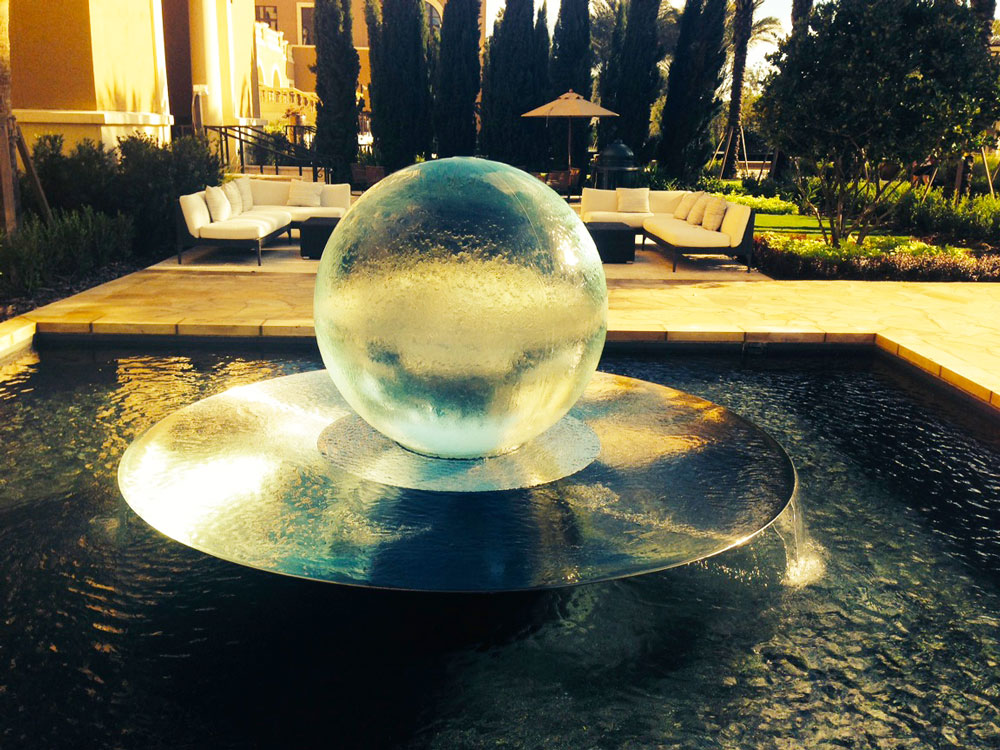 23 Oct

Four Seasons Orlando & A Customer Question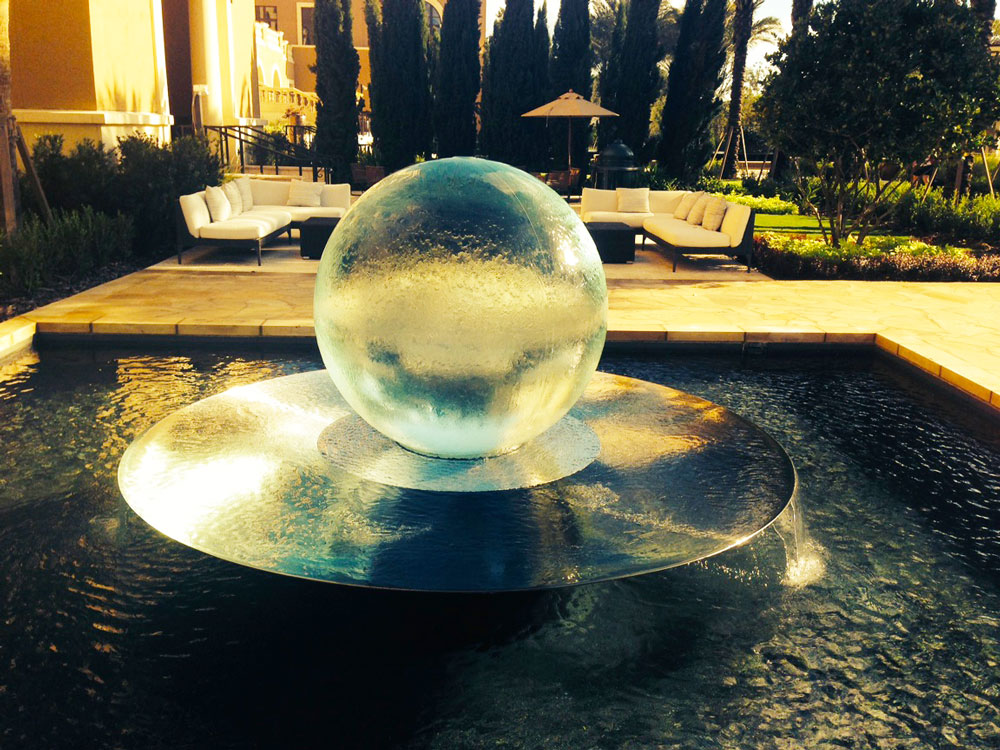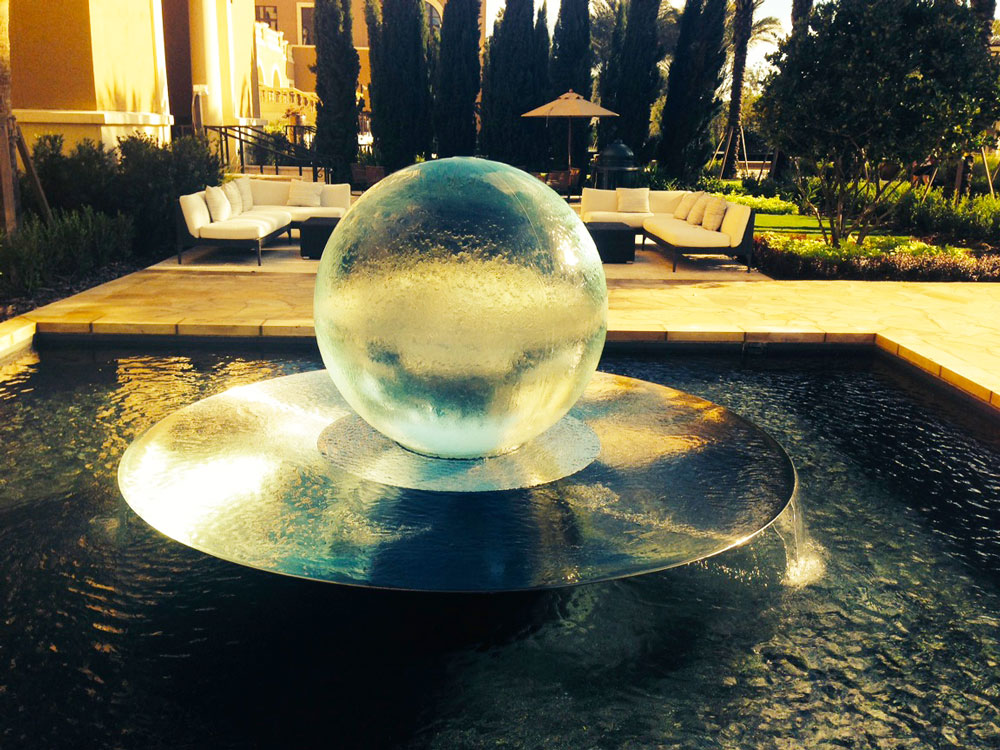 I recently had a customer order one of my Sphere Fountains, who then had their assistant send them this photo of my fountain at the Four Seasons Orlando.
Here's what he asked:
My assistant, Jennifer, went to Disney World in Florida and is staying at the Four Seasons Hotel there and came upon your fountain directly outside the lobby. I've attached these pictures.

I am wondering if this sphere is the same size as the one on my fountain? It appears to be larger, but it may just be an optical illusion.
The short answer to his question is that the fountain at the Four Seasons is much larger than my standard fountain size, so yes, the fountain is larger.
I won't get into Acrylic Sphere design here, but in general the largest sphere I can use in my Aqualens is 4-feet (48-inches) in diameter. The size restriction is a function of water capacity, water weight, sphere wall thickness, and water pump capacity.
The stainless steel dish can be made in almost any size as seen in this recent post.
Beyond that, your fountain is only limited by the size of your garden and your budget. If you'd like to discuss the possibilities, please contact me.