They add a happy note of modernity
We continue to enjoy enormously the wonderful aquaspheres we purchased from you. we receive many admiring comments about them. Not only do they provide magical focal points for the two quatrefoils of our formal parterre but they add a happy note of modernity in a classic area of the garden and give it a tremendous lift.
They also create a delicate note of shimmering movement through the water gently cascading down the exterior of the spheres by day and by night when lit up.
– Lord Francis Phillimore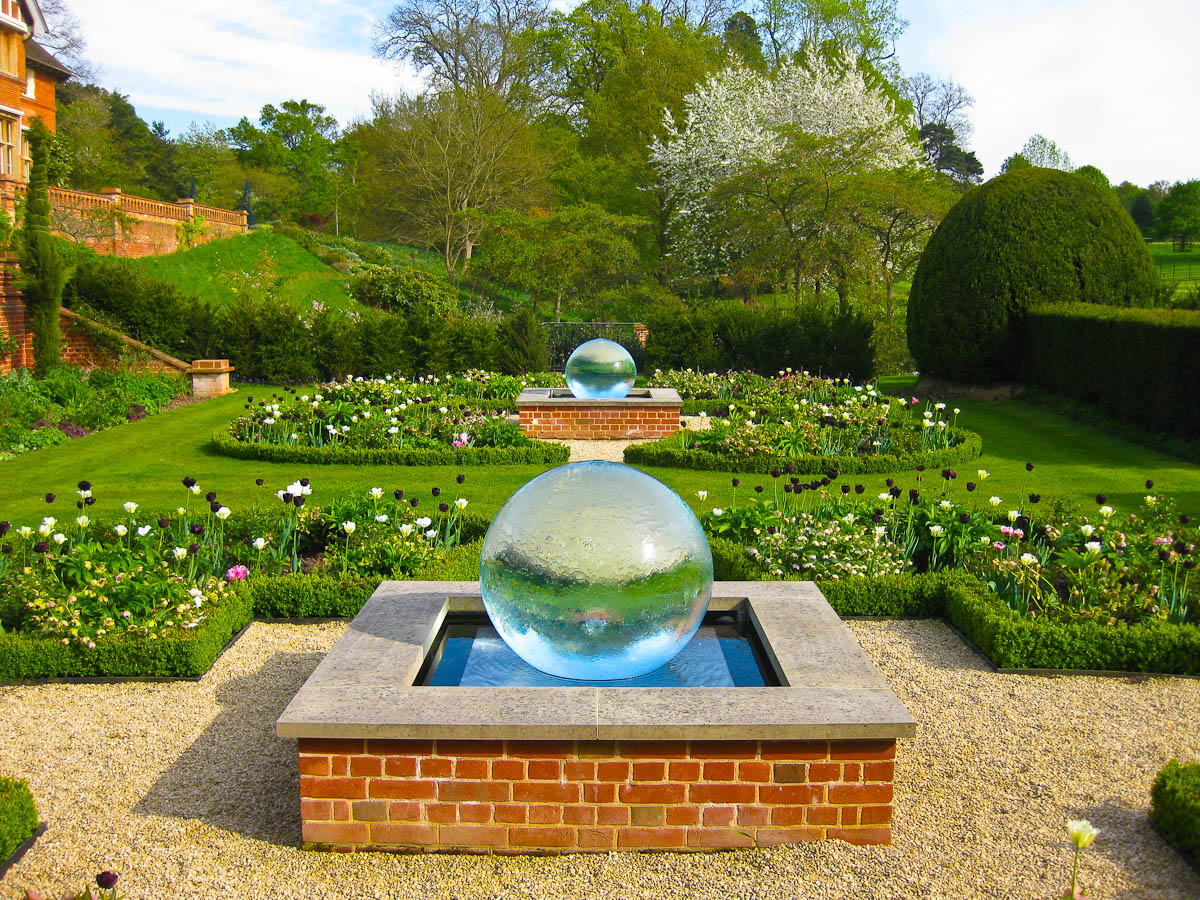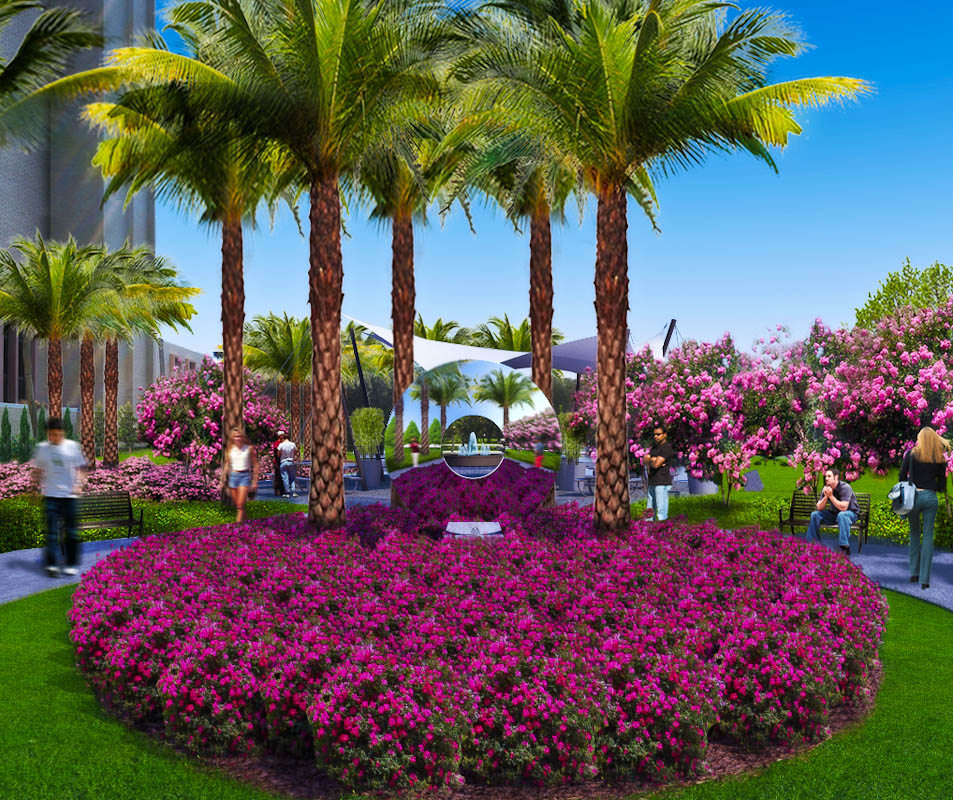 We recently purchased a "Steel Eye" sculpture from Allison Armour. We are extremely pleased with the sculpture. The quality is excellent. It was a perfect addition to the new urban park created here on the USF Tampa Campus. The sculpture captures, reflects, and enhances the surrounding landscaping. It also captures the ever-changing sky. The feedback on the sculpture from visitors to our park has been all positive and it has quickly become one of the favorite aspects of the park experience.
Allison was exceptional to work with. We were under a very tight deadline and she worked with us to insure priority shipping of the sculpture. She was extremely responsive to our processes and needs. Communication was never an issue.
The sculpture arrive on time and we were able to install it by our deadline. If another opportunity arises from the purchase of a sculpture, we would definitely consider another piece of art from Allison.
– Karla H. Willman – University of South Florida.
Prepare to be stunned!
Sure, all gardens are pretty, but Longview Gardens (Chapel Hill, North Carolina) has something stunning. As we toured this beautiful garden, we walked around the corner and saw the Aqualens (which we learned it is called), presented in a small (actually, not so small) garden.
Envy struck us and we went on a quest (yes, a quest) to find its creator, see if we could have one in our own Honey Brook Gardens, design a proper setting, and install it. Our quest succeeded (be patient, it did take some time) and we admire our Allison Armour Aqualens daily.
It still stuns. All Honey Brook Gardens tourists are stunned. It is a delightful feature (one of several, I might add) inspired by envy that we have added to our gardens.
– David & Nancy Bamberger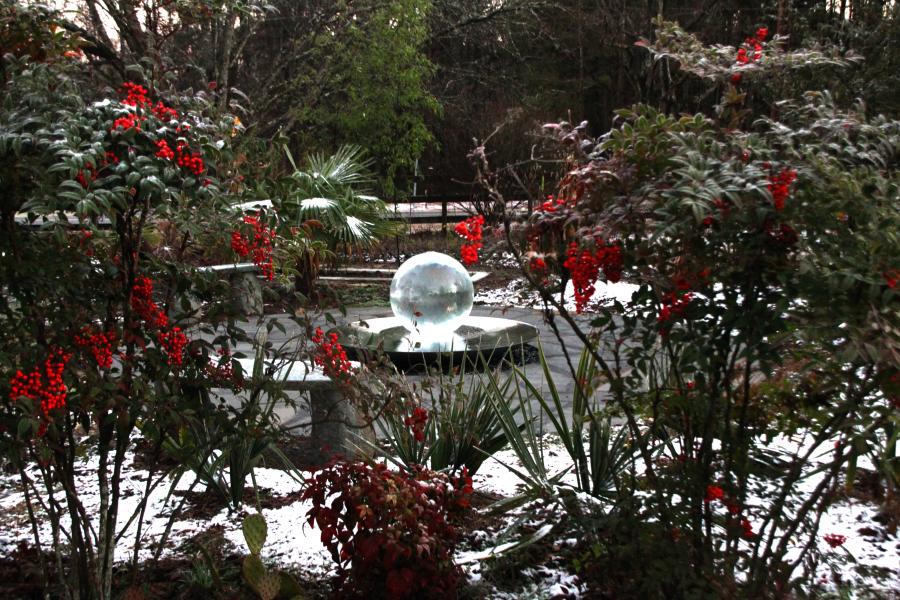 The Chelsea Gardener is a renowned source of inspiration for garden and home lovers in London. As admirers of Allison's work we are delighted to showcase samples at our store in Chelsea and to commission her pieces for our landscape designs. Her water features never fail to add a unique sense of calm and tranquillity to even the busiest of city gardens.
– Henry Cilliers – The Chelsea Gardener
Trellis & Trugs has been doing business with Allison for over ten years. Her fountains are beautiful and beautifully constructed. She is very professional and reliable in terms of timeliness and service.
– Maureen – Trellis & Trugs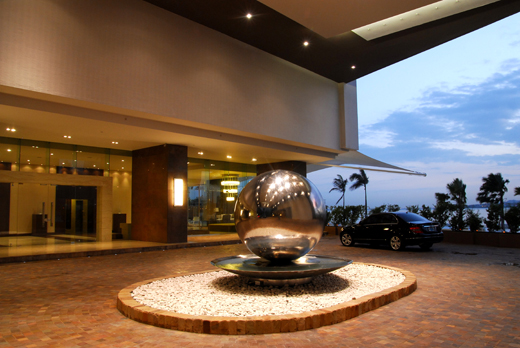 Working with Allison was a great experience
The sphere that we ordered from Allison Armour was something we had never seen before. The design itself is so unique and added such elegance and glamour to the building. It has drawn a lot of attention from residents and potential buyers.
Working with Allison was a great experience, punctual in the fabrication and delivery and great care when delivering the sphere to the site. We look forward to working with her in future projects.
– Octavio Vallarino – Partner & Director, Desarrollo Bahia
Garden Accents has worked with Allison Armour for more than a decade and we are pleased to represent her on the East Coast of the United States. Her magical Aqualens Fountain is on display in the garden of our showroom and never fails to prompt enthusiastic comments.
We have sold a number of her pieces, placed in both traditional and contemporary garden settings, and customers are always delighted with their purchase!
– Elizabeth Schumacher – Garden Accents
I have had my aqualens made by Allison Armour for over 10 years now and love it more than ever. It is a constant source of joy and beauty in my garden. I have a traditional garden but want a touch of modernity and magic which this has certainly given me. It transforms my ordinary London garden into a whole new league. It takes practically no effort to maintain and when I did need a new bulb for my light Allison was very helpful and dealt with the matter right away.
– Jonathan Terry