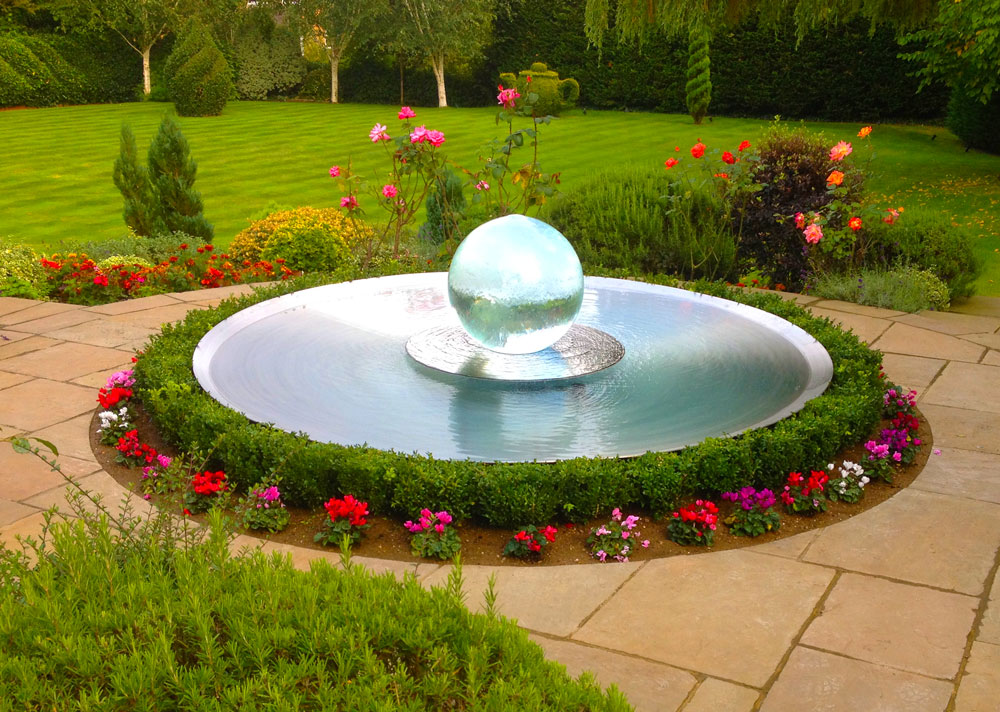 06 Oct

Massive Custom Aqualens in London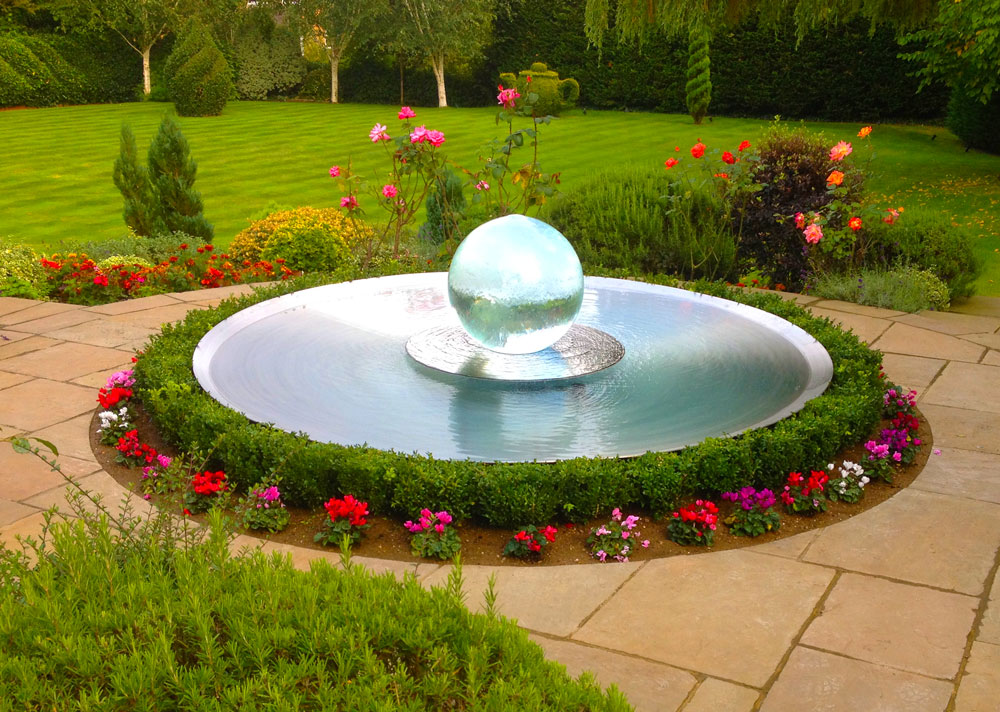 If you follow me on Facebook, you saw my recent post about the massive Stainless Steel Dish on this Aqualens in London.
I promised more information, but other than this batch of pictures I don't know much about the location unfortunately. What I do know is that the fountain is placed in the midst of one of the most impressive gardens I've ever seen. It's really something else!
I also know that the lens (Stainless Steel Dish) on this fountain is a whopping 9 feet wide!! That's 2.74 Meters in diameter – far and away the largest stainless steel dish I've ever had made for one of my Aqualenses.
This was a custom request (of course), but now that I see it in real life, I'm going to be showing this fountain to other prospective clients as I think it's really something special!
Yes, the larger lens does cost more than the traditional size. If you're interested in something similar – or if you'd like to know how much a fountain like this costs, please contact me for a quote.
Fortunately I have many good photos. Please click the thumbnails below for the full-size images.
---