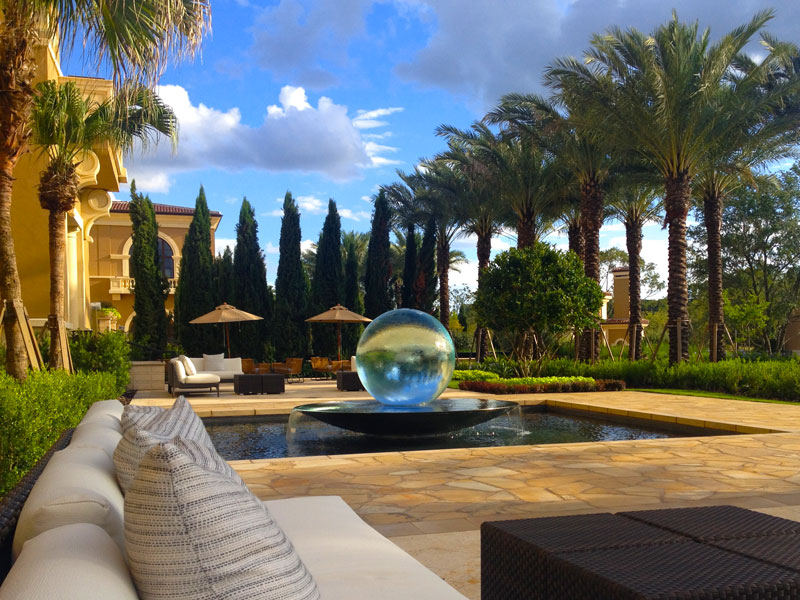 29 Aug

4-Seasons Orlando Update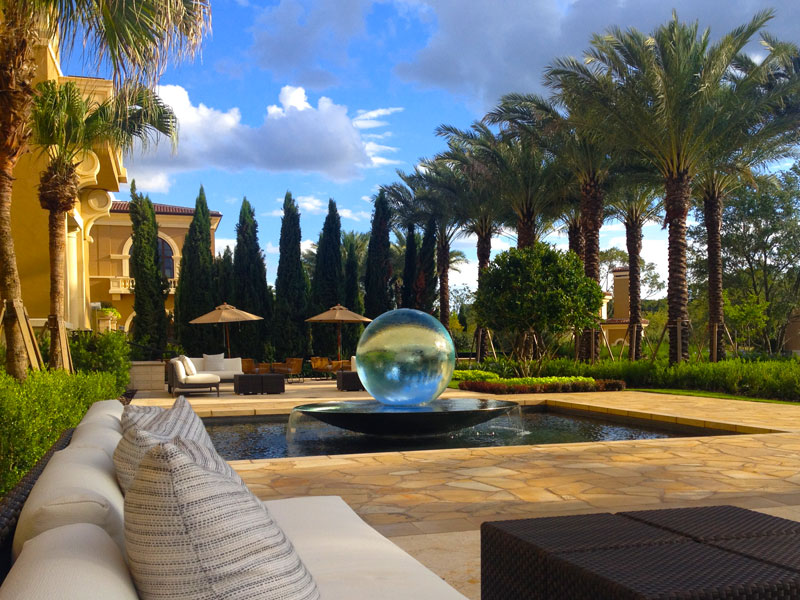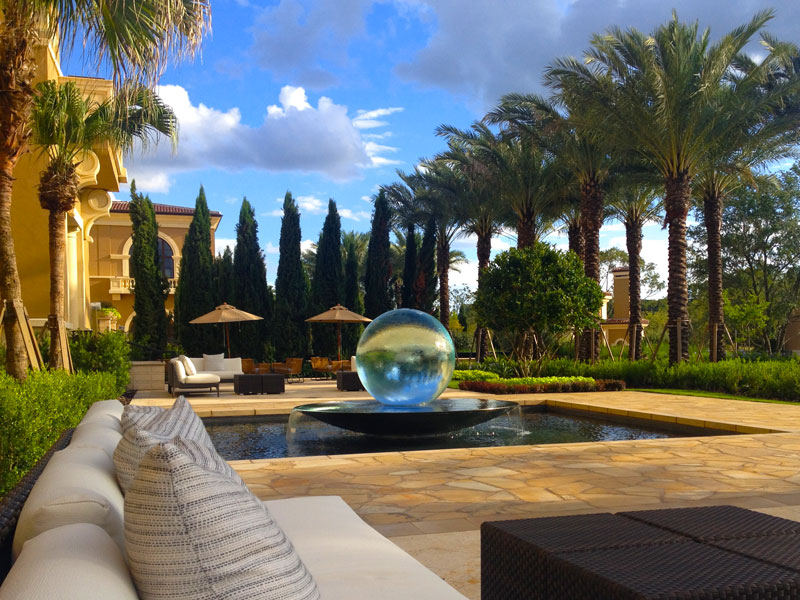 In a prior post, I showed some 'under construction' photos of my Aqualens installation at the Four Seasons, Orlando.
I'm happy to announce that my Aqualens at the Four Seasons, Orlando has been fully installed, and the landscape work is complete. I think this photo of the completed work speaks volumes – not only is it beautifully done, but my fountain makes a perfect centerpiece (if I do say so myself).
I've been receiving more and more orders for my fountains from Hotels, Shopping Malls, Hospitals and other public places. Not only am I getting more orders, but they're for increasingly large fountains!
I know there's a limit to the size of the sphere and the weight of the water it can hold, but I don't think we've reached it quite yet.
If you or someone you know is interested in a fountain like this, please contact me to discuss.