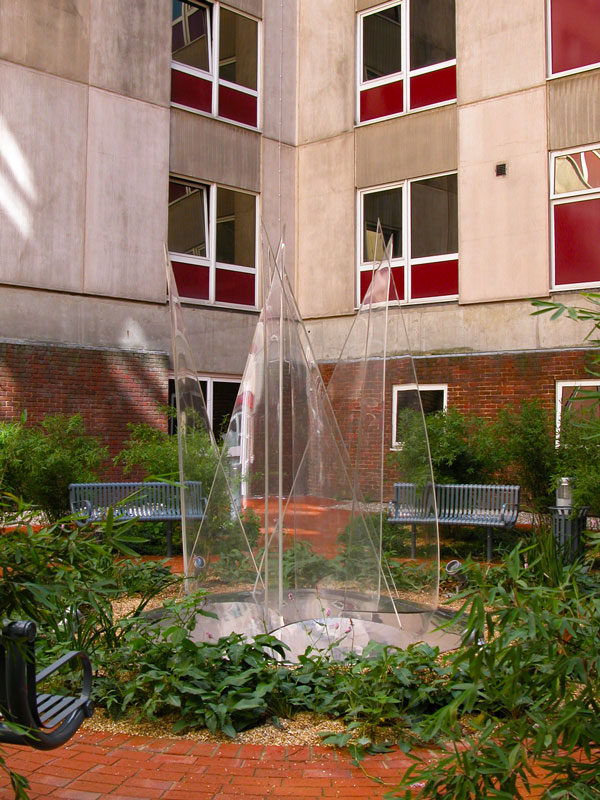 23 Jul

Custom Garden Sculptures and Water Features

While my business largely revolves around pre-designed garden water features, such as the Aqualens, and garden sculptures such as the Steel Eye, I also custom-design sculptures, garden art, and water features.

In fact, some of my favorite pieces are custom designs – such as the acrylic 'Sails' placed in the center of the courtyard pictured to the right.

I work special commissions in one of two ways:
The customer supplies me with a specific design and I use my resources to build the customer's project. If this is you, then please keep in mind that I work primarily in Stainless Steel and Acrylic – although I'm open to integrating other mediums.
The customer gives me a concept and asks me to design something for their space. This is my favorite way to work as it gives me some artistic freedom – and I've designed some of the most incredible projects this way such as the 15-foot tall (5M) MoonGate I wrote about in this post. In addition, the customer gets an original Allison Armour one-of-a-kind piece of artwork that they can enjoy for decades to come.
If you've been looking for something different to set off your garden, then contact me and let's make something special!
You can view more of my custom designs on the Special Commissions Page.