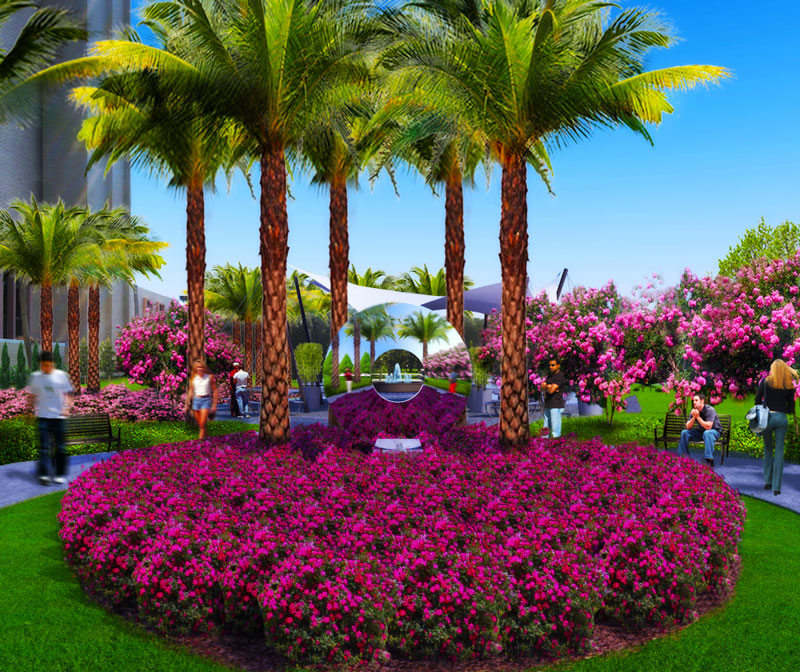 08 May

University of South Florida Steel Eye

Several months back I was contacted by the University of Southern Florida as they have been in the process of revamping some of their outdoor spaces. In particular they were working on an outdoor "urban park" that was in need of a sculpture for a focal point, and they wanted to discuss installing one of my pieces.

We discussed the different options, and I showed them my Steel Eye which they loved. My Steel Eye is constructed of aircraft-grade stainless steel, so it's designed to last a long time with very minimal maintenance, which is a perfect fit for a college campus.

The challenge (yes, there are always challenges!) was that they had a very limited time frame to work with, and they wanted to know if I could finish the project in the time allowed.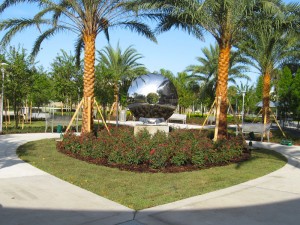 Fortunately the shop I work with is fast and efficient, and I assured them that I could have the Steel Eye built and installed in time – although I knew it wouldn't be easy.
I had everyone literally working nights and weekends to install the sculpture in time! The good news is that we finished the installation before the deadline which felt like quite an achievement!
Now the Steel Eye sits facing the "urban park" in the center of a small garden. There are walkways on both sides, and benches where people can sit and chat. I'm really pleased with the way it turned out.
What's really interesting is that one of their professors, Dr. Fred Steier, is now teaching an honors class about how the sculpture changed life on campus and how it's changed the way students have interacted.
Dr Steier even visited me at my home in Santa Barbara and we spent a pleasant morning together discussing the new Steel Eye on campus and looking at my other sculptures.
Karla Willman from the University of South Florida had this to say: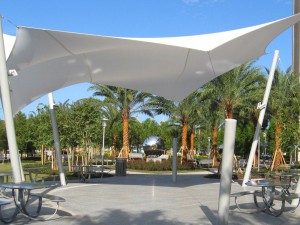 "We recently purchased a "Steel Eye" sculpture from Allison Armour. We are extremely pleased with the sculpture. The quality is excellent. It was a perfect addition to the new urban park created here on the USF Tampa Campus. The sculpture captures, reflects, and enhances the surrounding landscaping. It also captures the ever-changing sky. The feedback on the sculpture from visitors to our park has been all positive and it has quickly become one of the favorite aspects of the park experience.
Allison was exceptional to work with. We were under a very tight deadline and she worked with us to insure priority shipping of the sculpture. She was extremely responsive to our processes and needs. Communication was never an issue.
The sculpture arrive on time and we were able to install it by our deadline. If another opportunity arises from the purchase of a sculpture, we would definitely consider another piece of art from Allison."
In closing, I really enjoyed working on this project and am glad that we were able to finish it on time. If you're interested in a similar piece, please contact me to discuss.