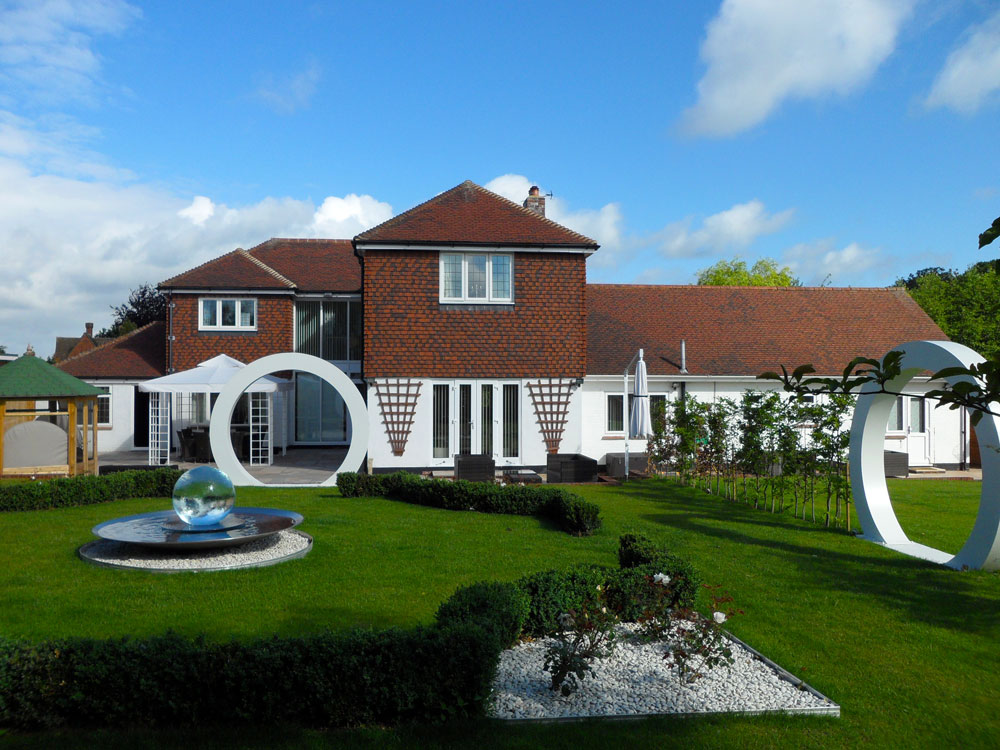 24 Feb

A Unique Addition to a Unique Home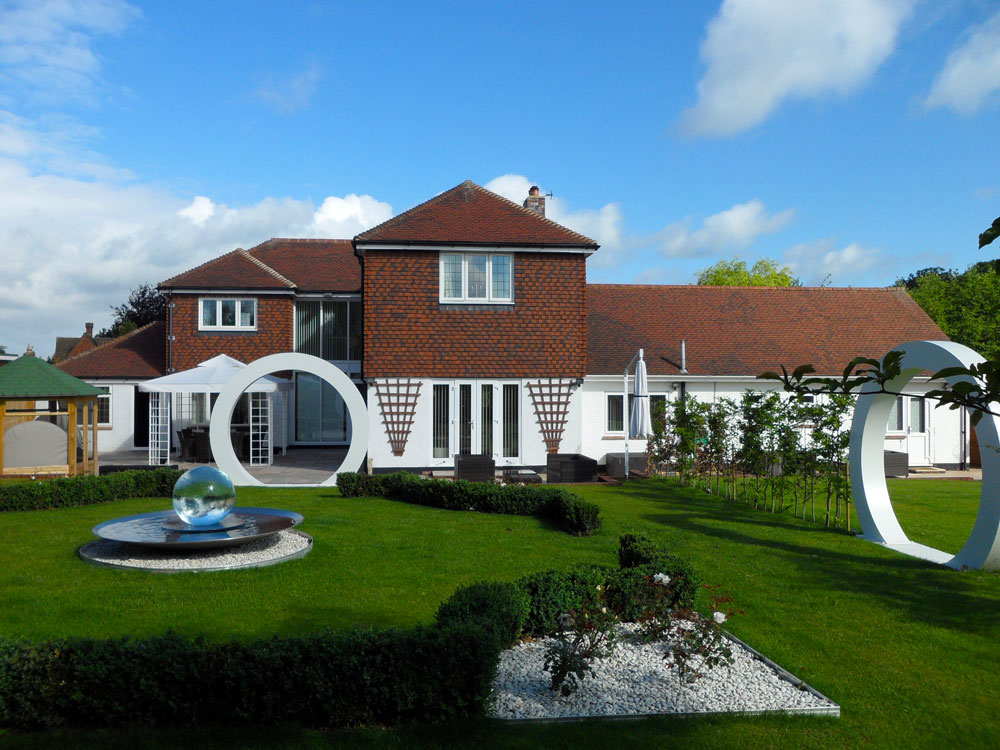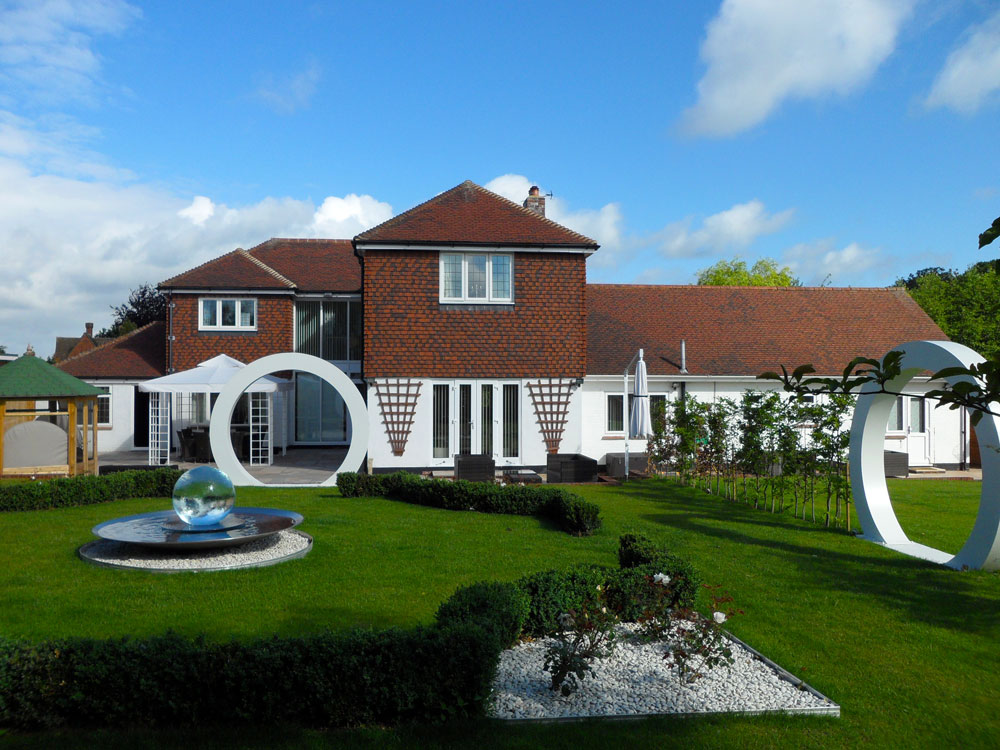 Today I thought I'd share this wonderful photo of an installed Aqualens that was sent to me by one of my customers.
Clearly they have a very unique vision for their home! The round entrances to the garden are perfectly offset by both the round shape of the lens as well as the round acrylic sphere on my fountain.
As an artist I'm continuously surprised by the creative way's in which my art is integrated into other people's art – wether it be in a courtyard, a mall, or most often in a garden as in this photo.
Thanks for the wonderful photo – and if you're reading this and own one of my fountains please send me a photo and I'd love to feature it here – and I'd be happy to give you credit or a link (this customer didn't request either).
I'm incredibly busy this year so far, so that's it for today, but I'll be back with another post next week.