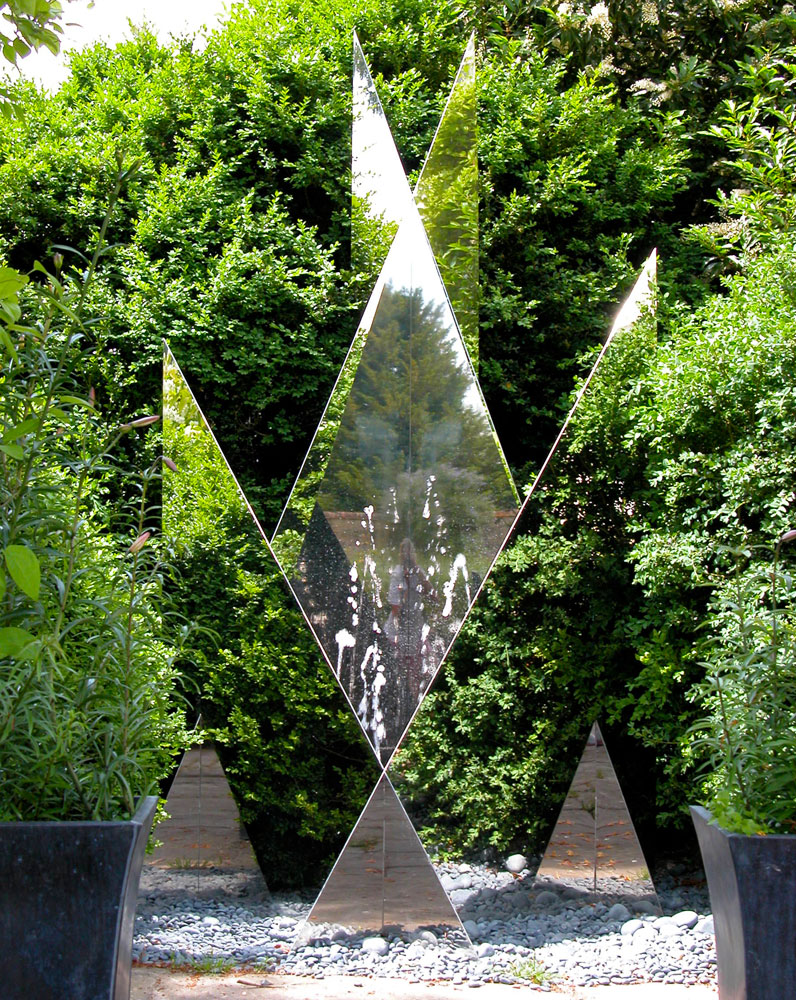 01 Jul

TeePee Fountain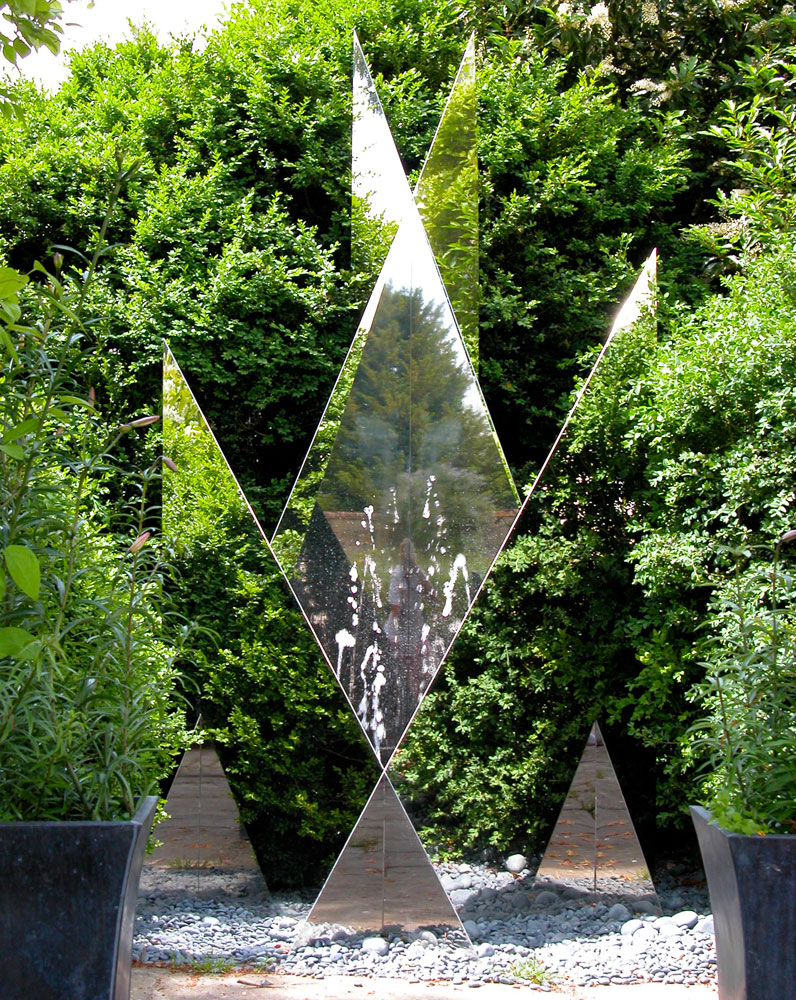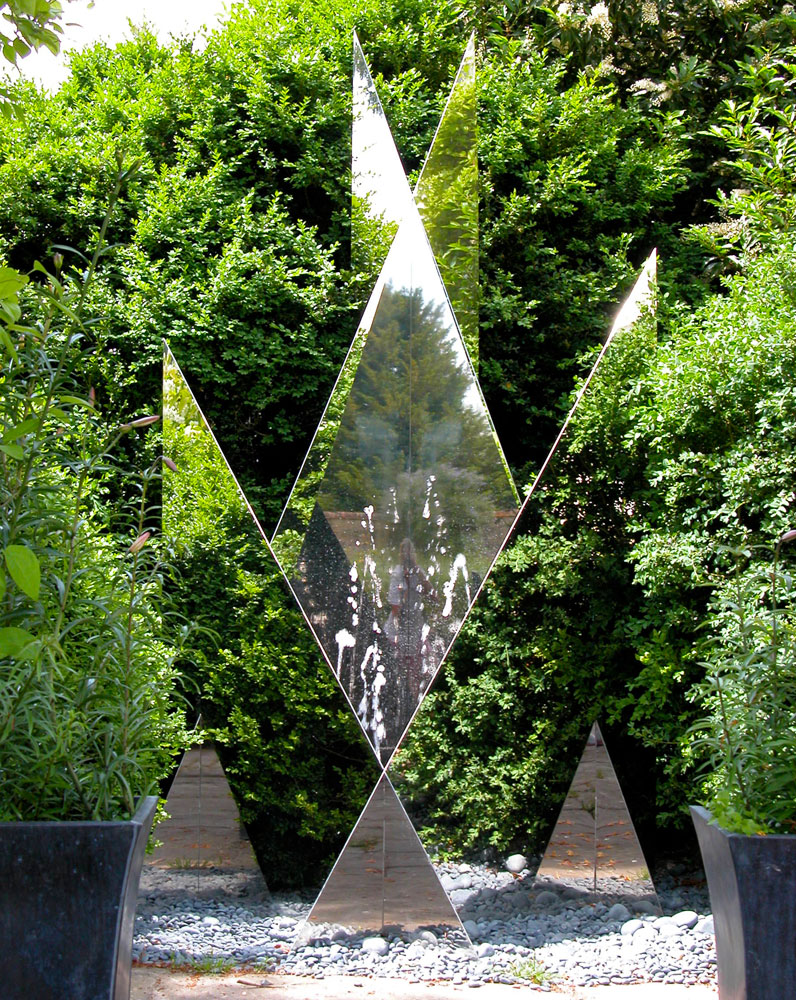 My TeePee is a wonderful piece as you never know what is really happening. There are so many angles and points and the reflections keep playing against one another.
I especially enjoy watching the way light plays with the different shapes as the sun makes it's way across the sky.
You can also create some wonderful effects with ground or recessed lighting at night.
This particular teepee fountain is located in a beautiful garden in Wiltshire, UK. It has the added fountain option – look closely and you'll see water in the middle of the teepee.
I like that the sculpture is flexible enough to work with or without the fountain – it's really up to the customer and the location as to which works better.
Of course the fountain adds some complexity to the base and design of the TeePee, but it's a surprisingly affordable upgrade that I recommend to everyone who orders one.