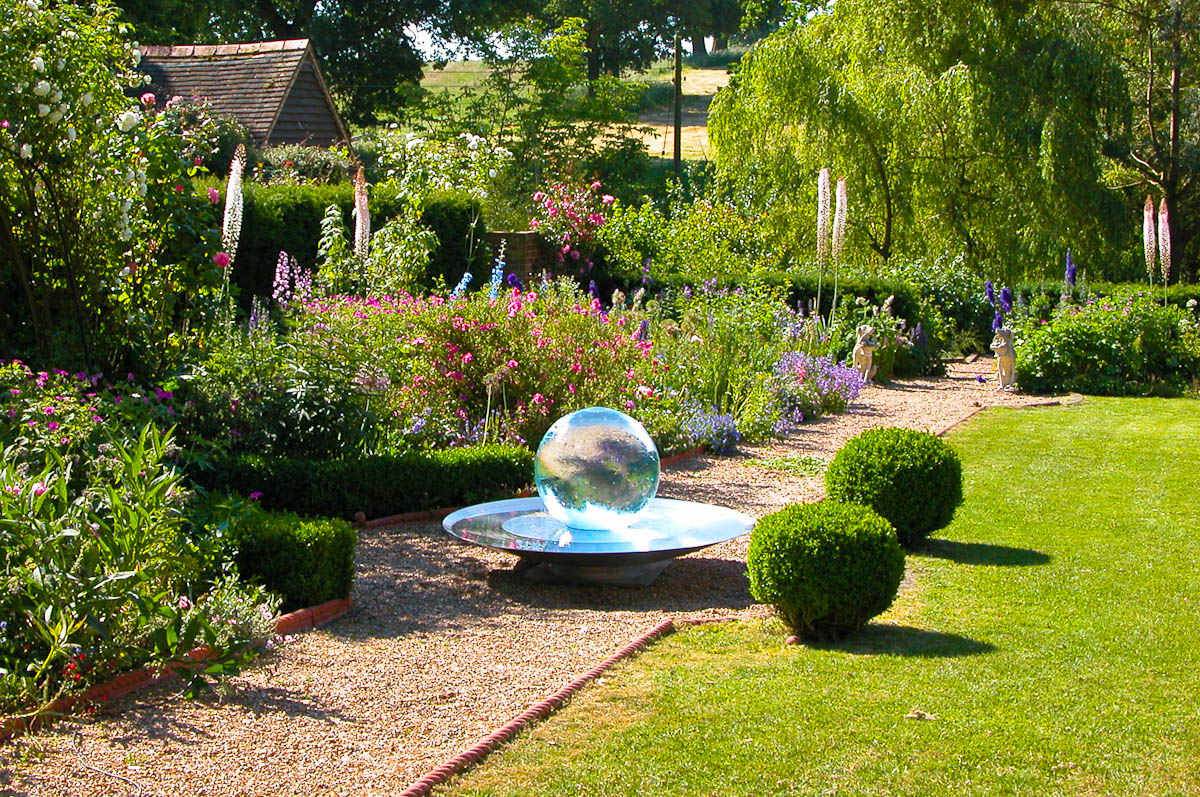 12 Mar

Sphere Fountain on Architectural Digest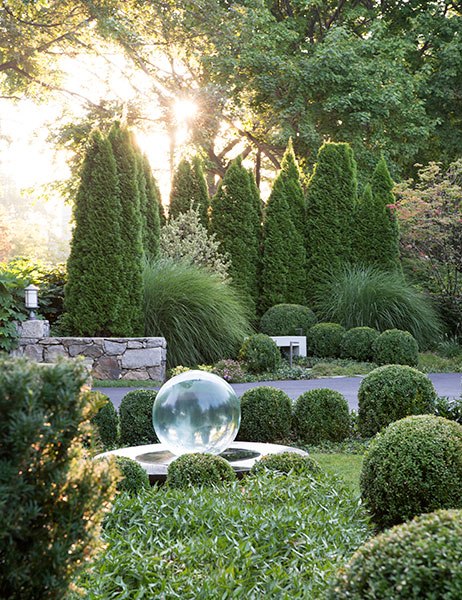 Hi Everyone – I'm back to posting now that my website has been updated! Please let me know what you think about the new design in the comments.
I was recently forwarded a link by my contact, Cole, at Architectural Digest. One of my fountains was featured in a slideshow on their website.
The pic is at the right, and you can see the slideshow by clicking here.
The Aqualens fountain is owned by celebrated garden photographer Stacy Bass, and her collection of garden photography can be purchased in her soon-to-be-released book – Gardens at First Light.
Stacy's photography focused on gardens at dawn, and that aligns perfectly with my sphere fountains. The sphere brilliantly reflects light at both sunrise and sunset – and my favorite photos of my fountains are usually taken at dawn or dusk.
I'll add that it's fun to find my fountains and sculptures featured in other peoples work!