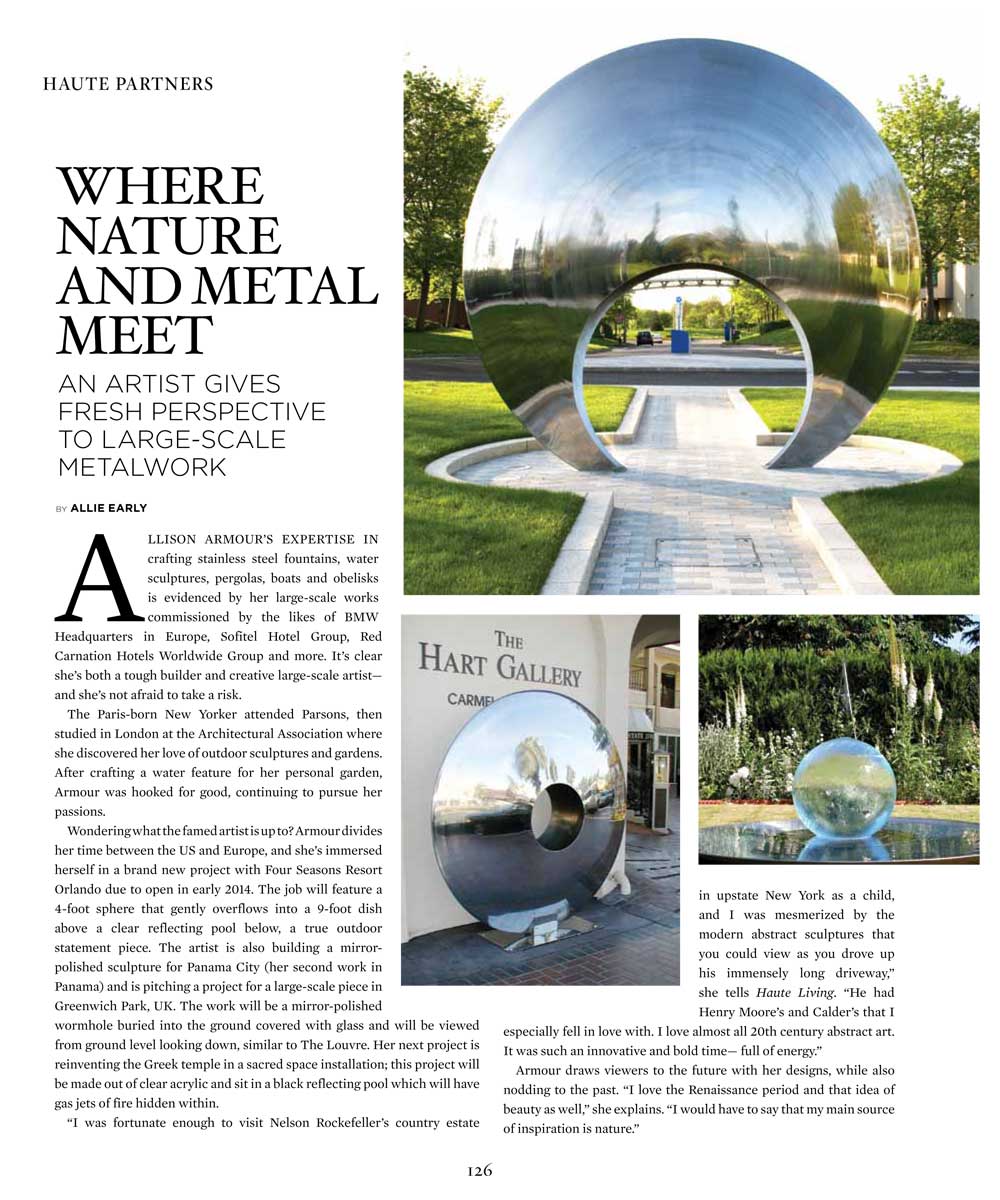 27 Jun

See me in Haute Living Magazine!

I'm excited to announce that I'll be featured in an upcoming issue of Haute Living Magazine!

Haute Living focuses on the lifestyles of the rich and famous while also covering the finest products for homes and gardens. I'm excited to see my MoonGate, Steel Eye, and Aqualens featured in my article.

I'm also taking out a full-page advertisement in Haute Living, so this is a big step for my business.

It can be a challenge to connect a product with a market – especially when you produce high-end art. I'm optimistic that Haute Living will connect me with more clients and more opportunities and I encourage you to pick up a copy of their magazine next month!

My plan is to continue advertising with Haute Living, but of course I'll take it a month at a time. I'll let you all know how it works for me.