07 Sep

Overcliffe Project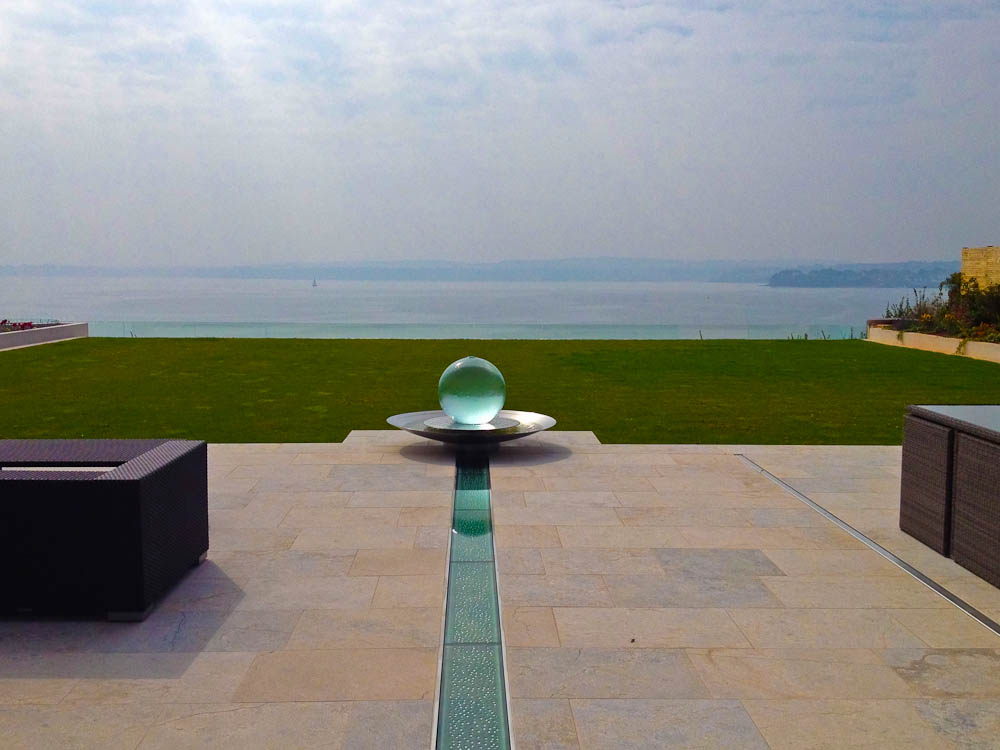 The Overcliffe Project is one of the more unique properties I've seen, as it literally sits over a cliff!
As you can see the property has a stunning view of the water – although this picture doesn't do the view much justice – but still, the sphere fountain is expertly placed as a focal point extending from the patio.
I really like the way they used greenish glass blocks to give the appearance of water running to the fountain while at the same time drawing your attention outward toward both the fountain and the spectacular view. The patio designer really knew what they were doing!
This Overcliffe property is located in the UK (my original home country). The property itself is very modern, and I think they made an excellent choice to use my fountain as the focus of their yard/patio area!