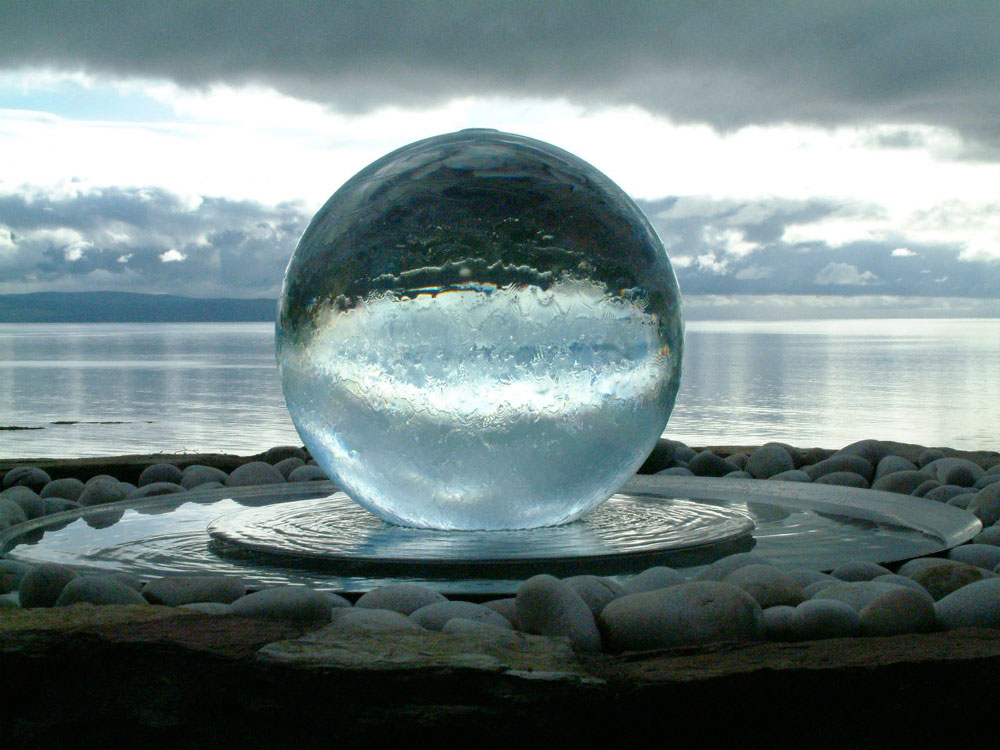 08 Feb

One of My First Sales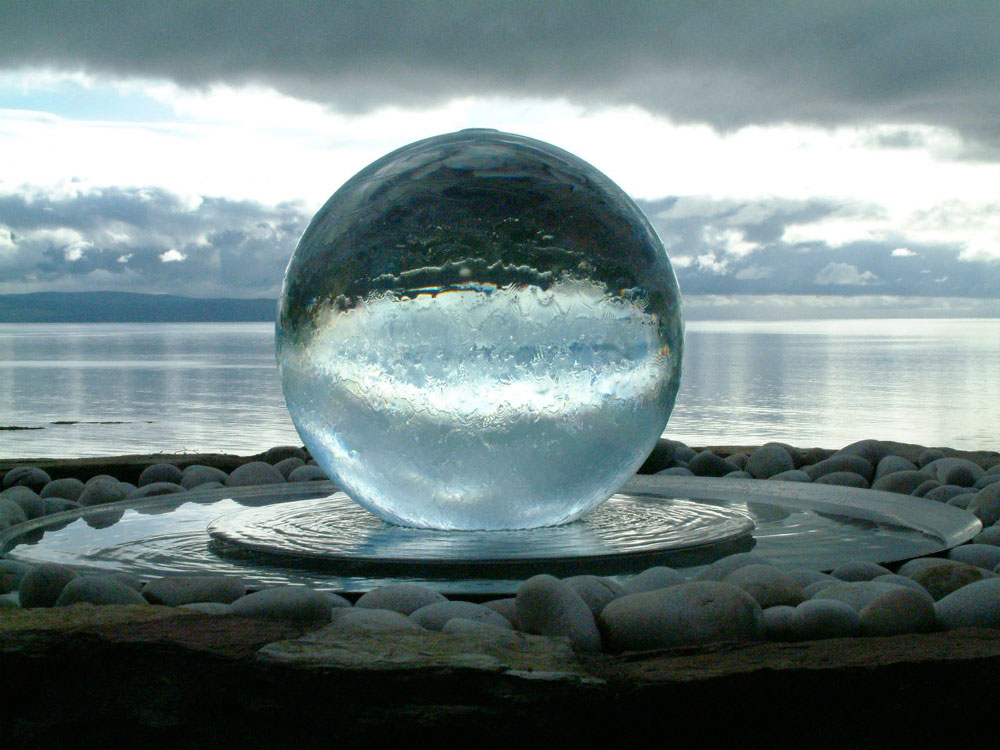 Back in the year 2000 I first showcased my Aqualens fountain in my award winning 'Garden of Reflection' at the Chelsea Garden Show. You can read about the garden in this article.
As a result of the garden, I was fortunate to sell quite a few fountains, and many of those purchasers still stay in touch with me.
One of my favorite 'original' customers is Christine Russell, and she lives up in Scotland. Her fountain (pictured at right) is set in a spectacular locations and I smile every time I see it.
Christine was very easy to work with, especially considering I was new to the business at the time. She's given me a lot of feedback about maintenance issues and long-term performance of her fountain. Her feedback helped to inspire the maintenance section on my instructions page, and I recommend that all past and future owners read the instructions in detail.