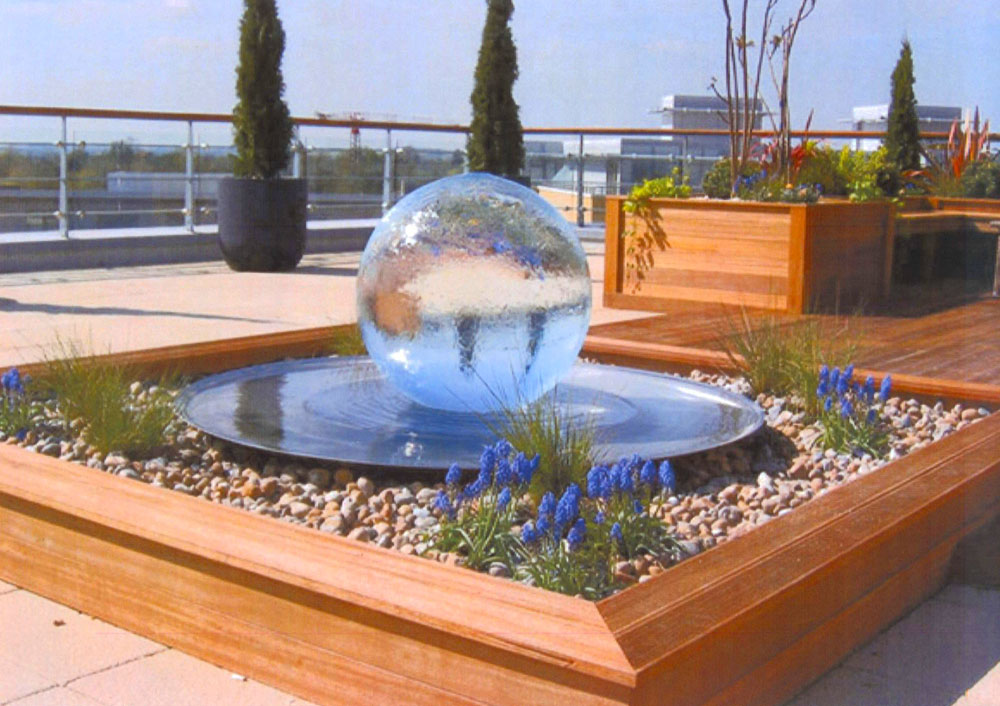 10 Mar

London Penthouse Aqualens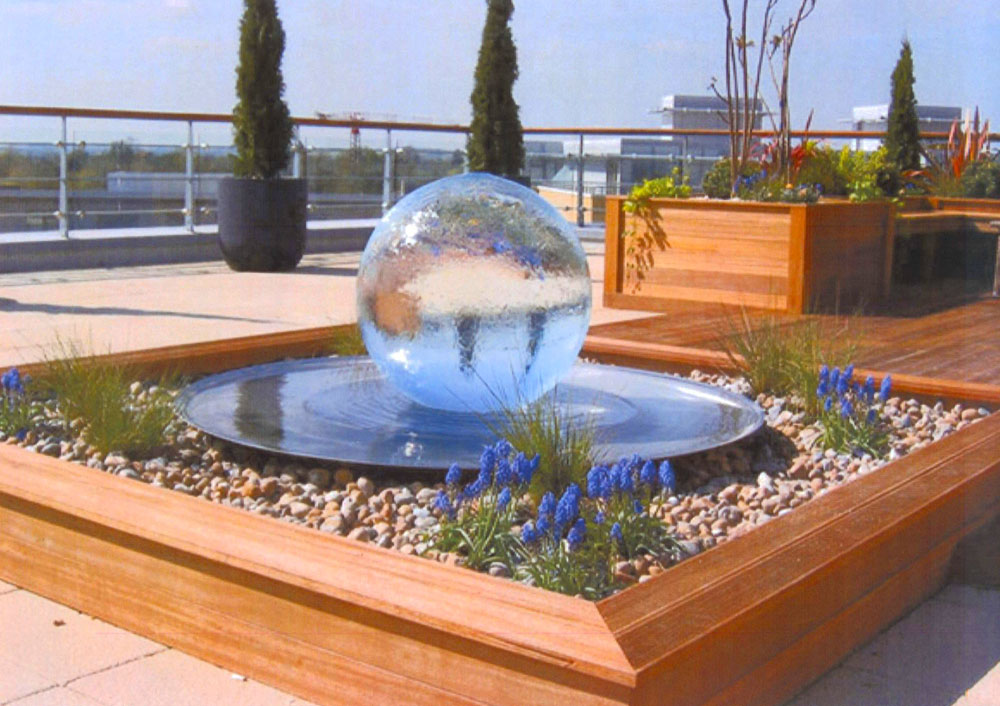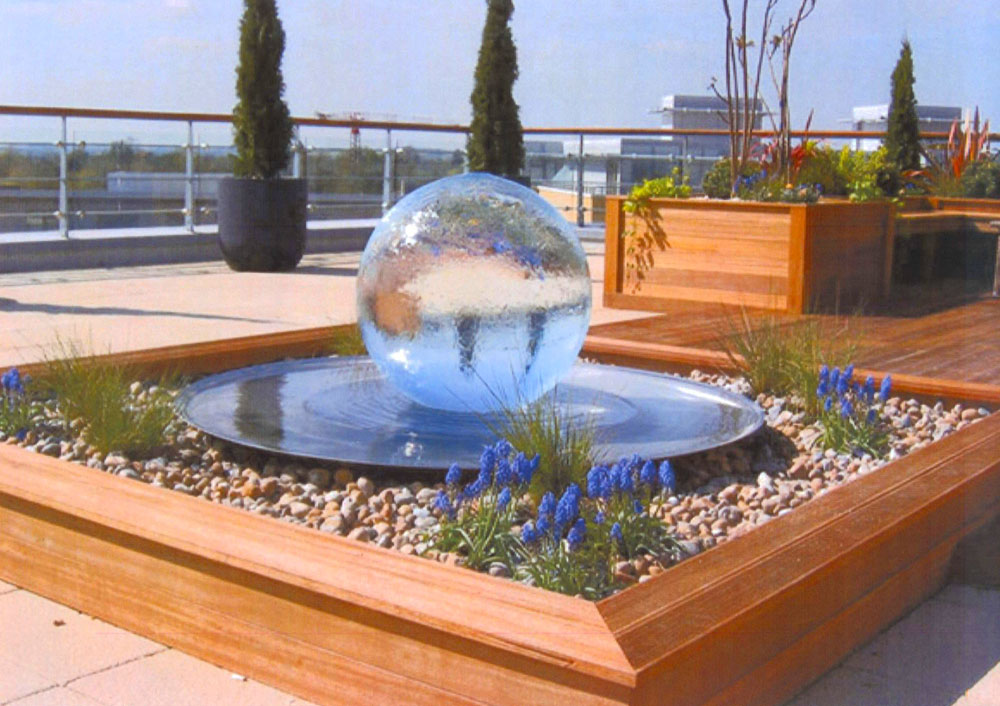 I'm loving all the customer Aqualens photos I've been receiving – please keep them coming!
Today's photo is from a customer in London. They have a penthouse in London overlooking the River Thames and they opted to feature my Aqaulens on their deck.
I think this is a particularly lovely setting for my Aqualens. You can tell that the fountain is beautifully maintained with the correct chlorine and boy does it pay off!
It also goes to show that you can make any space stunning with a little planning, and my new, smaller Aqualens will fit in very small gardens or on small decks or patios as it's only 4 feet (1.2M) across.
On a separate note, I've been using Facebook lately, and I'll be posting more photos of my artwork on Facebook going forward. If you don't follow me already, click here to find me on Facebook and please 'like' my page. That way you'll stay up to date with everything that I'm working on.
That's it for this week – I have more photos for you next week, so check back then!