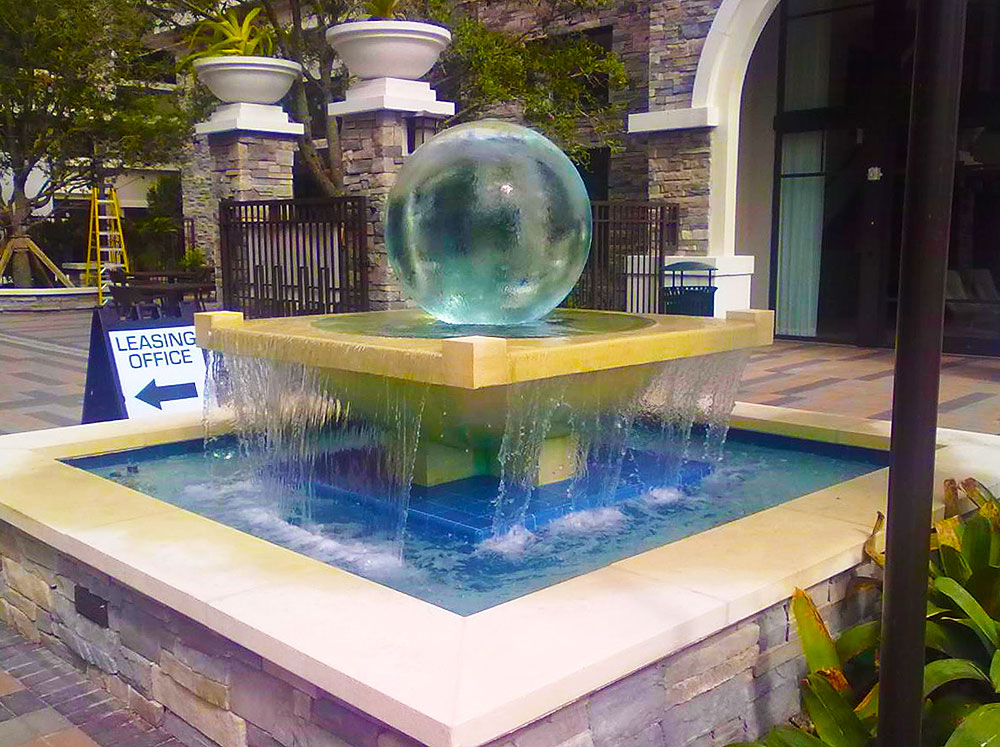 10 Dec

LaGasse Pools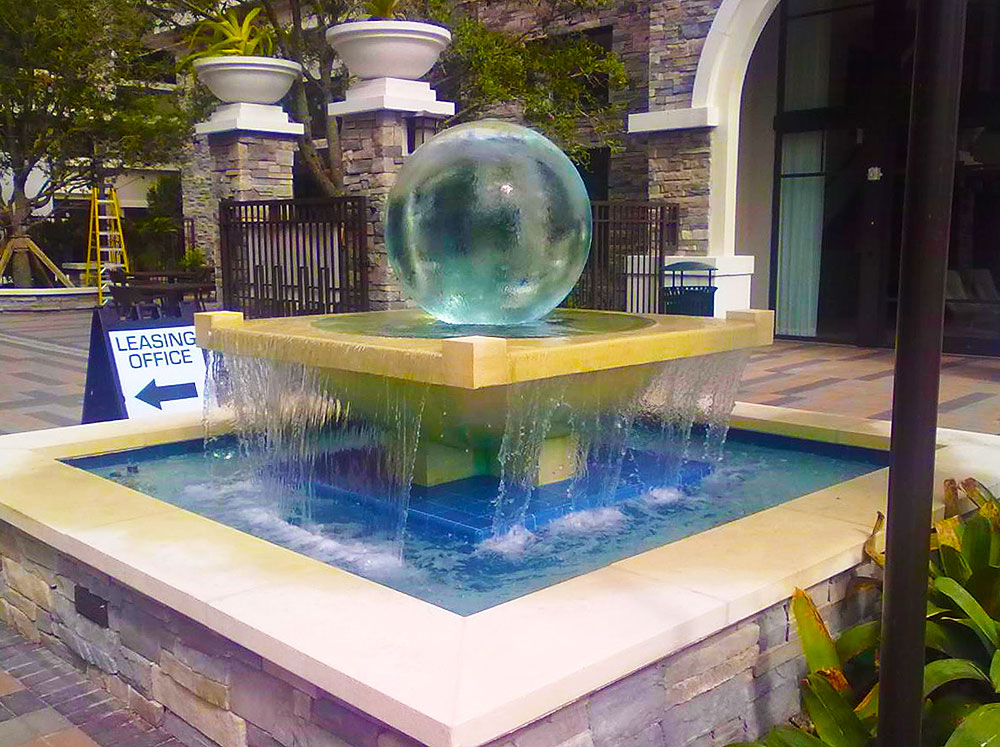 This stunning fountain was designed and constructed for luxury housing units in Flagler Village in Ft. Lauderdale by Lagasse Pools ← click to see more of their projects.
To be clear, the sphere fountain at the top is one of my Aqualenses, however the rest of the fountain was designed and the entire project was installed by the folks at Lagasse.
If you're in the southern Florida area, and you'd like something equally impressive, I recommend contacting Lagasse Pools through their website here.
As far as the sphere fountain itself goes, the sphere is larger than my 'standard' size at 36 inches (3 feet) in diameter. The stainless dish was set in the top tier of the fountain, which hides it a bit unfortunately. Still, I think the end result speaks for itself!