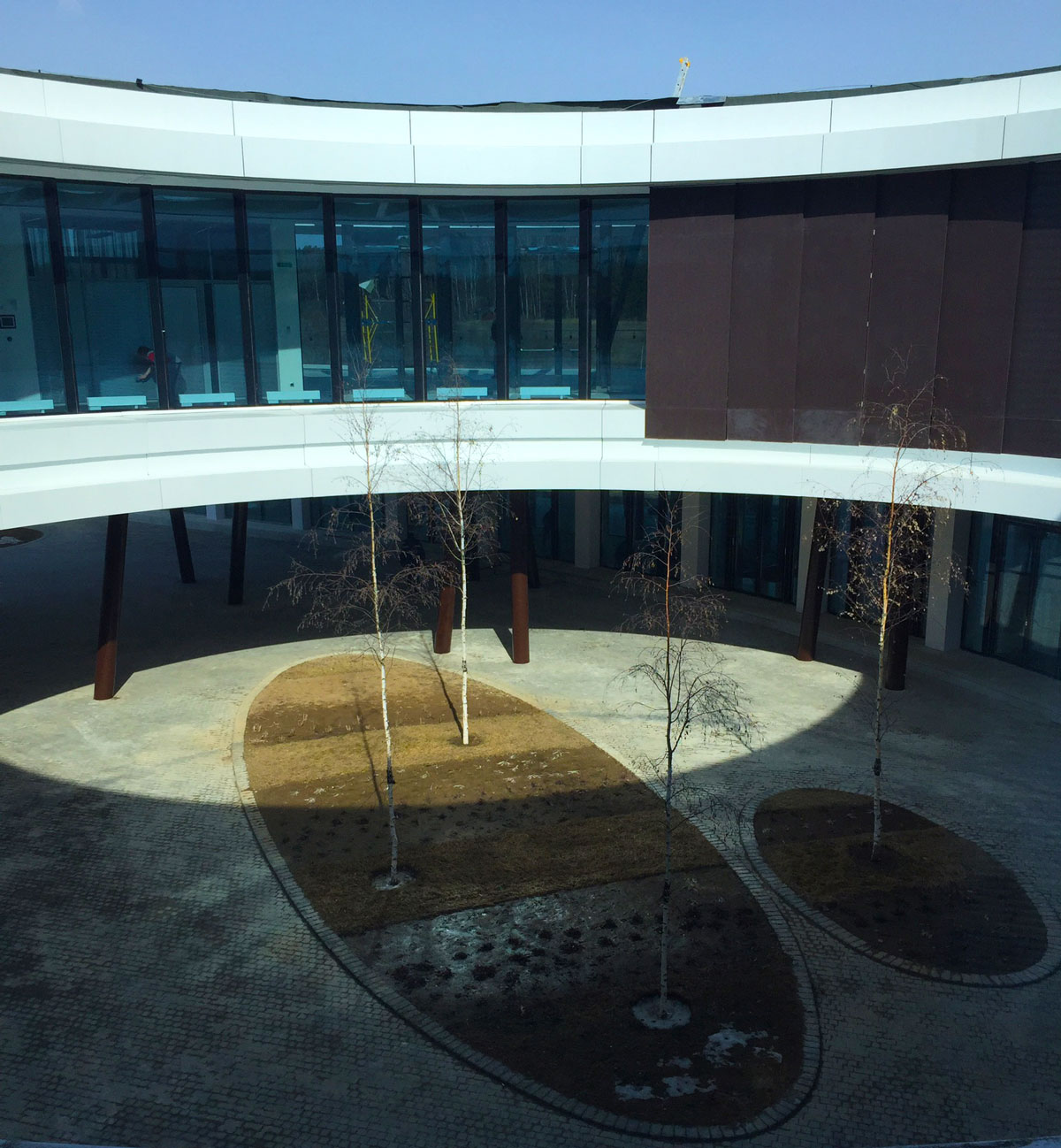 04 May

Huge Russian Project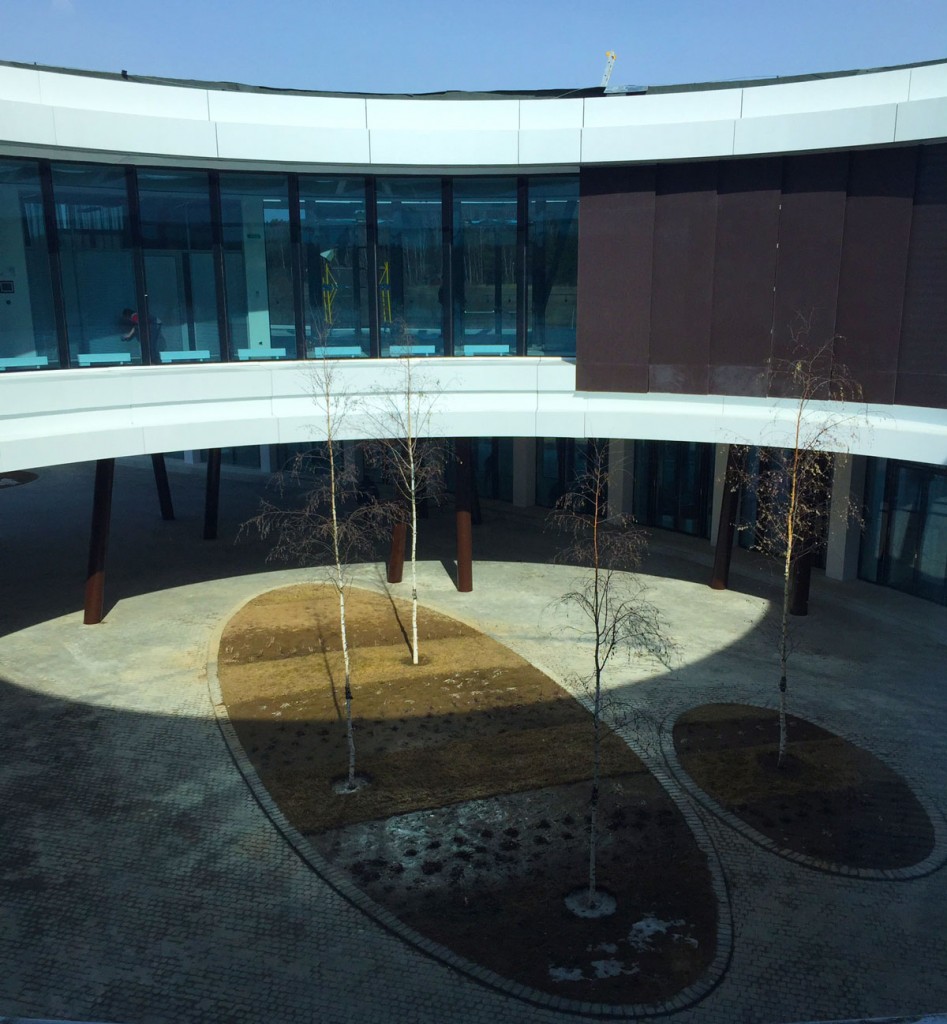 I'm really pleased to announce that I have been given a large contract in Moscow! A client of mine in Russia has placed an order that includes a large sphere fountain with a 48-inch (1.2M) diameter sphere – just like the one I placed at the Four Seasons Orlando. He also ordered a Moongate, a Concentric Circles Sculpture, and a Steel Eye!
Even President Putin will be attending the opening on the 22nd of May.
The picture at the right shows the courtyard where the Steel Eye will be displayed. This courtyard is located in what will be the new Corporate University of Sberbank in the west of Moscow. In their words: "The institute will provide short education, seminars and team building programmes to the business professionals of the company's 250,000 staff, to continuously improve their performance within the corporate standards of Sberbank."
It makes me happy to think of all those business professionals enjoying my art in the courtyard during classroom breaks.
I really appreciate how the courtyard itself is circular and it full of circular shapes and plantings already. I know my art will fit in perfectly!