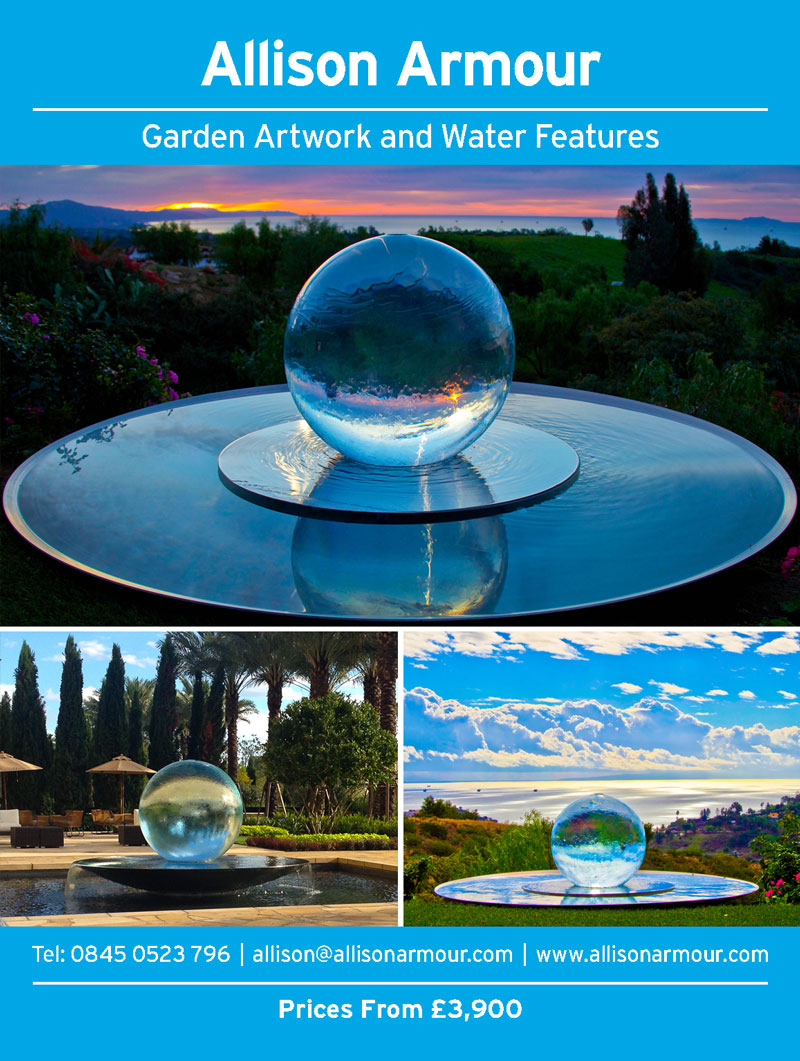 08 Feb

House & Garden, UK Advertising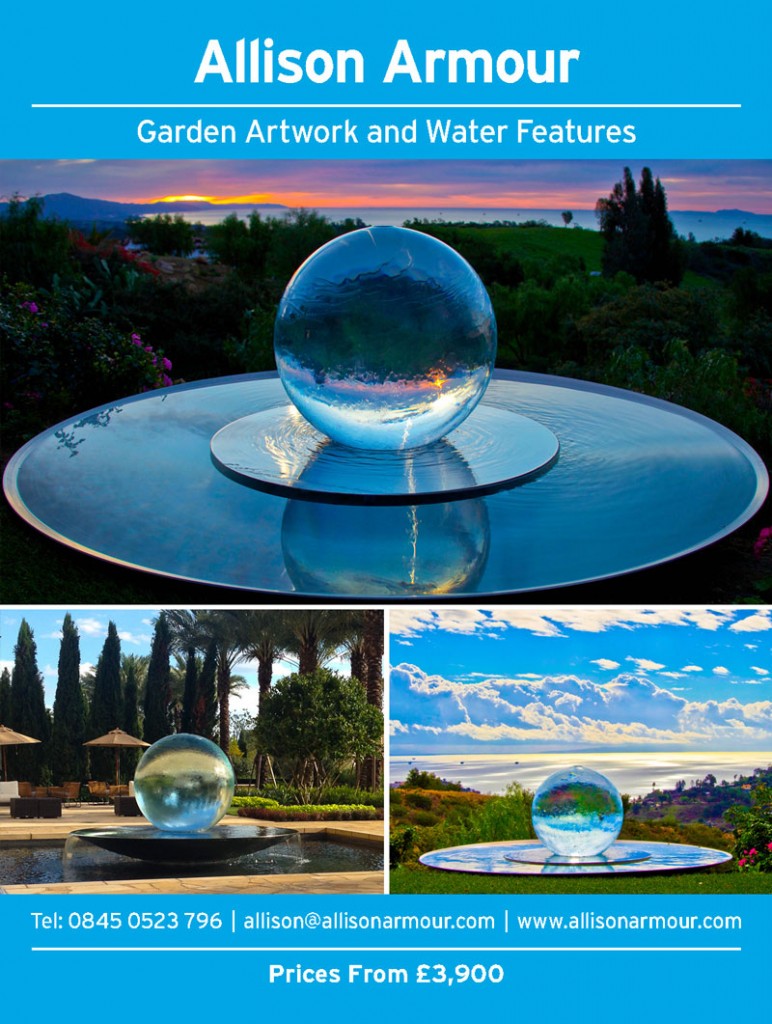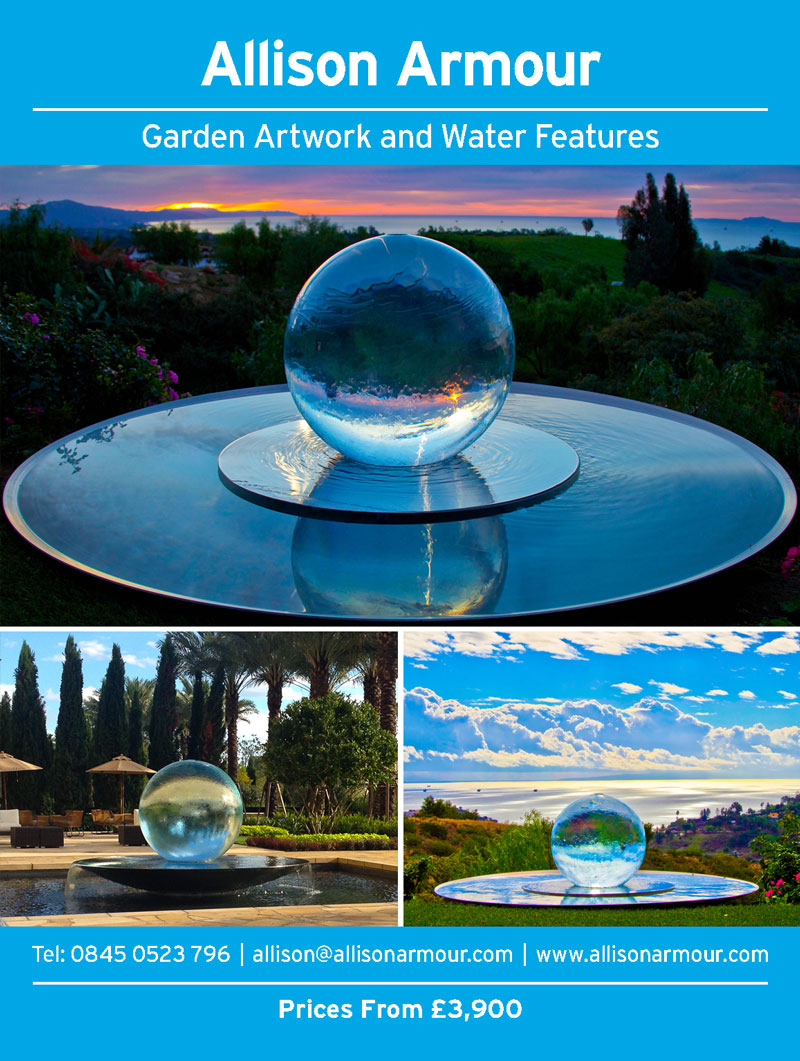 There's a lot more that goes into my business than just creating beautiful sphere fountains and sculptures. Like all successful businesses, I also have to engage in marketing and advertising to attract new customers.
While much of my advertising happens online – including on my Facebook Page (like and follow my page for up-to-date pictures and more!), I also still use 'traditional' print advertising to attract new customers.
I'm running this ad (at right) in the upcoming issue of Home and Garden in the UK. This is just one of many ads I run in different publications around the world, but I thought you (my readers) might find it interesting.
I do have a question, and I'd love to hear your answers in the comments. Do you subscribe to or regularly read a home, architecture, or garden-oriented magazine, and if so, what magazine?
I really appreciate the feedback!