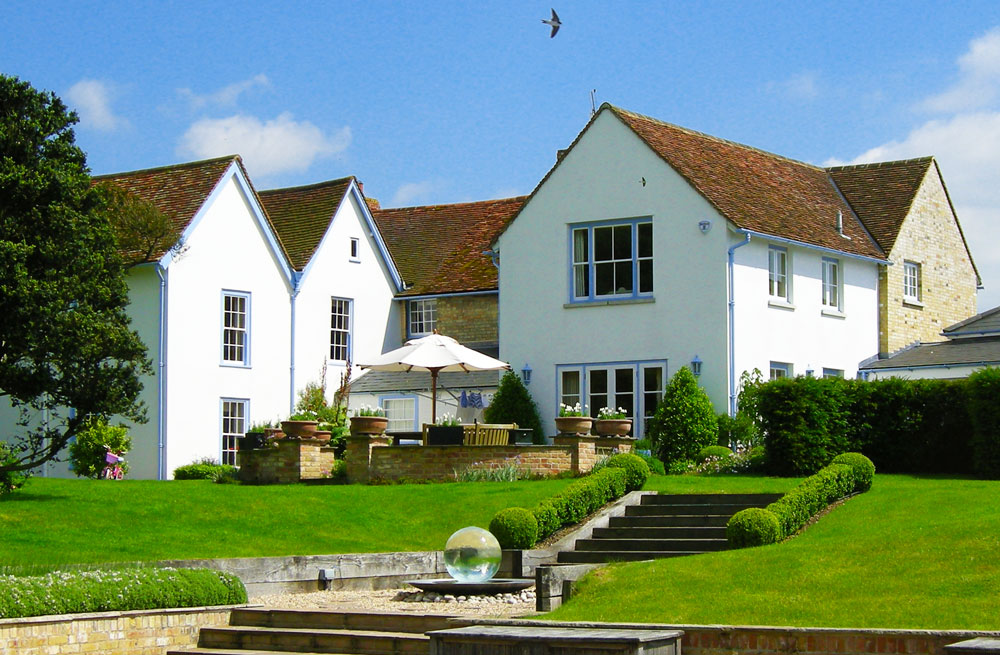 06 Jan

Hertfordshire UK Aqualens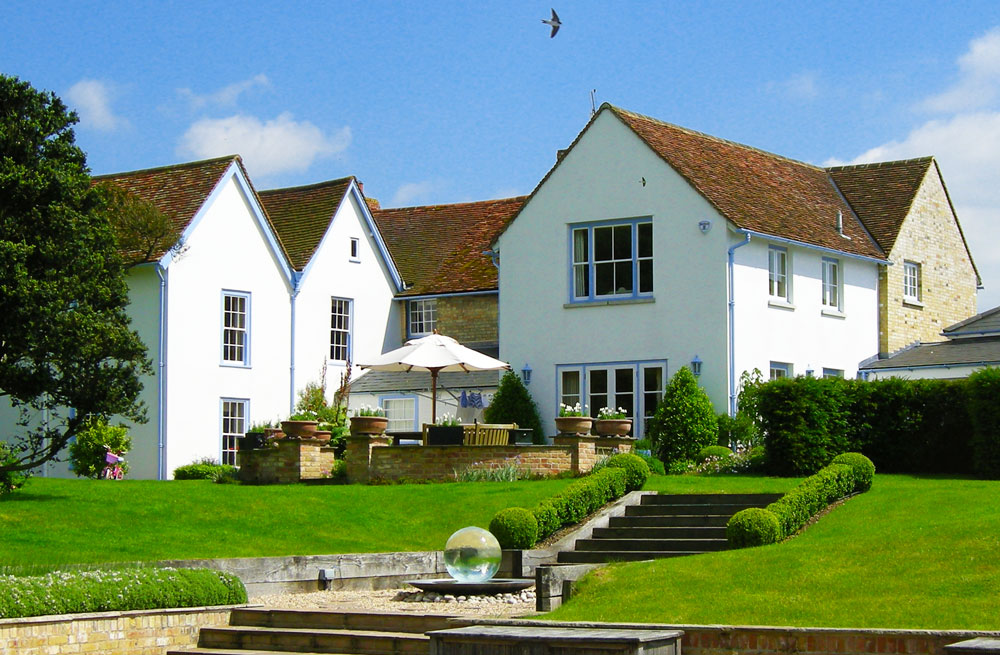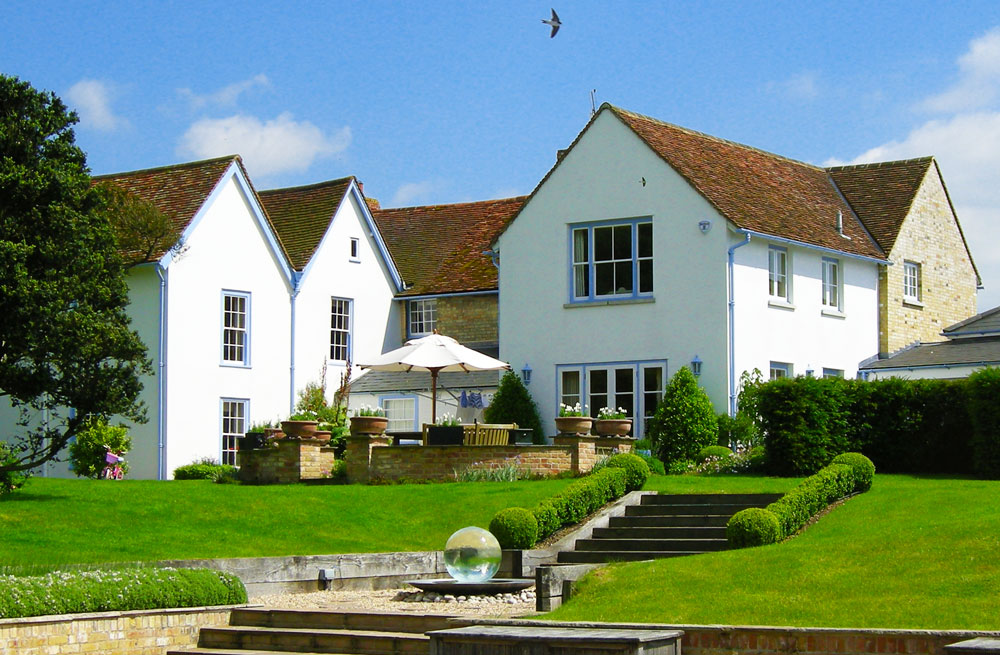 I was recently contacted by Amanda from Hertfordshire, UK regarding this photo (attached). Earlier last year she moved into this house and noticed that something was missing – there was no Aqualens as the previous owners liked it so much they took it with them!
Fortunately for Amanda she had a photo of the fountain and she got in touch with me for a replacement. This particular Aqualens is one of my smaller – 4-foot/1.2M dish lenses.
I think this photo illustrates perfectly how the clean and modern appearance of my sphere fountains fits perfectly with an older, more traditional home in the UK. The clear sphere and stainless steel tend to take on the colors of their surroundings and quickly look like they've been there all along!