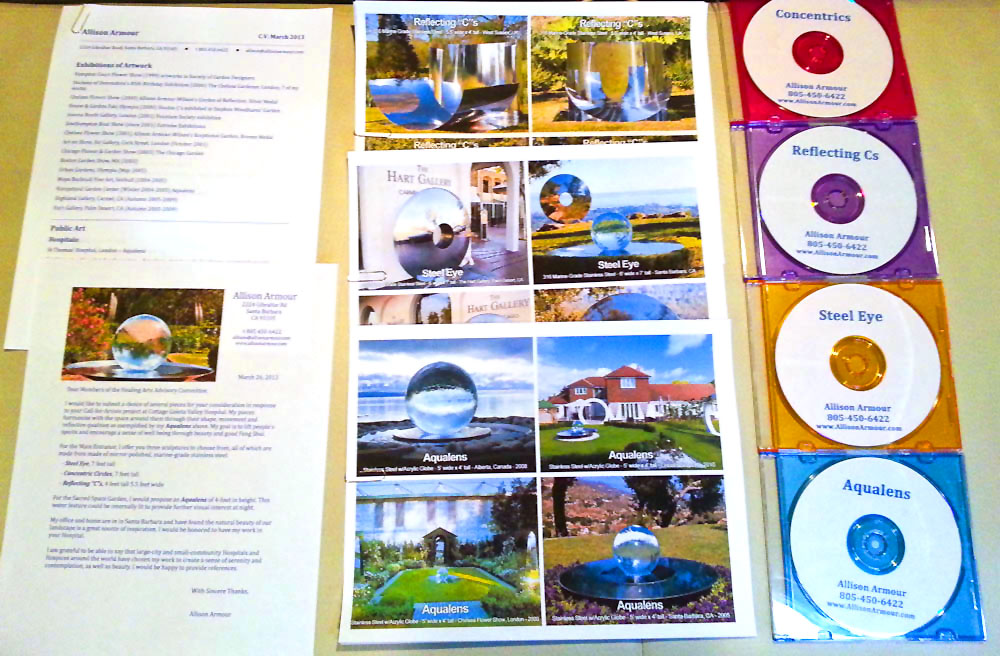 04 Nov

Goleta Valley Cottage Hospital Update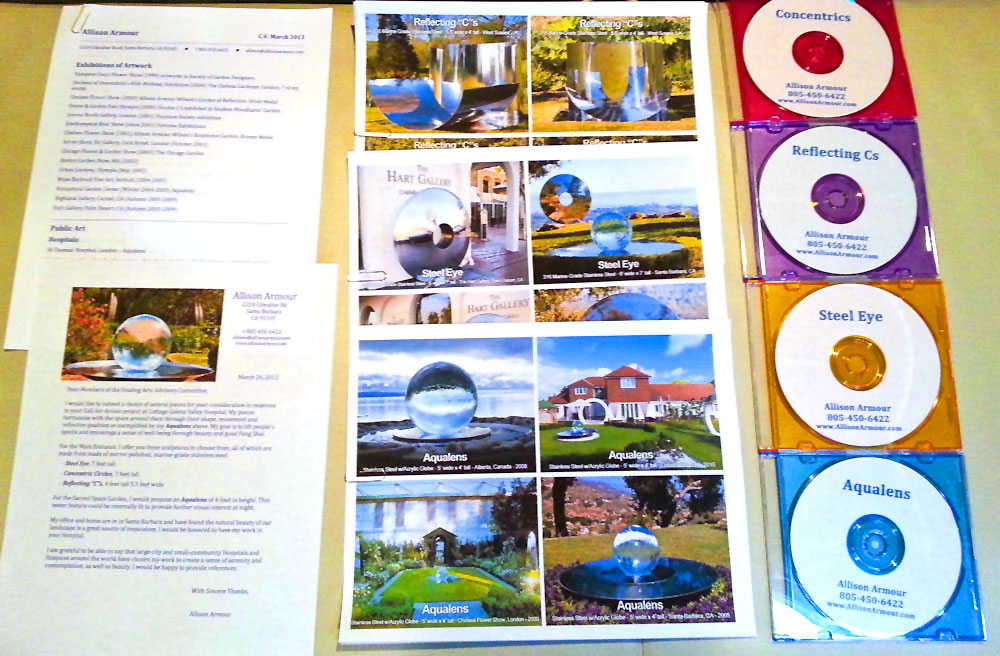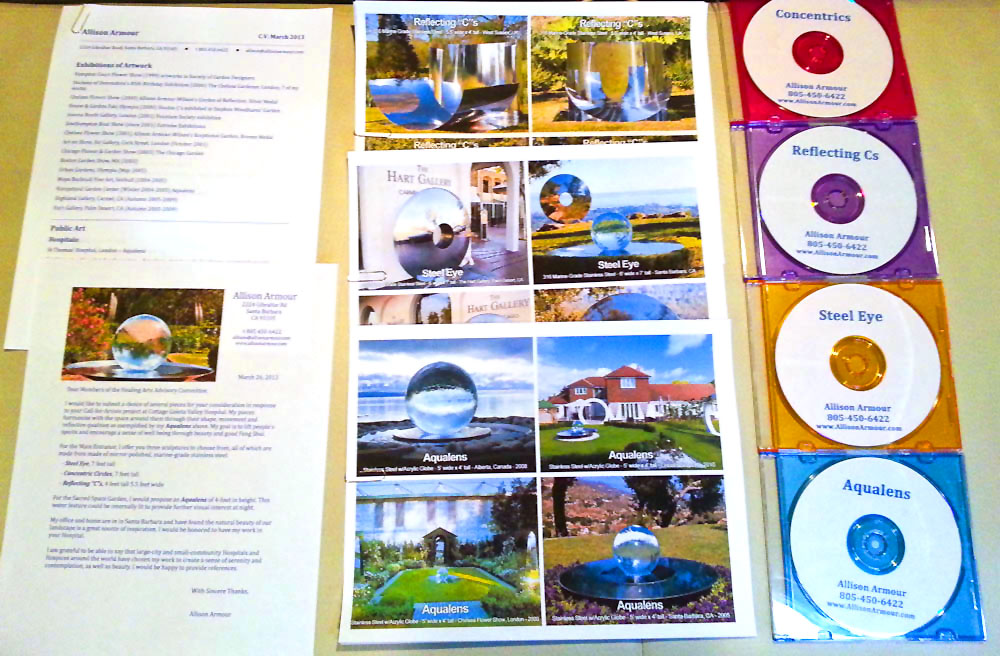 Almost exactly 1 year ago today I wrote a post announcing that my sphere fountain won the Goleta Valley Cottage Hospital bid, and that they'd be installing a fountain (hopefully) by now.
Unfortunately the fountain hasn't been added yet, however they've finally announced that they're going forward with construction, so my fountain should be on display at the Hospital soon!
I thought it would be interesting to show you what's involved in winning a bid in some instances, including this one.
In most cases, the Hospital (or Shopping Mall, or Hotel, or Park) sends out a press release that they're looking for art pieces to create focal points in their public spaces.
The instructions are often elaborate, and may include an Artist's Letter for consideration, an Artist's Curriculum Vitae, Print photos of other art pieces – preferably on location, photos on CDs, and additional content may be required as well.
The key to winning a bid is to follow the submission instructions to the letter! Many submitters neglect to include everything they've been asked for, and in most cases they get disqualified as a result. If you have any questions about what items to submit or where to submit them, contact the company and ask for clarification.
Another important part of winning these bids is to label and organize your submissions as clearly as possible (see pic of my submission). This makes it easy for the company to get all the information they need from you, and also shows the company that even though you're an artist, you're also organized and competent – both important when it comes to actually installing your art piece.
It's a lot of work to put these packages together, especially considering that much of the time you don't win. That said, it's very rewarding when I win a bid, and I'm very pleased that my Aqualens will be featured in the Goleta Valley Cottage Hospital courtyard.
I'll post pictures on Facebook when the fountain has been installed, so stay tuned!