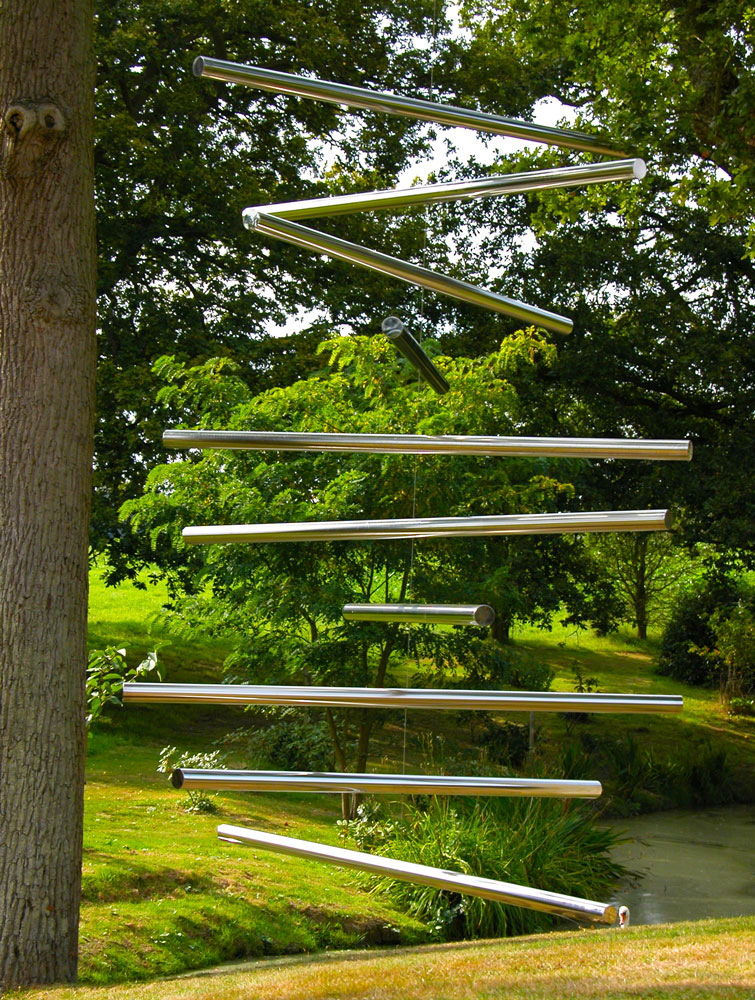 16 Jun

Garden Poles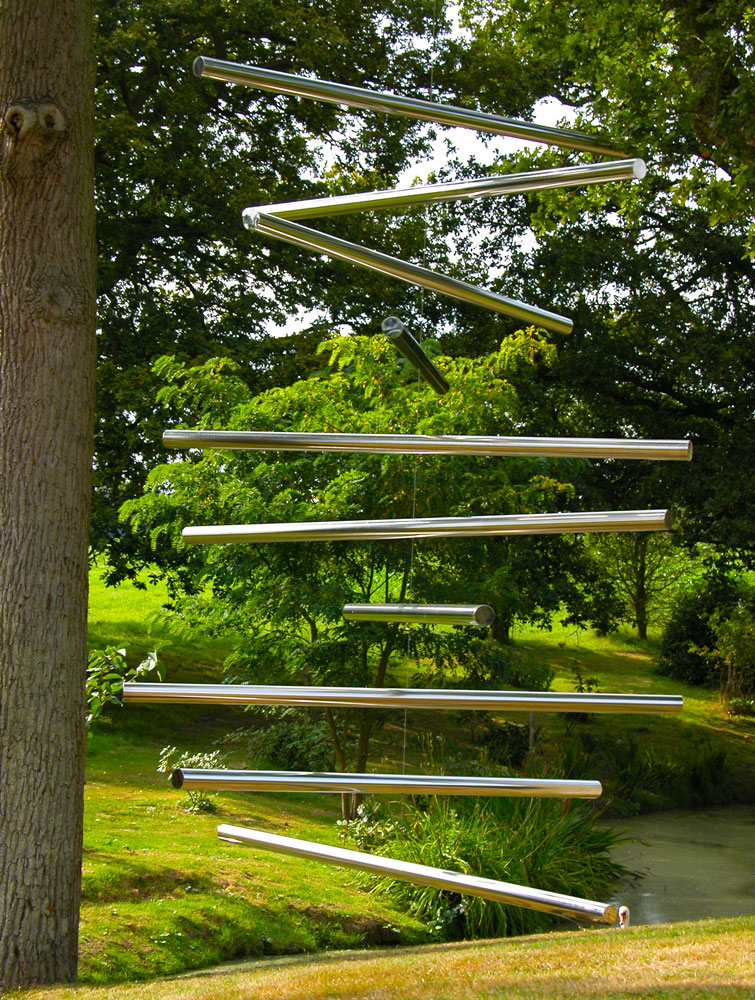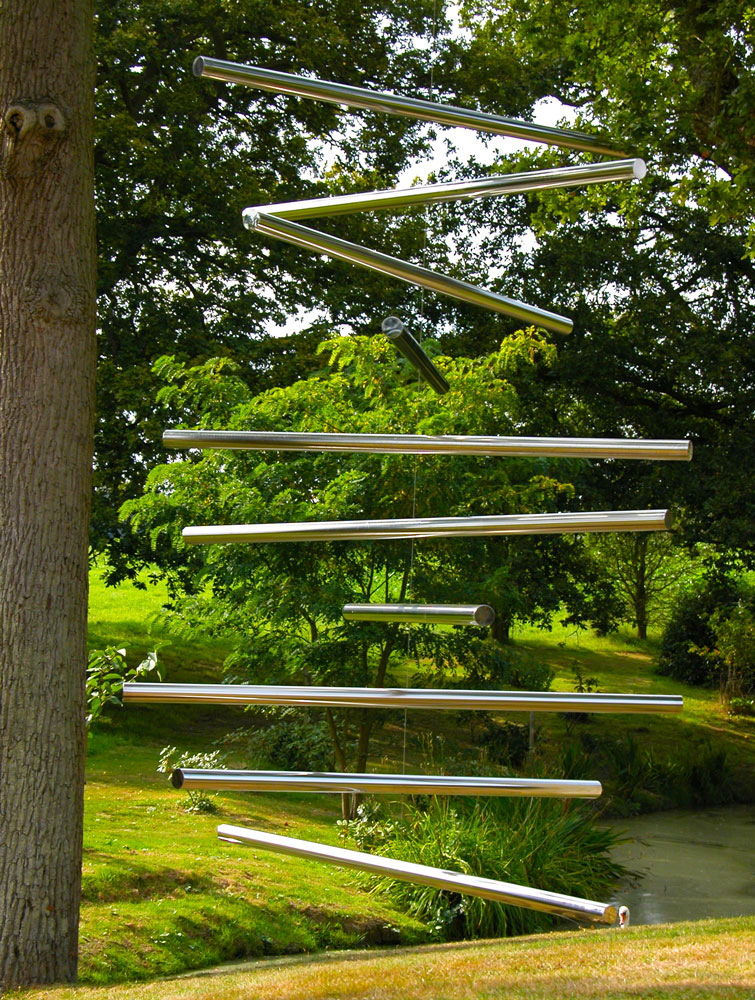 I adore this sculpture called Poles.
It twirls in the wind, sometimes gently and sometimes very fast. They are so well balanced that they never touch. It is always changing and throwing off sparkles of sunshine.
Poles are ten 10 foot (3m) long stainless steel cylinders (1.5 inches/4cm diameter) suspended on a steel wire. They are designed to rotate endlessly and effortlessly in the wind (they rotate slowly even when there is no wind).
They dance around in a circle, rarely ever still. catching the sunlight as they go and sending sparkles of reflected light all over the garden and into the house as well.
The shape is never the same – they're horizontal wind chimes with no noise, just sparkle. Poles are also wonderous in the frost and snow! In our garden, they are suspended between two strong trees.
This sculpture is often the most popular with our visitors.