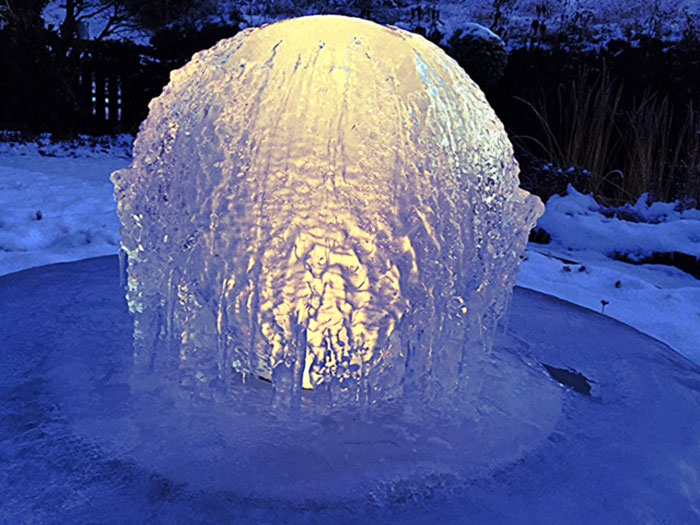 03 Feb

Frozen Aqualens in Norway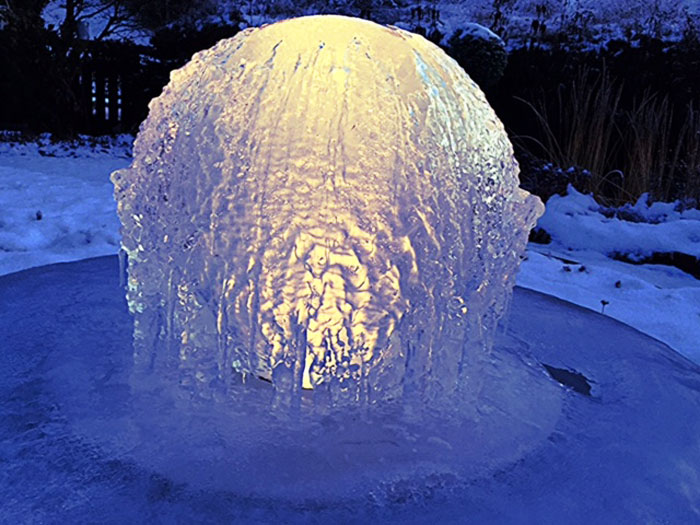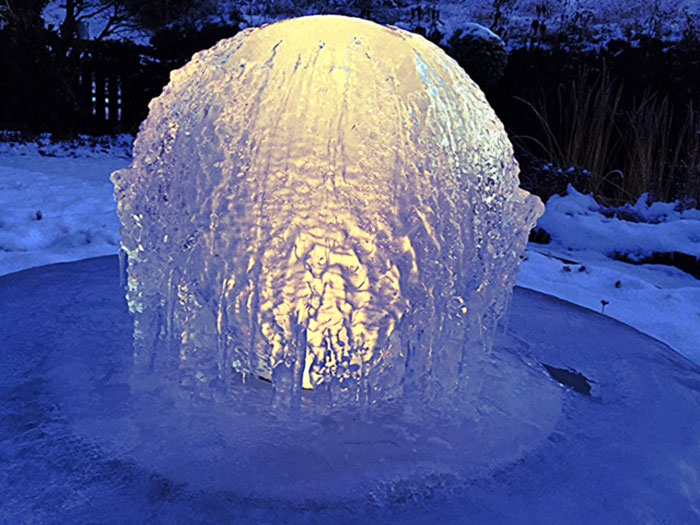 This stunning ice sculpture is actually a frozen Aqualens Sphere Fountain. I discussed maintaining the Aqualens in freezing temperatures in this post, and as it's winter again now is a good time for a refresher.
If you live in an area that goes into a deep freeze in the winter – such as Norway – then I recommend draining the fountain and bringing the sphere inside during the coldest snaps. As you can see from the photo, the fountains can take quite a lot of freezing.
If, on the other hand, you live in a warmer climate that's going through a cold snap then it's not necessary to winterize your sphere fountain. In general the water on the inside of the sphere won't freeze overnight, so you don't need to worry about the sphere cracking.
I think the ice that forms on the outside of the sphere is lovely! This particular fountain is also equipped with a light, so it makes for a really stunning and unique sculpture – especially at night.