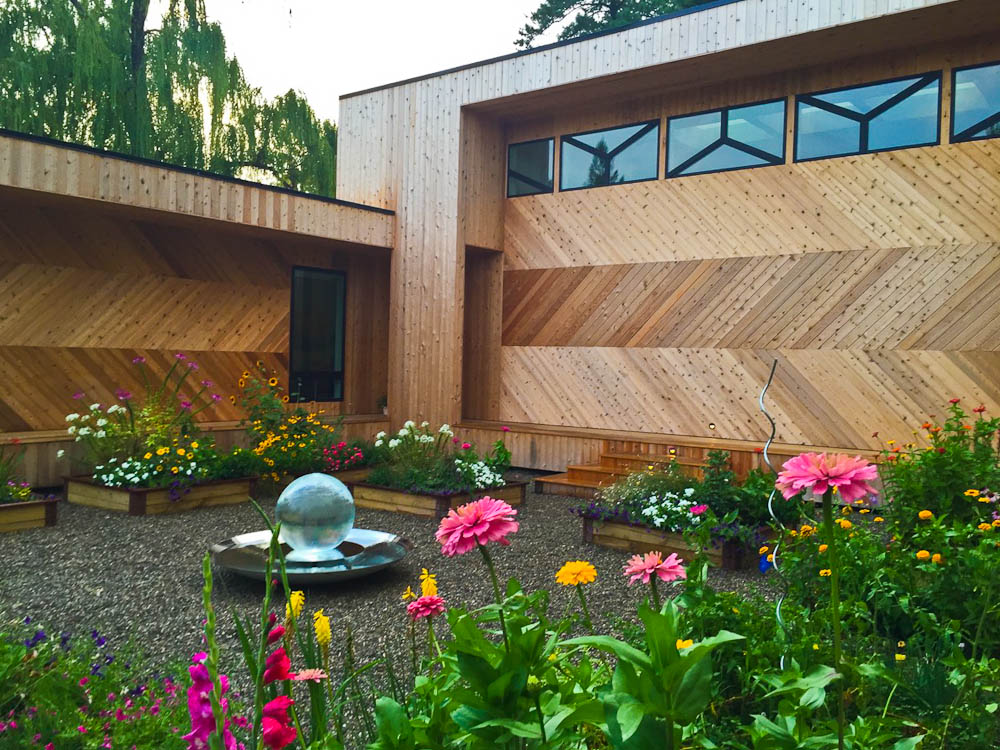 06 Aug

Fisher Gallery Aqualens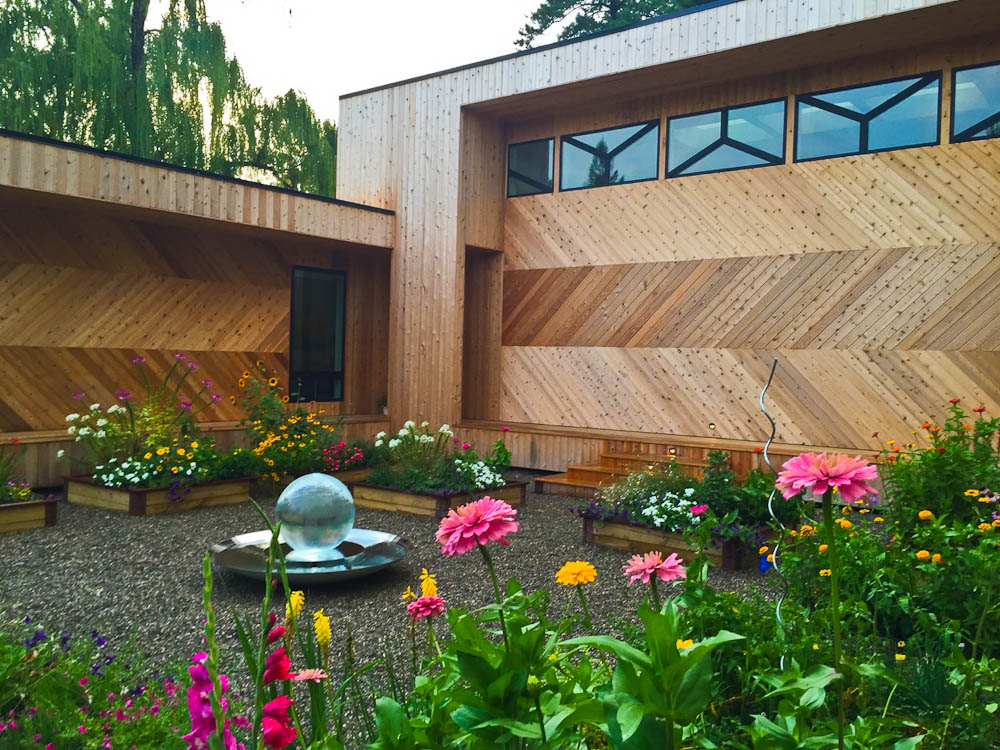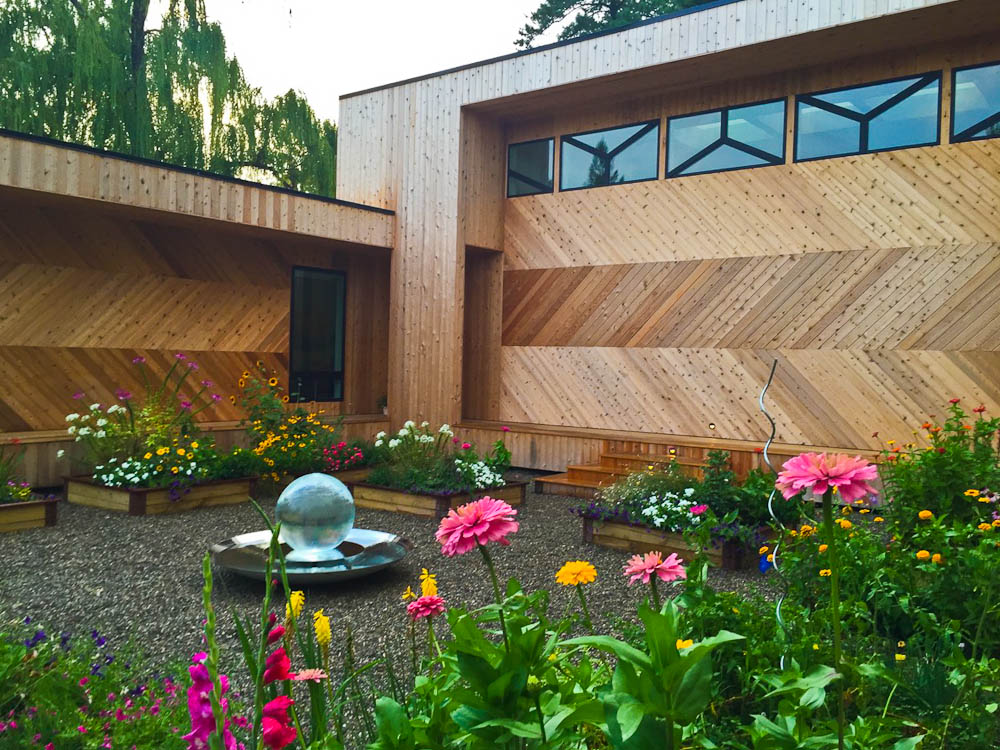 These wonderful photos were sent to me by Gary Fisher of the Fisher Gallery.
Gary recently retired and built his dream studio, which has a courtyard in the center. His Landscape Architect suggested that he use one of my Aqualens Sphere Fountains as a centerpiece in the courtyard.
As Gary explained it to me:
"I am definitely interested in discussing this with you – I am using a Washington DC landscape architect for the project and he strongly suggested that I consider using your beautiful Aqualens 5-foot fountain in the courtyard of my new studio.
The construction is about finished and landscaping starting – I am attaching a couple of pics of the structure. The fountain would form the focal point of the courtyard, surrounded by 12 raised flower beds embedded in 3/8 " Delaware river rock . . . Thank you very much."
I think the end results (so far) are outstanding. Gary opted to include a light in his fountain, and I think his photos do a great job of illustrating why everyone should consider the light upgrade. The fountain looks stunning both day and at night!
---