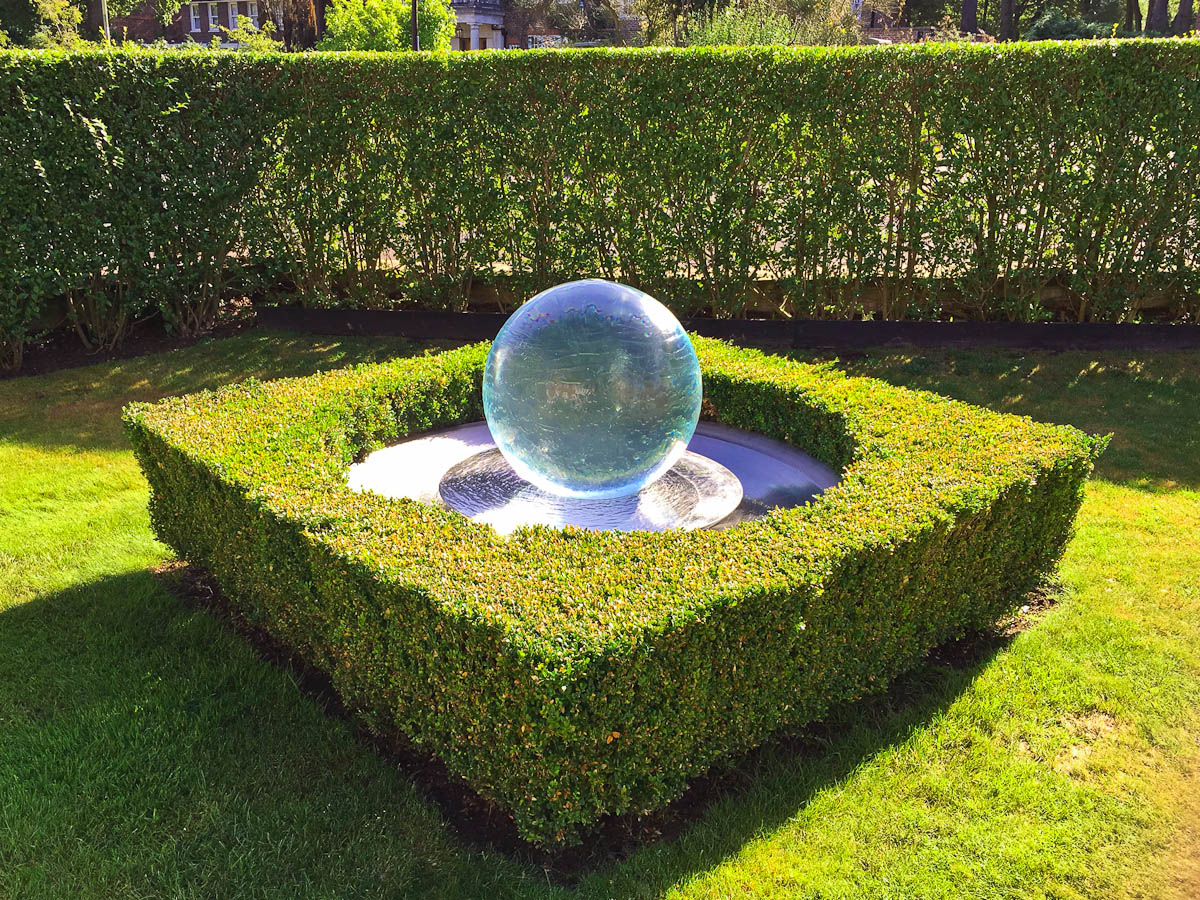 08 Sep

Box Hedge Topiary Aqualens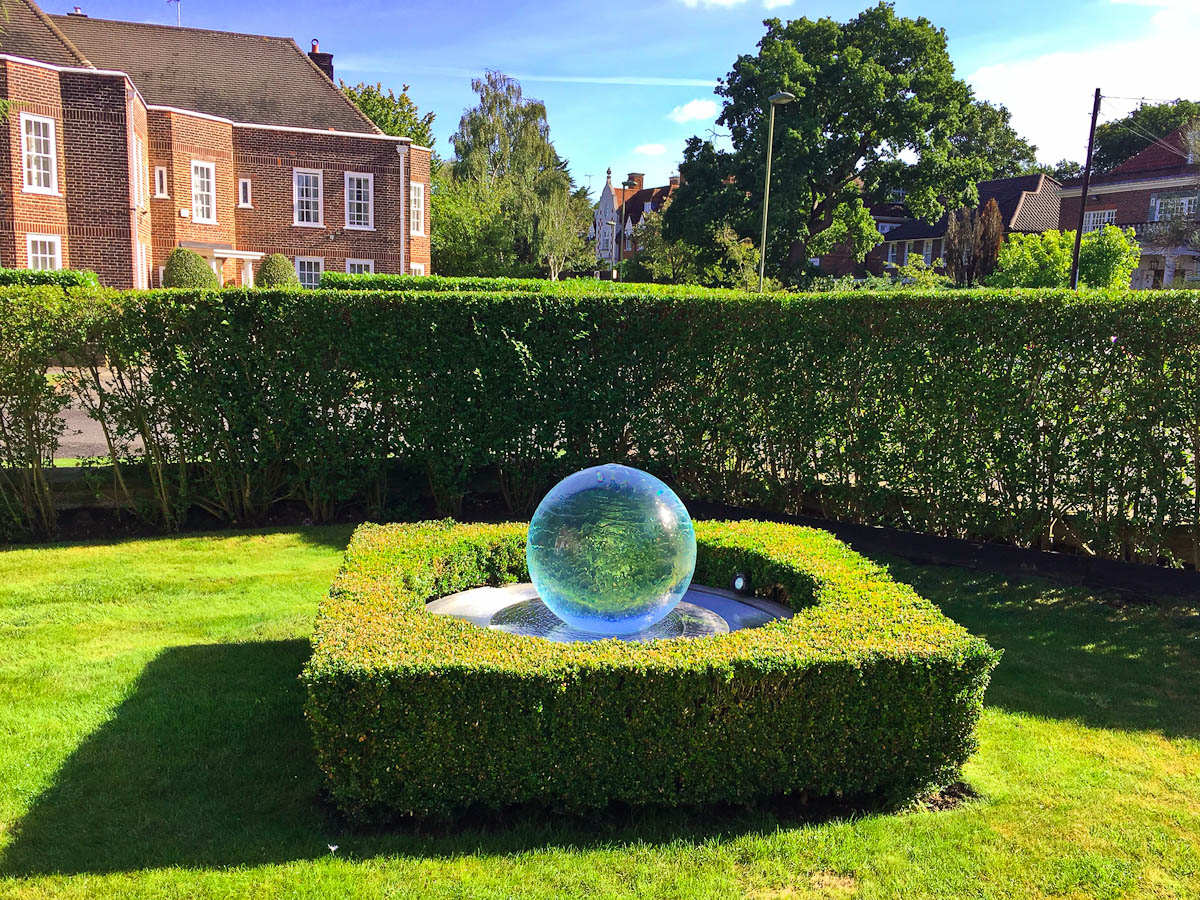 This Aqualens was originally purchased by the client over 15 years ago.
He also moved this Aqualens from a former residence to his current home. The photos illustrate well just how durable my sphere-fountains are, as even after 15 years and a move the fountain still looks brand new.
I think it's current location in London is fabulous set in this box hedge topiary.
More Photos:
Click for full-size.