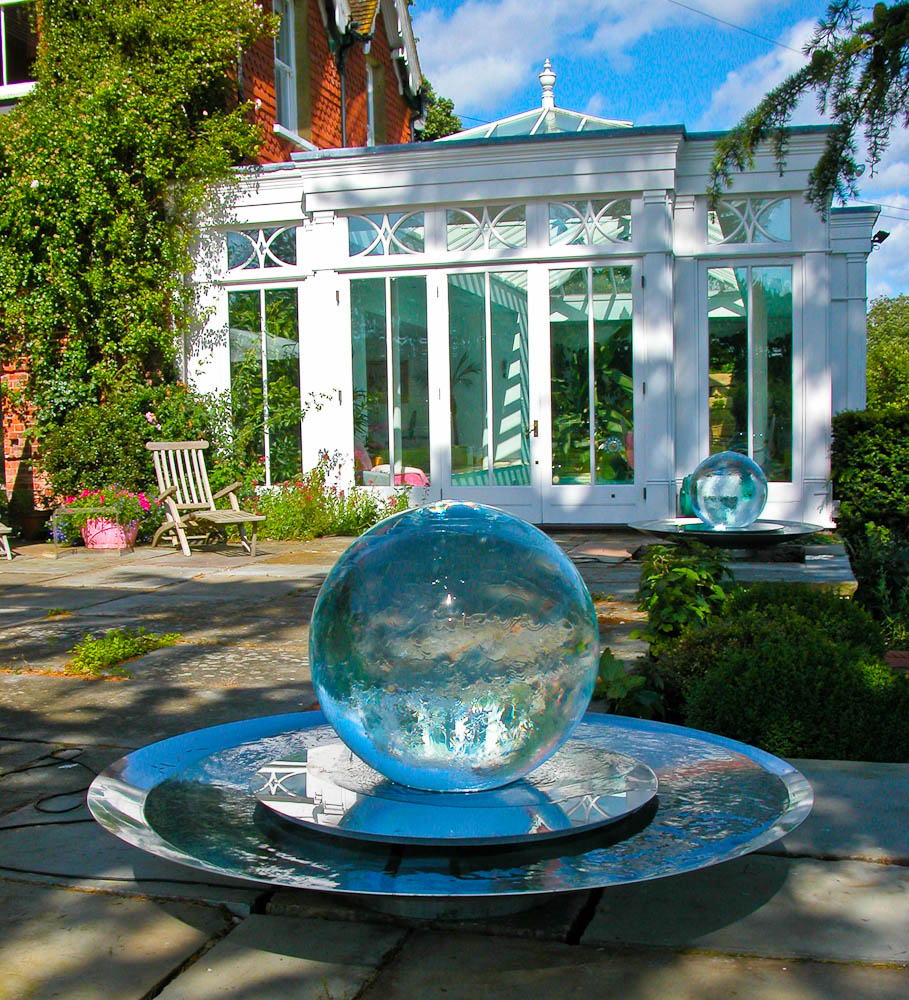 01 Feb

Baldhorns Park, UK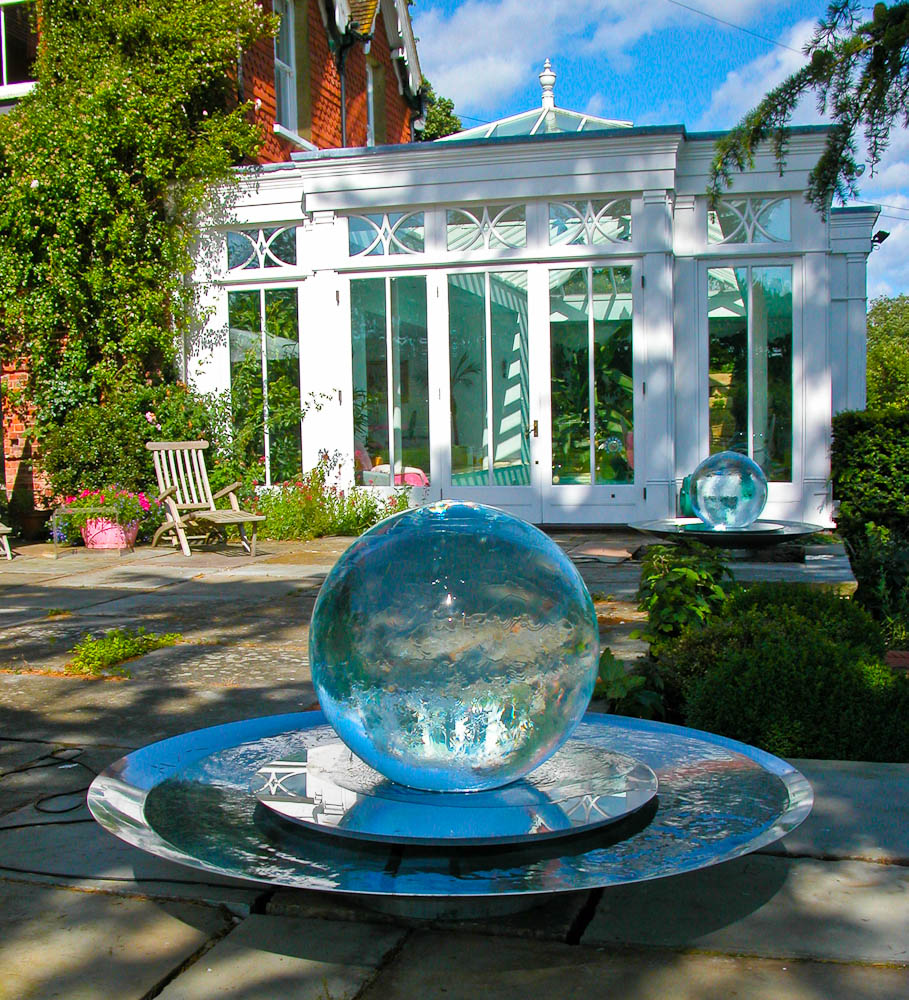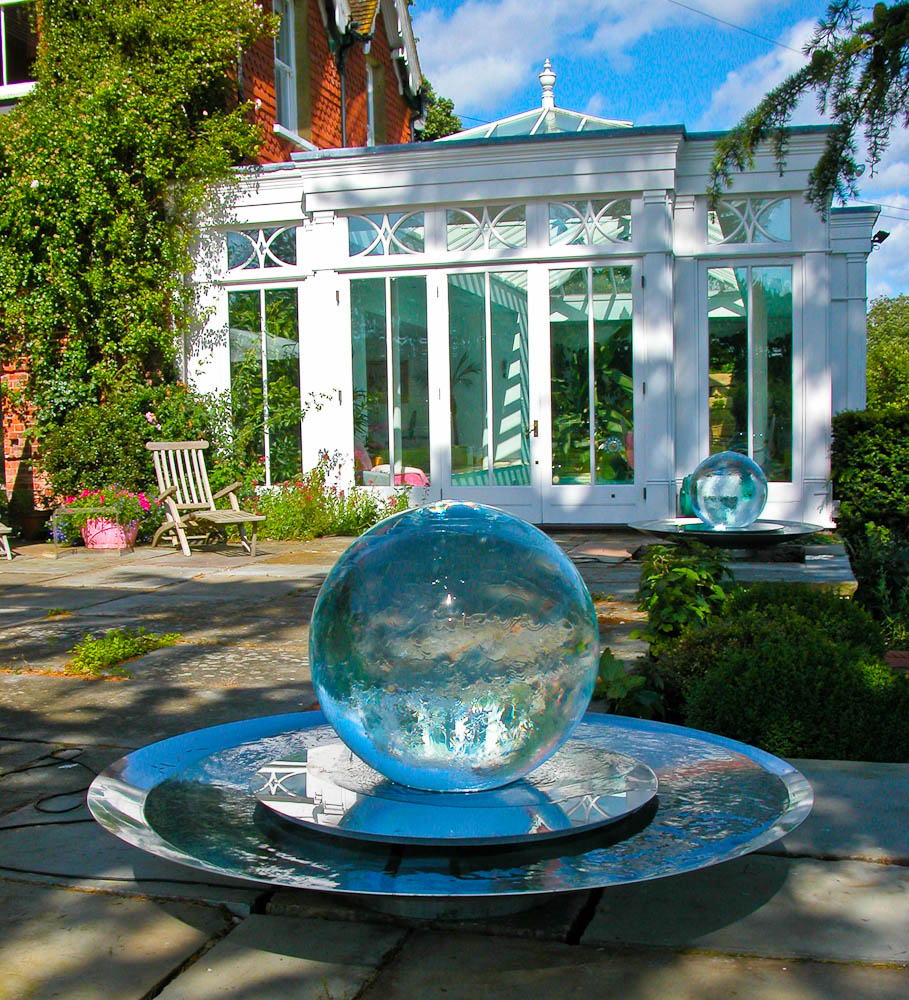 These two Aqualens sphere fountains (one is close to the conservatory – look closely!) were located at my home in the UK at Baldhorns Park.
I had several of my fountains around the property, as well as a Steel Eye, Poles, my Mobile, and many more sculptures.
I loved and treasured the home, as I made it from scratch and lived there for many years. It was only fields to begin with, and I made all the gardens, a lake (pics coming), most of the house, etc…
The area you're looking at was the terrace, which I also built, and behind is the conservatory (yes, I built that too) which houses an indoor swimming pool that sits just off the kitchen.
I sometimes reminisce about my old home, as I developed my original sphere fountain and many of my sculptures there. I'll share more photos – I recently found a batch in an old folder on a CD, so stay tuned!