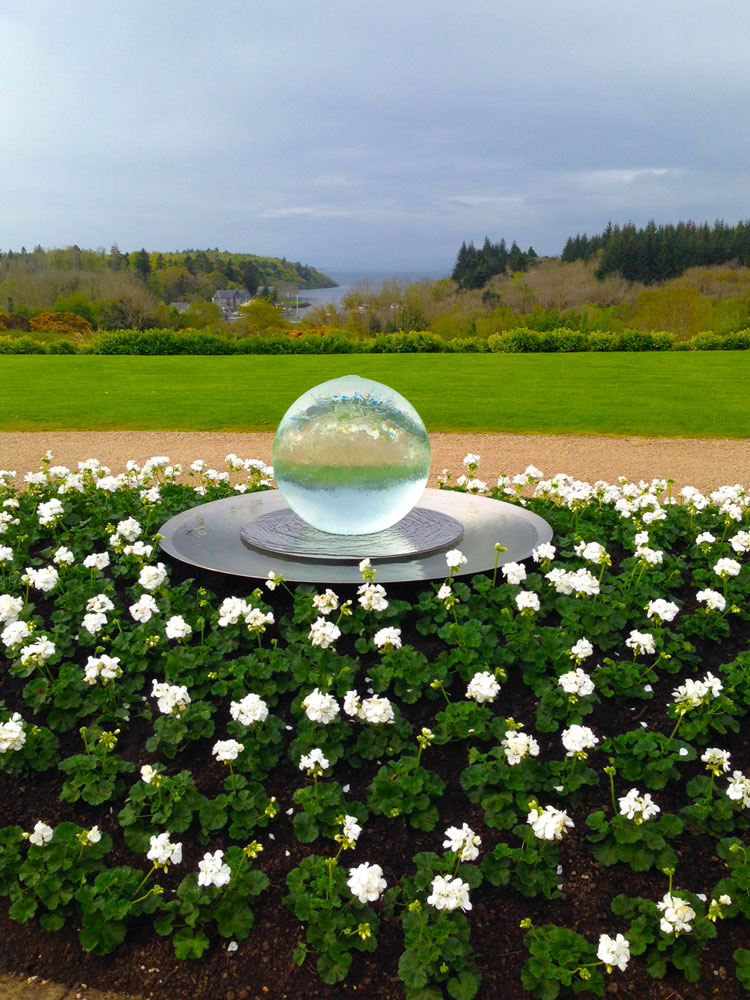 14 May

Ashford Castle Aqualens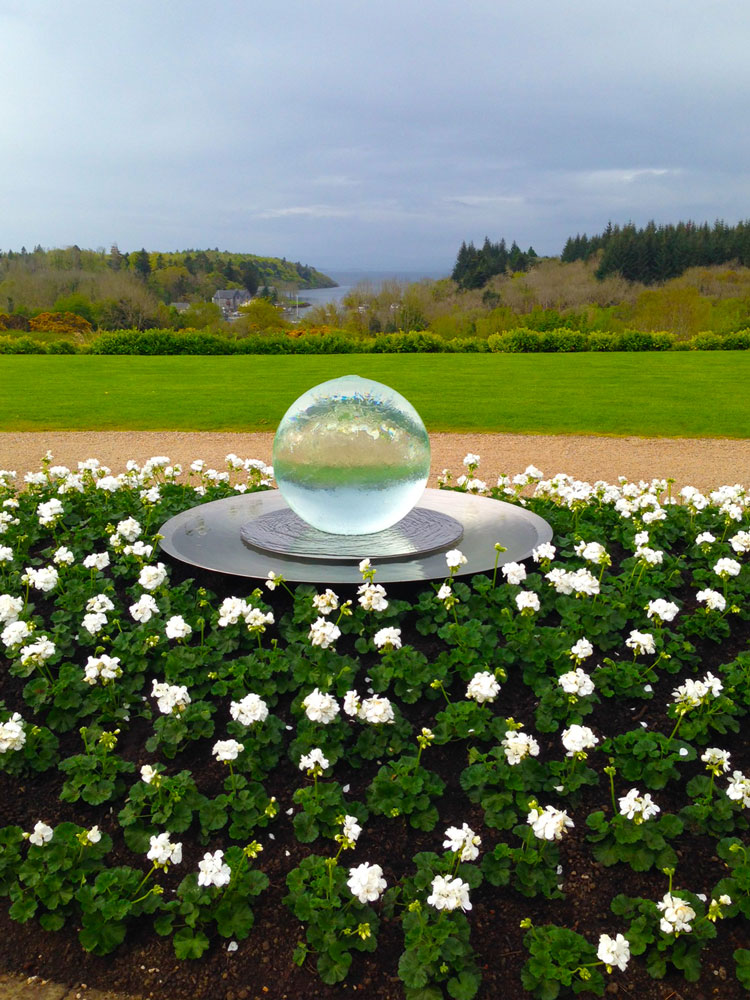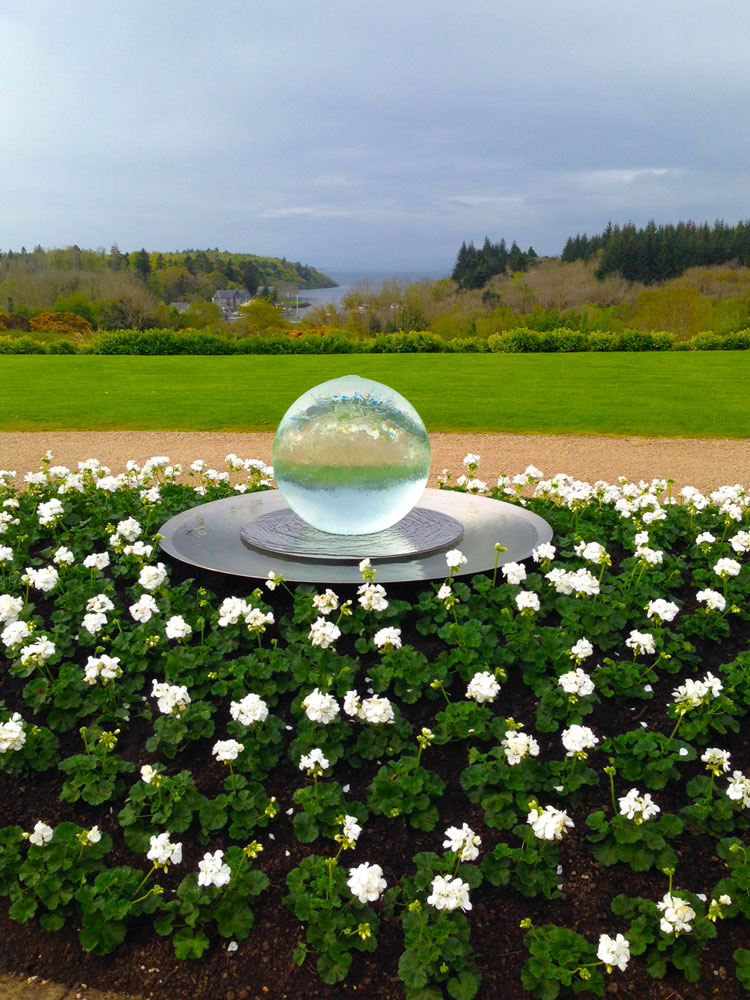 I've been working with Red Carnation Hotels for 12 years – they're one of my oldest clients, and I'm so pleased that they continue to use me as their go-to person for sphere water fountains.
They've just completed the installation of their 4th Aqualens at their Ashford Castle Property in Ireland (pictured at right and below).
I'm really pleased with the setting of the fountain sitting high above the bay, and so proud to have my art visible at 4 of the Red Carnation Hotel properties around the world.
---