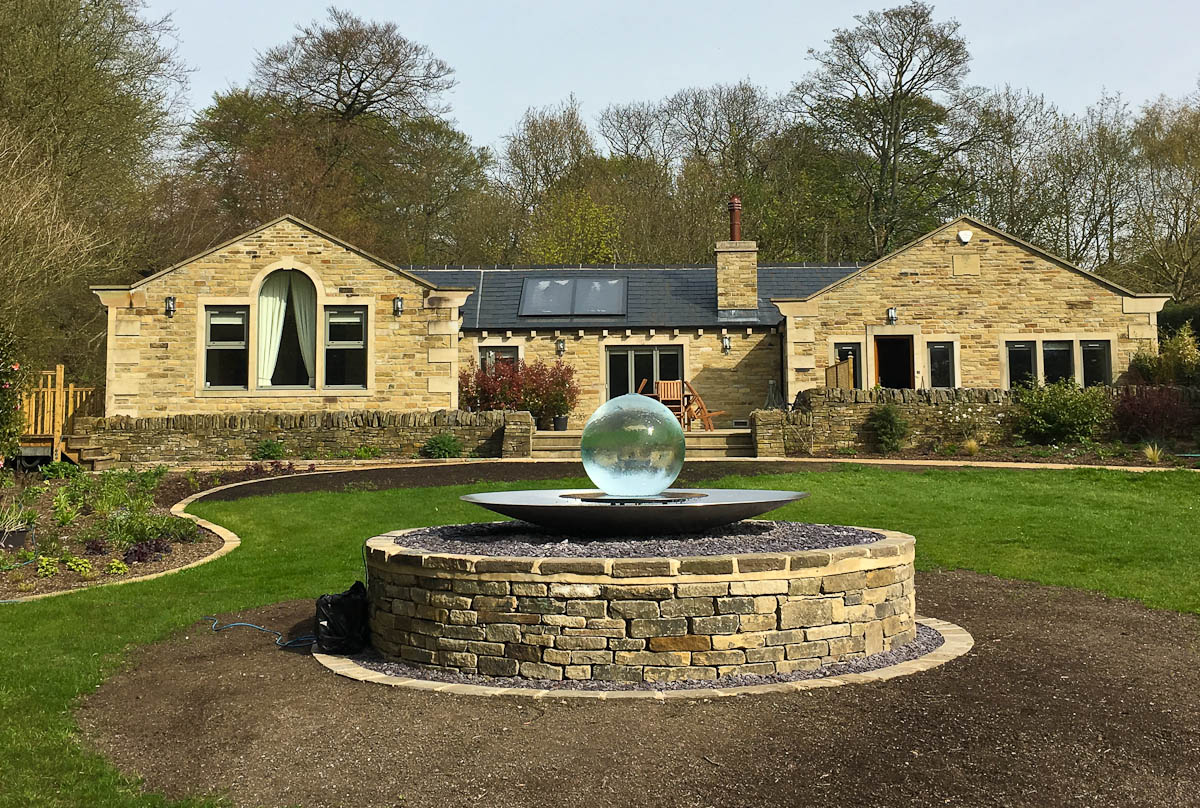 10 May

Aqualens in Shibden, West Yorkshire

This is such a wonderful setting for my Aqualens orb fountain. This garden is located in the charming village of Shibden which is close to Halifax, West Yorkshire.

I love the way they set the pedestal in the middle of the curved lawn area surrounded by flowers.

The raised platform made with local stone really maximizes it's potential.
Click to Enlarge: