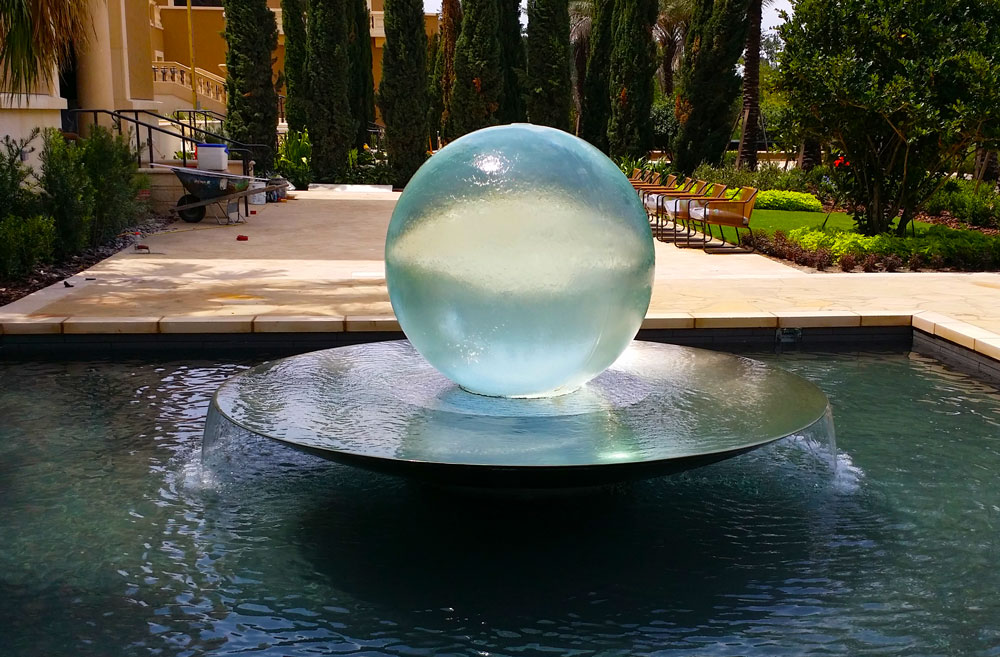 09 Jul

The 4 Seasons Orlando Aqualens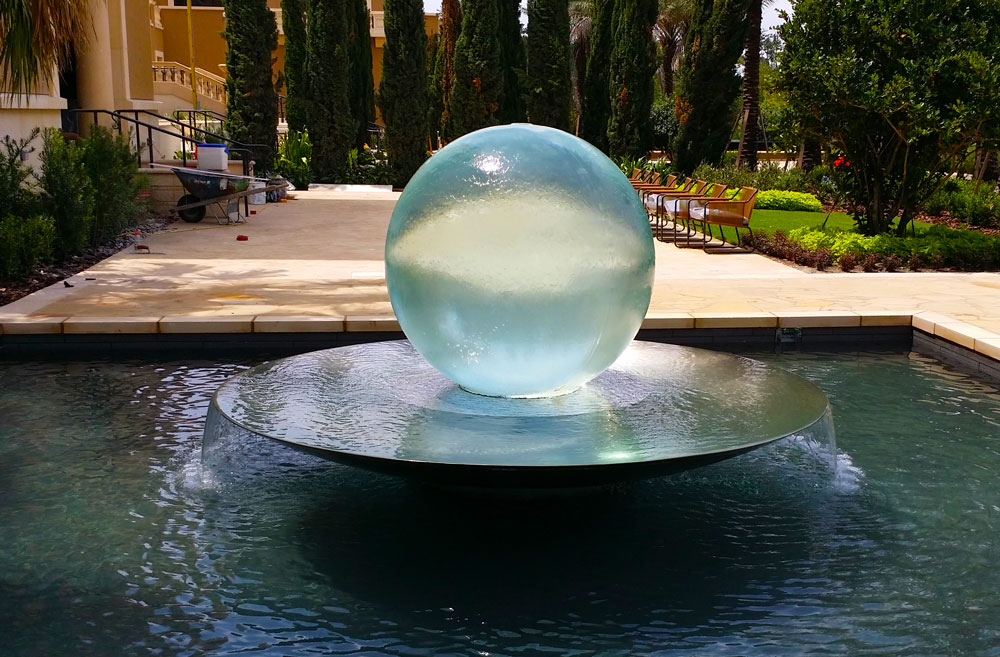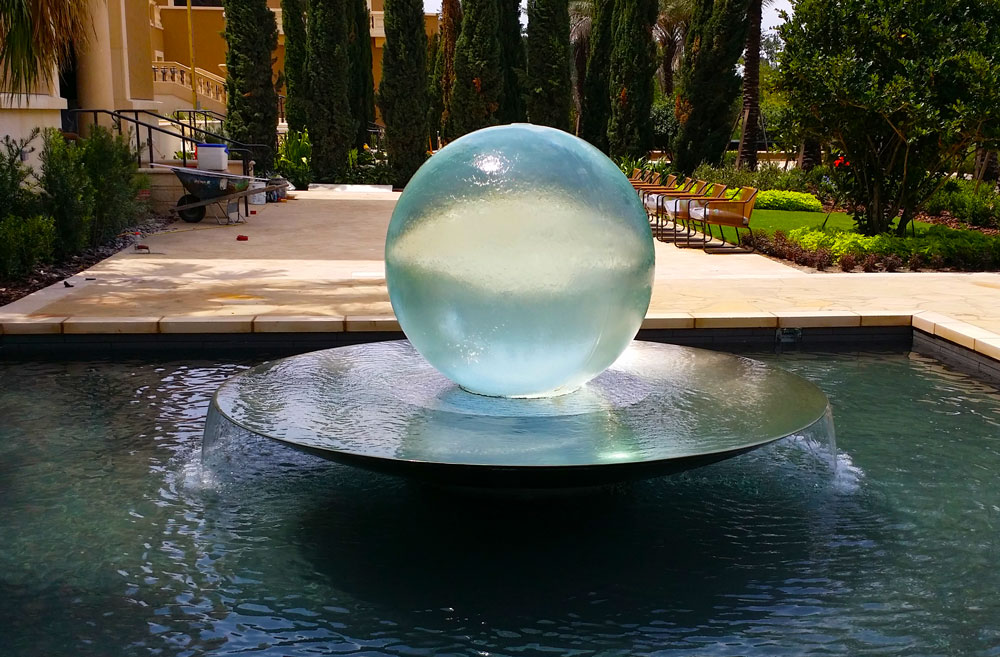 I was commissioned by the 4 Seasons in Orlando, Florida to install an extra-large Aqualens Sphere Fountain this spring.
This project was tricky, as they wanted the fountain installed above a pool, and instead of using the large Stainless Steel dish as the base of the fountain, they wanted water to cascade evenly off of the dish into the pool.
Unfortunately the water isn't cascading perfectly – at least not yet. While the stainless steel dish is nearly perfect, it's next to impossible to make the perfectly even on all sides.
I've suggested that they can carefully try to even the Stainless Steel, or even add a little lubricant to the water to break down the water surface tension and improve flow. Ultimately the best solution will be to install a more powerful water pump, as increased water flow will result in a better cascade.
I'll have to see what they decide to do. I do think the fountain is lovely, and it's in a beautiful location. If you happen to be in Orlando you can freely walk onto the 4 Seasons grounds to check it out yourself. If you do, please send me photos!