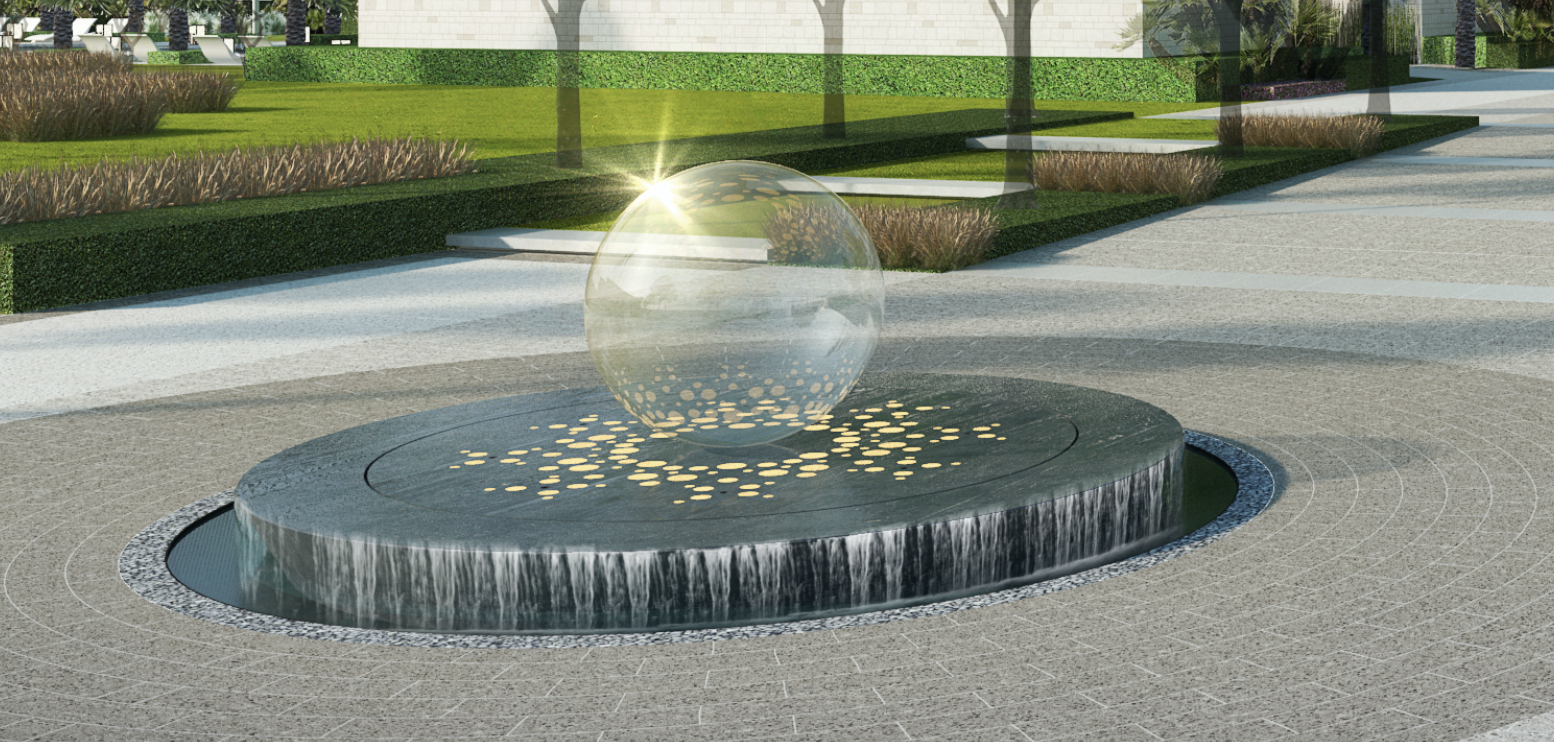 22 Jan

1.5m/5ft Sphere in Riyadh, Saudi Arabia

In addition to my standard Aqualens sizes, I also offer custom sizing! I've been working with Cracknell Landscape Design on a new project in Riyadh, Saudi Arabia for a custom 1.5m/5ft diameter sphere.

Here is a rendering of the design, cannot wait to post an update when this very large sphere gets installed!