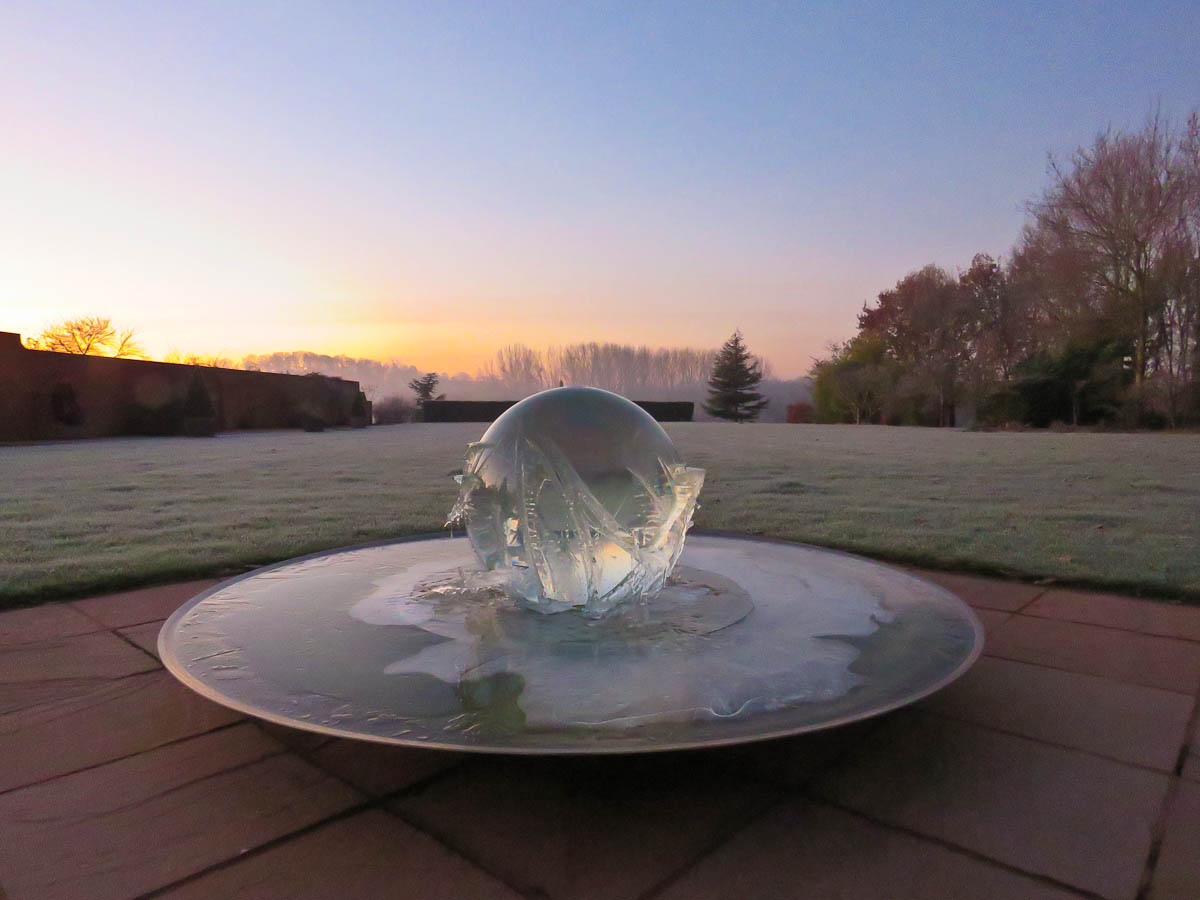 30 Nov

Worcestershire, UK Aqualens Sphere Fountain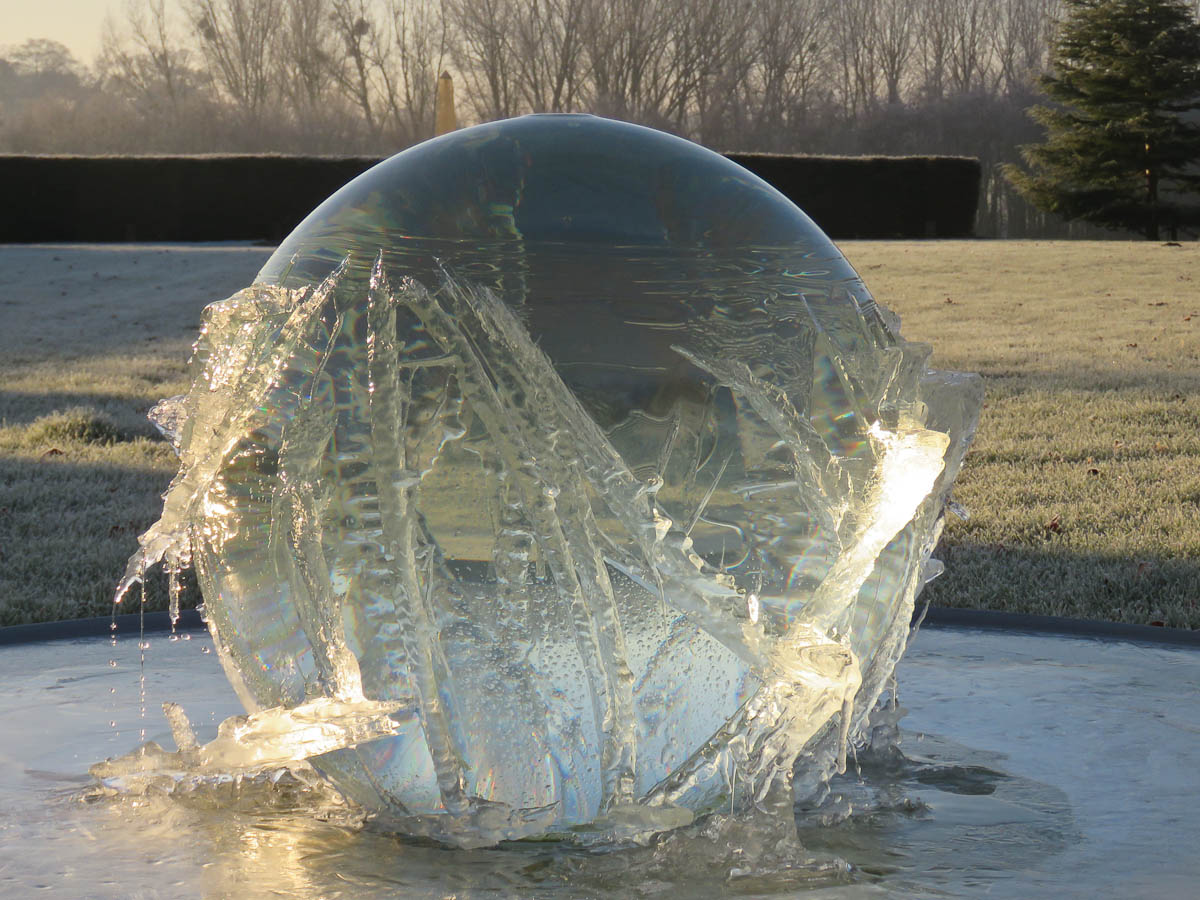 A great photo and setting to depict the onsetting winter. This is such a great setting for my fountain in Worcestershire, UK.
I love it when my Aqualens turns into an ice sculpture.
It has so many moods to it. In the wind, flumes spray off it, in the sunshines it sparkles like a diamond , and in winter when the sun is low, my house is filled with rainbows.
---
Click For Full-Size Images: