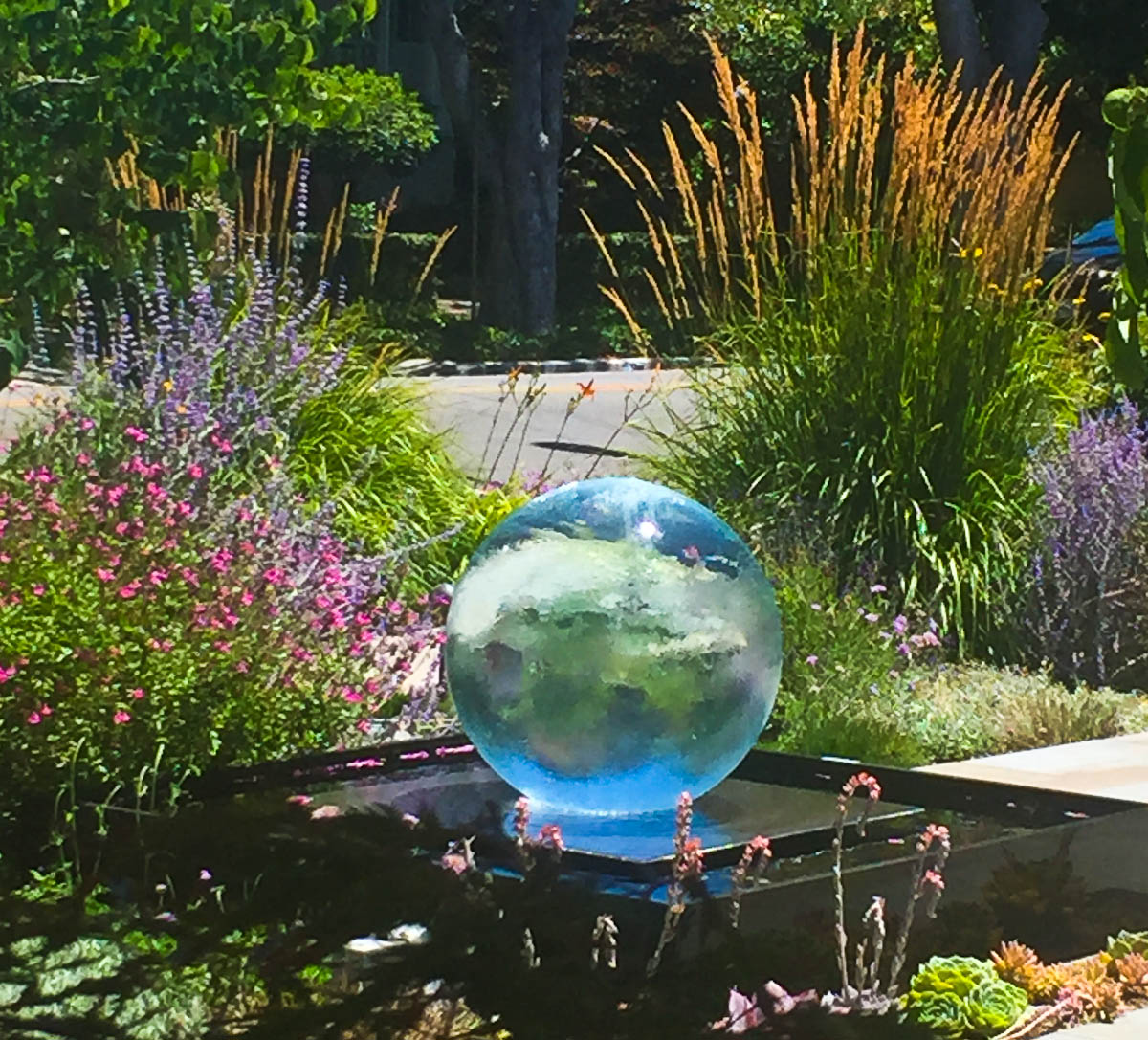 30 Jul

Palo Alto Aquasphere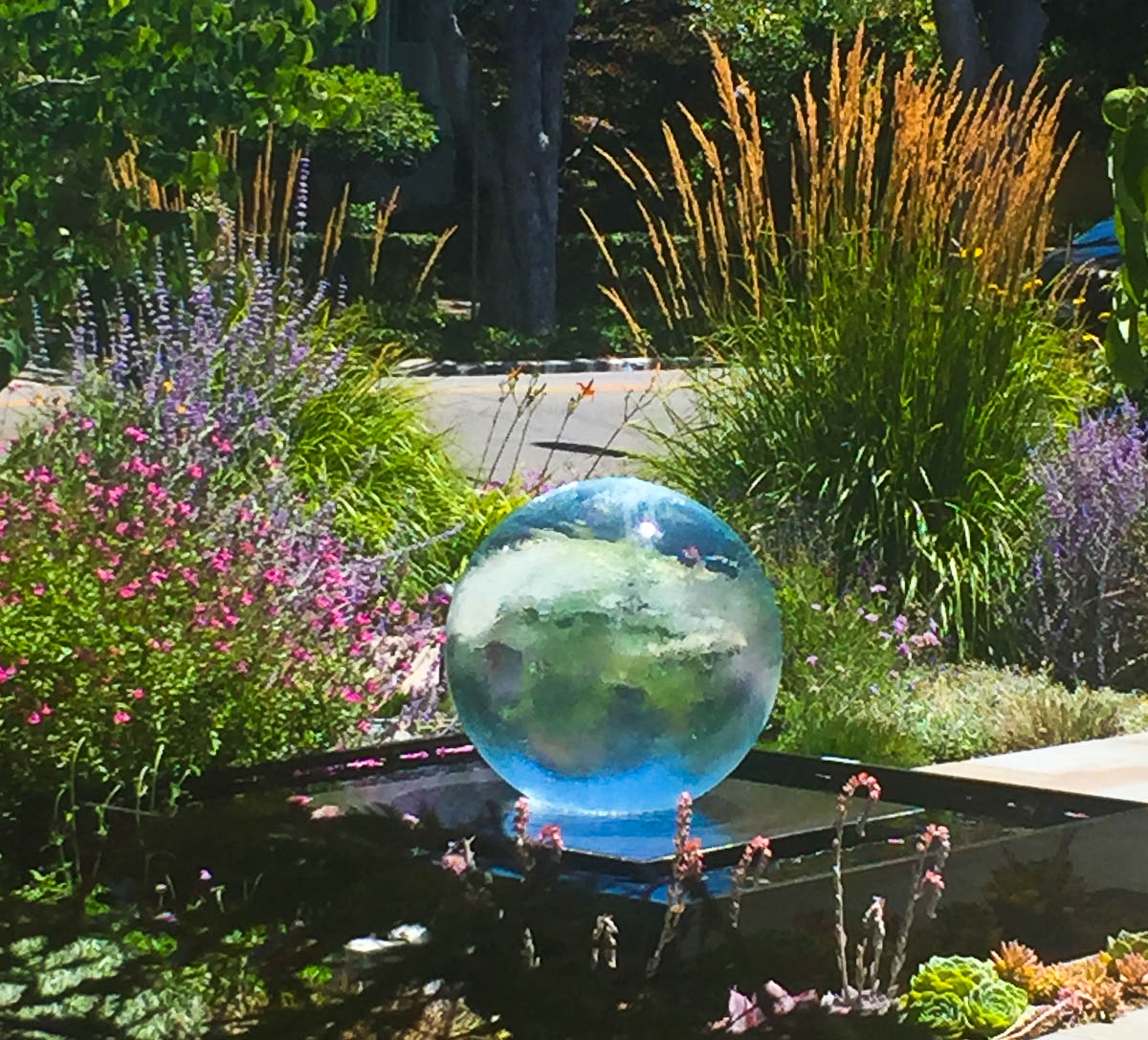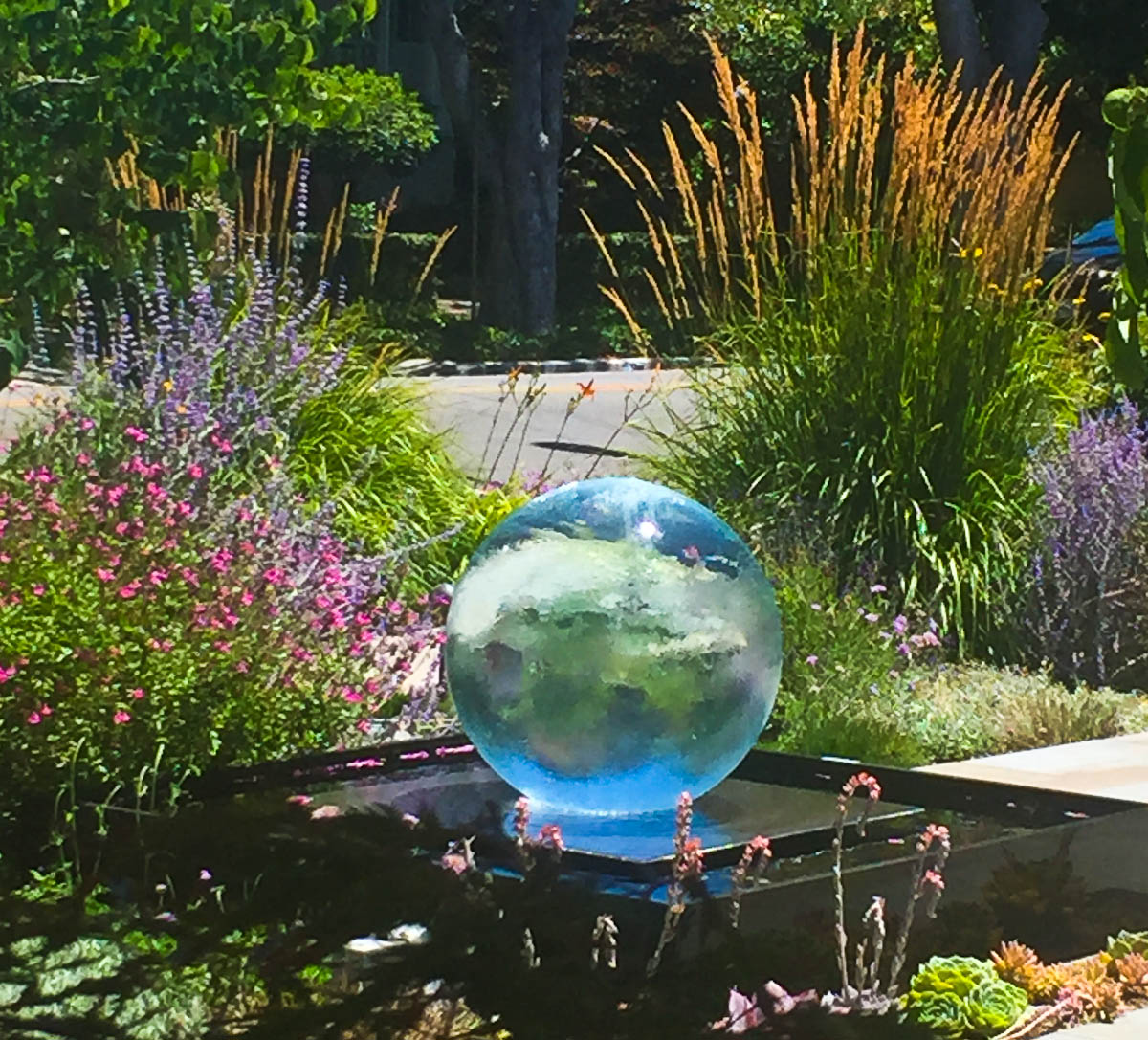 This Aquasphere sits in the garden of a wonderful designer, Lisa Malloy, who is based in Palo Alto, California.
My Aquasphere is similar to my Aqualens Orb Fountain, but includes a square base in place of the round stainless base on the Aqualens. This allows for fountain placement in areas with limited space – or in gardens where square geometric shapes are preferable to round.
I love the way the delicate flowers crowd around the base and spill over into the basin. The reflections of the sun and flowers in the sphere itself are just so beautiful.