07 Apr

Norway Aqualens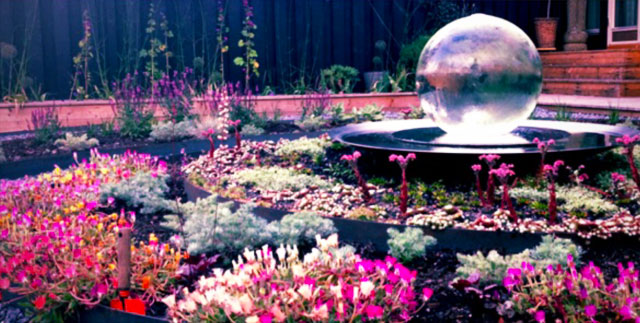 I have a delightful new client who lives in Hamar Norway (less than an hour north of Oslo).
She ordered an Aqualens from our UK offices, and then had someone come to the UK to pick up the fountain and bring it back to Norway! An impressive feat, as my fountains are pretty large and very heavy when packaged for transport.
The garden she placed the fountain in is absolutely fantastic, and full of plants that aren't commonly seen in Europe or the United States, and that may only grow in the north.
I love the way the fountain globe reflects the reds and pinks of her garden. It's a different look and very special.
If you own one of my fountains and would like to have your garden featured here, please contact me and send pictures.