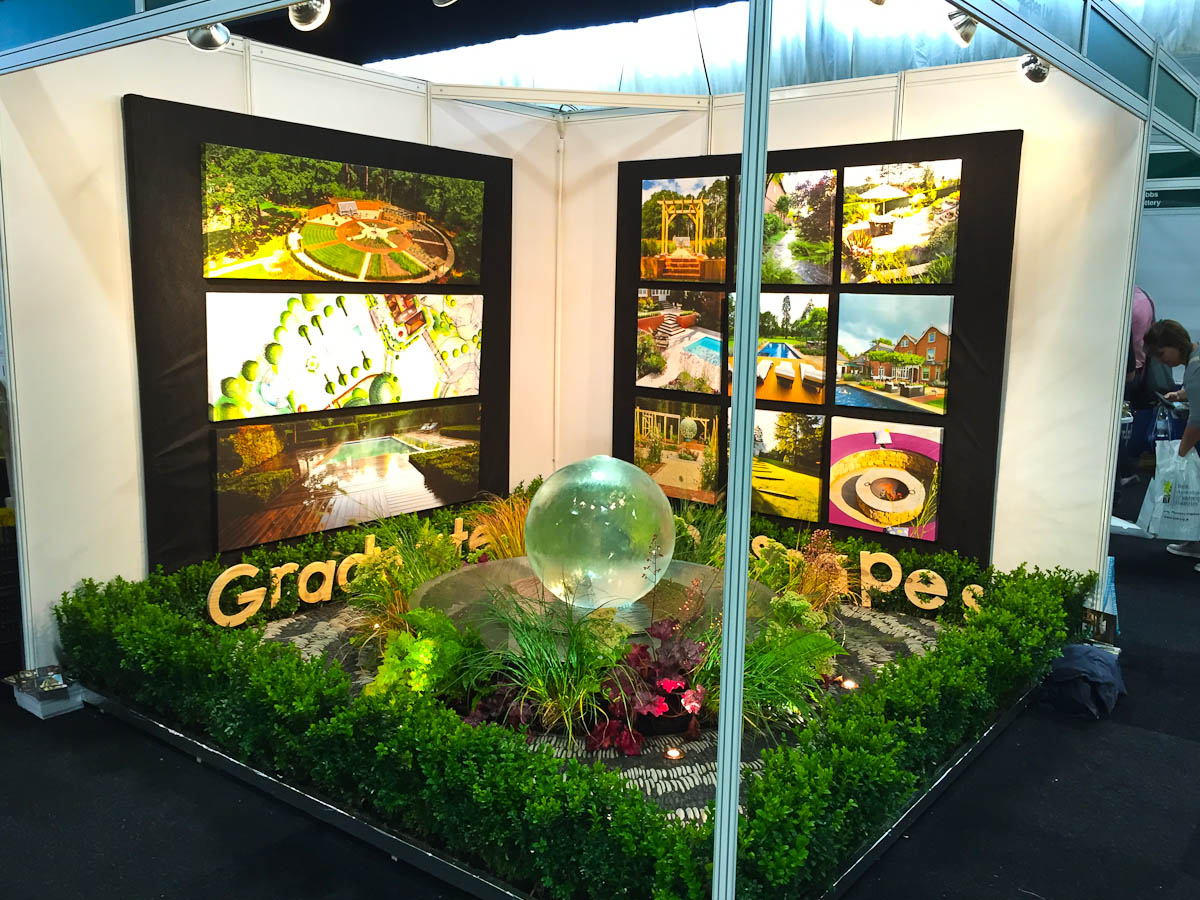 16 Jan

My Aqualens at 2015 Landscape Show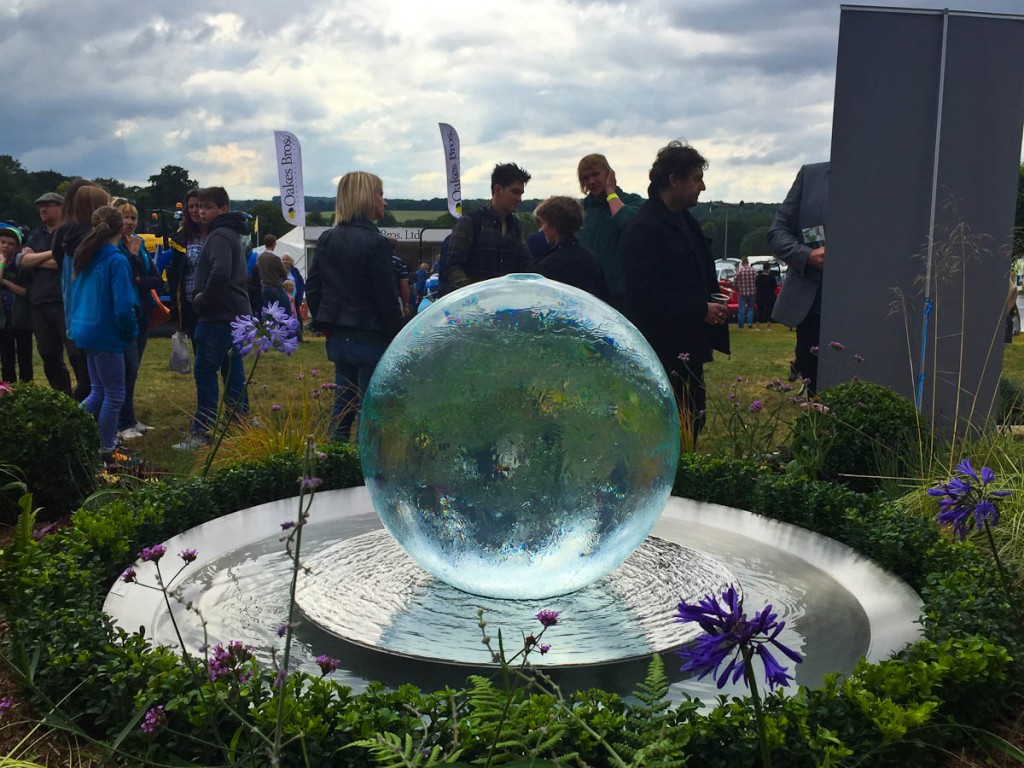 I was recently sent these photos by Julia at Graduate Landscapes. They entered a garden at both the 2015 Landscape Show and at the Alresford show that feature my Aqualens Sphere Fountain as the centerpiece.
From Julia:
"Dear Allison,
Here are some photos from the Shows that we had in the last month. It was amazing and may I just say that 80% of the people have recognised your water feature.
I attached a print screen from our twitter account, people just loved it, also a flyer to see that we mentioned your name and your website as well.
We cannot thank you enough and we hope we can do this again."
You can see the photos of the gardens featuring my aqualens below. The gardens are very well done and also portable for easily moving and displaying at different events like the 2015 Landscape Show and the Alresford Show shown below – very clever.
---