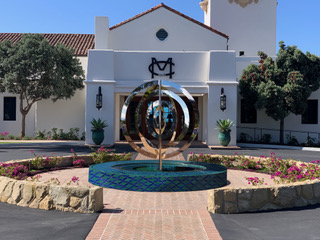 18 Mar

Montecito Country Club

Toward the end of last year, I was approach by Montecito Country Club to commission a sculpture for the front entrance of their facilities.

We laid out a few different options that I am excited to share over the next few weeks!

Starting with Concentric Circles – at 6ft diameter, this fun sculpture reflects its surroundings back to the viewer.