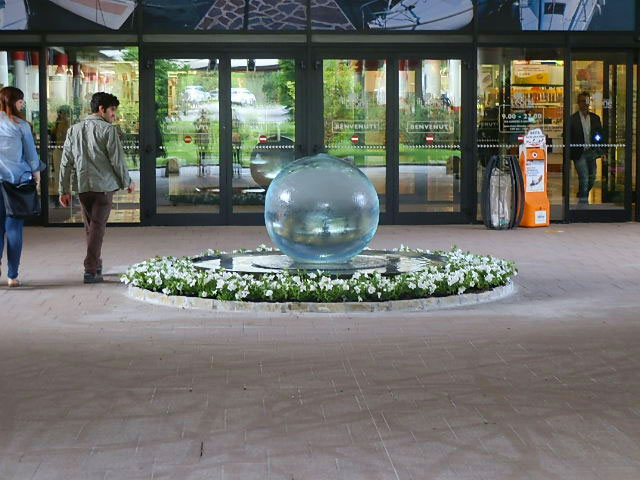 03 Jun

Italian Shopping Mall Aqualens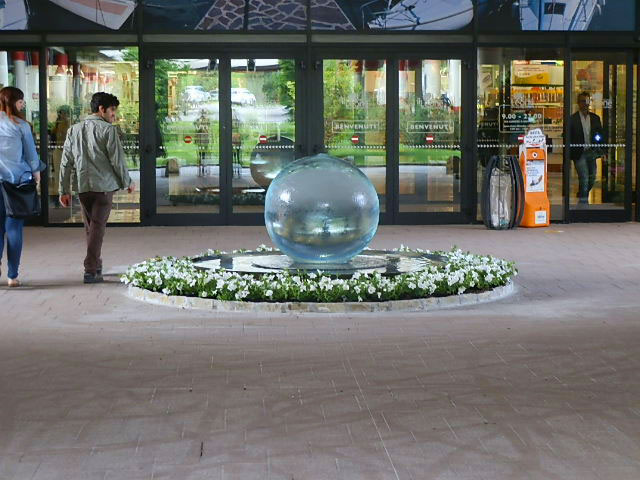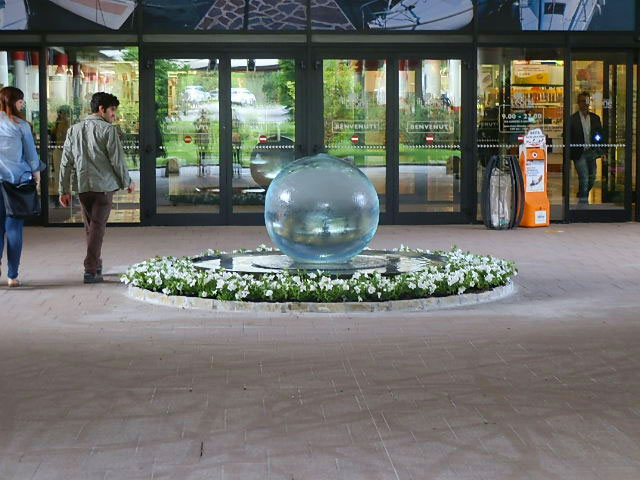 When I first created the Aqualens, I envisioned my beautiful sphere fountains as centerpieces for small, english-style gardens. Fast forward 10 years, and an ever-increasing number of my fountains are ordered for hotels, shopping malls, and public parks.
I'm honored and flattered to find that my fountains are so flexible and in such demand!
This particular fountain is located in an Italian shopping mall. The sphere is a full 1-Meter in diameter (3.4 feet), and it sits on a 2.33 Meter Dish (almost 8 feet!). It makes a nice statement surrounded by flowers at the entrance to the mall.
Now the same company that owns that mall has ordered another fountain for another shopping mall in Milan – the fashion center of Italy!
With any luck they'll need a hand with the installation. Italy is a beautiful country and I could use a vacation. 🙂
---