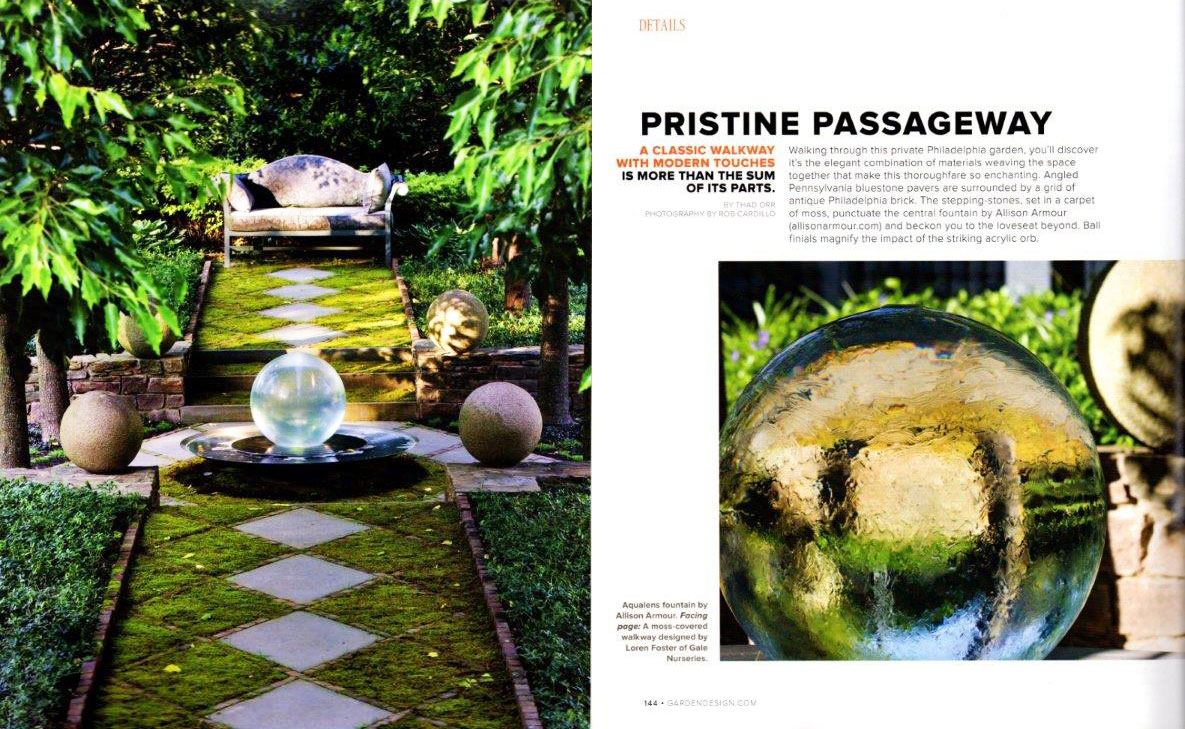 19 Feb

Aqualens in Garden Design Magazine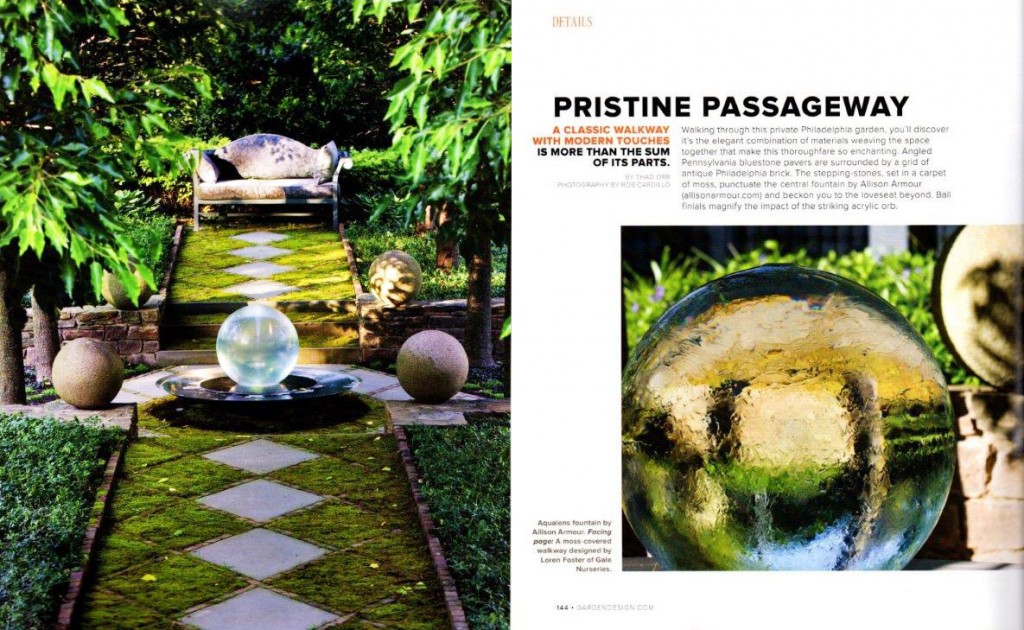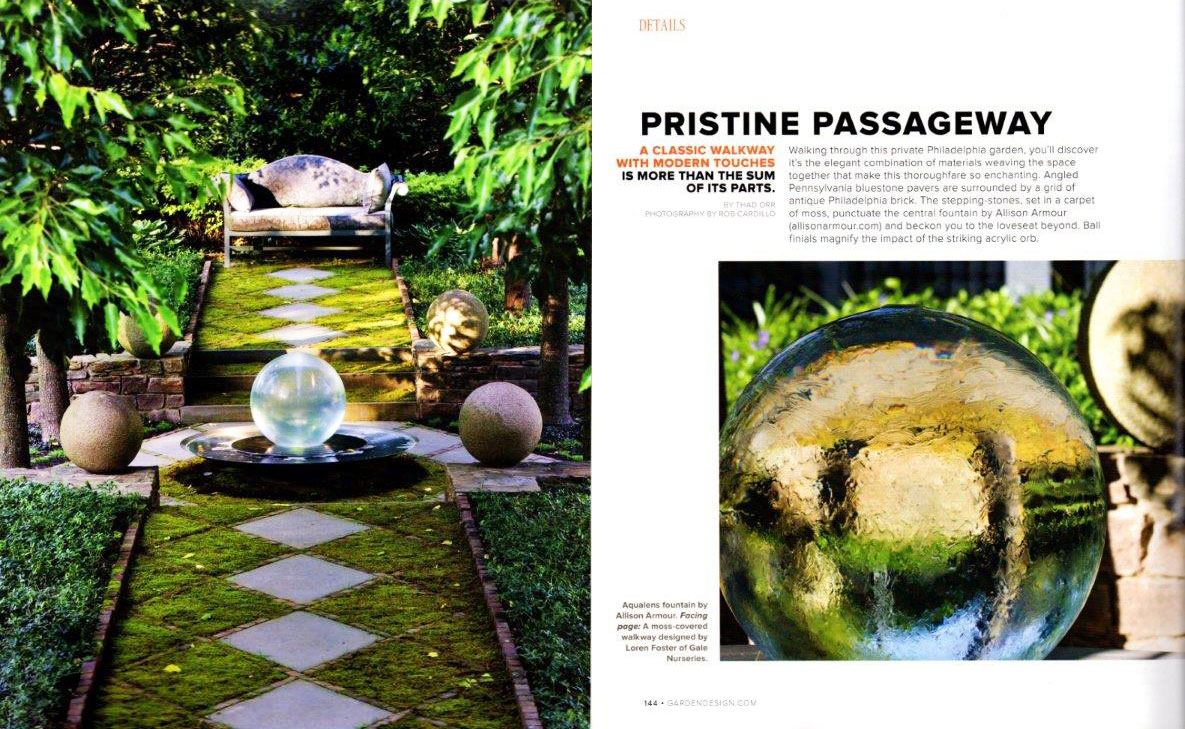 Madeline from Garden Accents recently sent this article to me from Garden Design Magazine that features my Aqualens Sphere fountain situated in a private garden in Philadelphia, PA.
Madeline shared with me that this fountain was first sold back in 2006 – ten years ago. The fountain has been moved a few times, and was used in a Philadelphia Flower Show display before being placed in this more permanent location.
It's a good testament to the longevity and durability of my artwork and sculptures.
The text in the article reads:

"Walking through this private Philadelphia garden, you'll discover it's the elegant combination of materials weaving the space together that make this thoroughfare so enchanting. Angled Pennsylvania bluestone pavers are surrounded by a grid of antique Philadelphia brick. The stepping-stones, set in a carpet of moss, punctuate the central fountain by Allison Armour (allisonarmour.com) and beckon you to the loveseat beyond. Ball finials magnify the impact of the striking acrylic orb."
It sounds like a wonderful and peaceful garden, and I'm pleased they chose to use my Aqualens Sphere Fountain as the centerpoint.