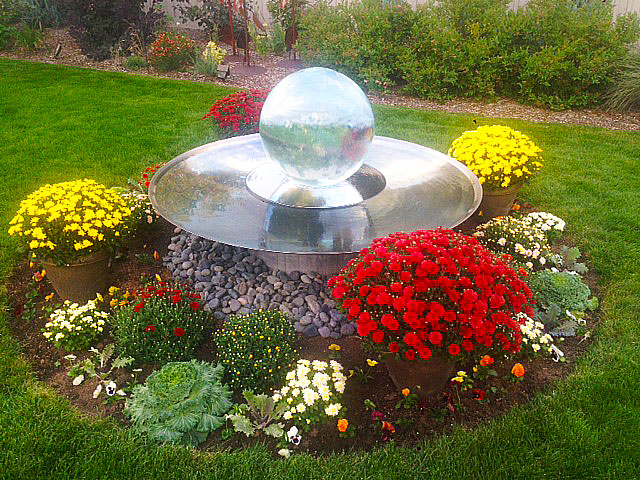 23 Sep

Aqualens Garden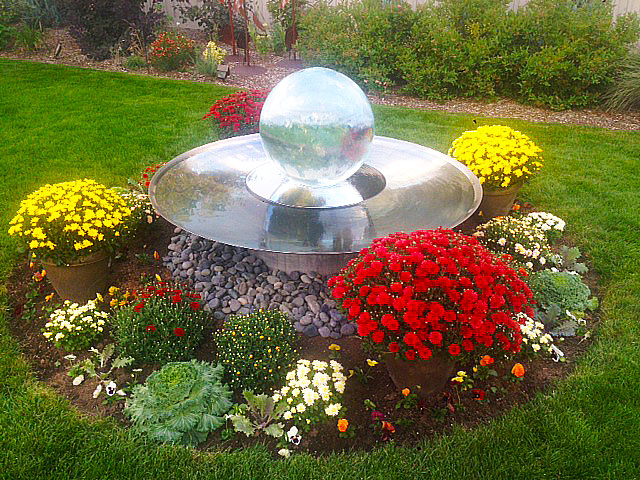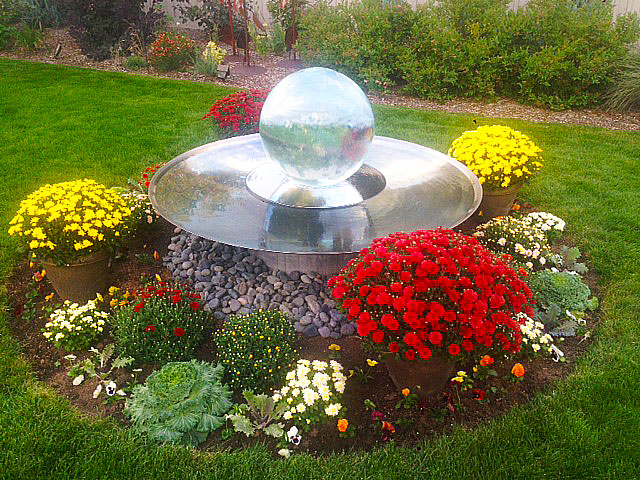 This lovely Aqualens/Garden photo was sent to me by a customer in the UK.
I really like the varied flowers that were used around the sphere fountain – as well as the way the fountain is elevated to give it more presence above the flowers.
This clever little garden has inspired me to try mixing up the plantings around my own, personal aqualens. I usually use the same flowers so that my fountain floats over a monotone sea of blossoms, but when I change out the flowers next time I'll see if I can add more color.
Do you own a sphere fountain? I'd love to see photos! Please use my contact page to get in touch, and your fountain may be featured here.