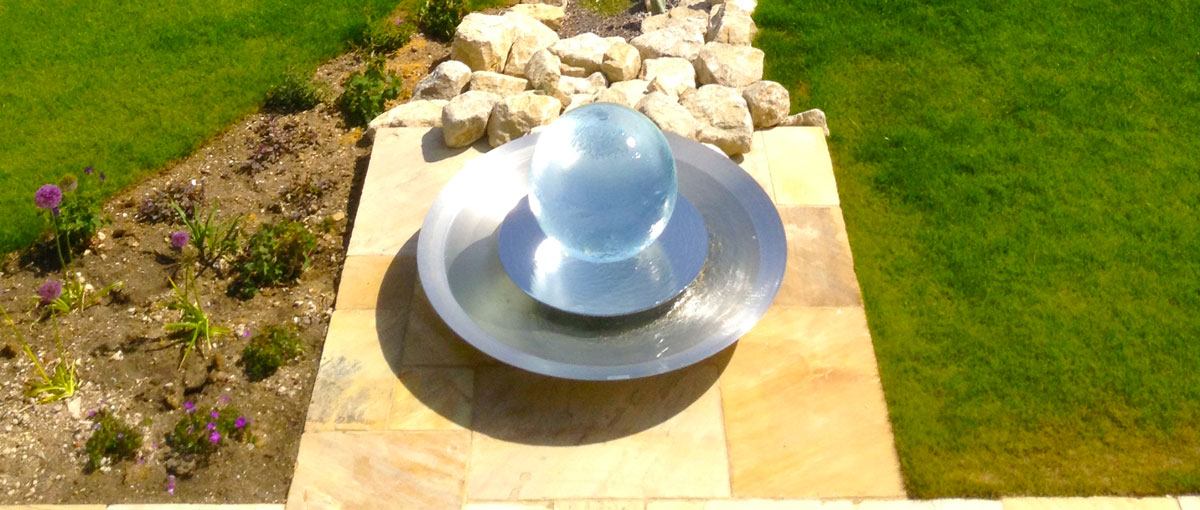 09 Jun

Waterfall Aqualens In The UK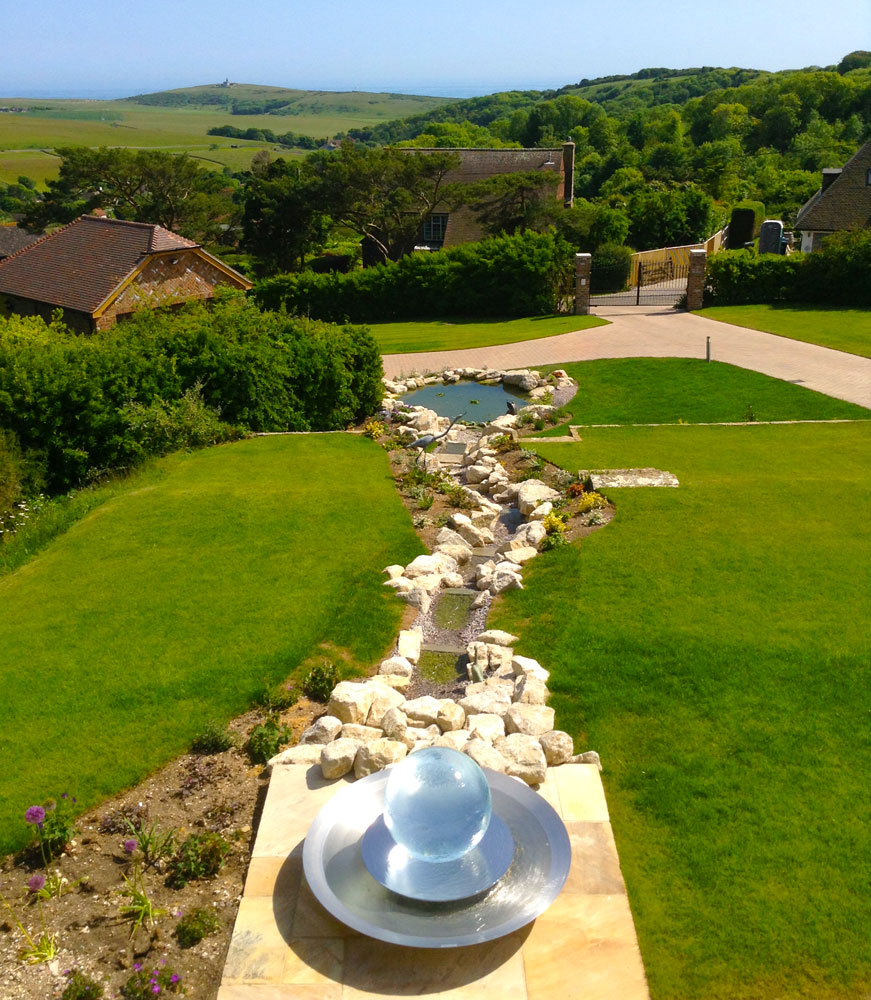 These wonderful photos were sent to me by Ron in the UK. I absolutely love the way they situated my Aqualens Sphere Fountain sits above the rocky waterfall that fills the lovely little pond in the lower garden (see pics below). Stunning!
Ron said:
"Hello Allison
The landscape work was only finished on Friday so I'm sending you a few pictures. There's not much colour, I'm afraid, as the plants have just been put in but it should look stunning when they've had time to bloom.
The Aqualens has been greatly admired by lots of people – what a wonderful design!
Best wishes
Ron"
I'm so glad that he's enjoying my fountain, and I look forward to seeing photos of the garden when all the flowers are in bloom!
---