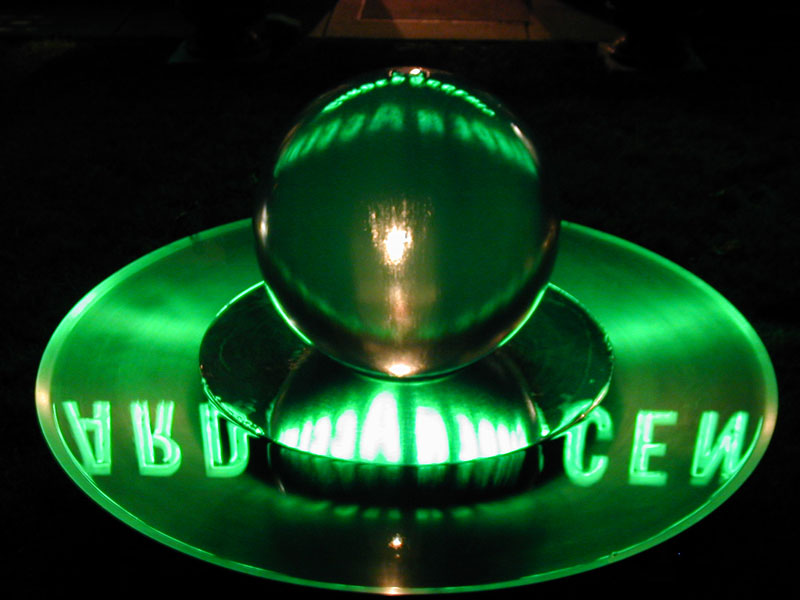 19 Aug

Testimonial from Madeline at Garden Accents

I received a wonderful testimonial from Madeline at Garden Accents in West Conshohocken, PA today. Even better, Madeline was kind enough to include several excellent photos of their 'display' Aqualens!

Here's what Madeline had to say:

Dear Allison,

Attached please find several photos we have taken of the "display" Aqualens here in the Garden Accents Showroom garden over the years. The first photo was on Nov 19 – 2008 – that was the year it froze solid. After that, we have always taken it down for the winter during the first week of November. So…..we are not sure about having it running when your client comes in November??

The last photo "crystal ball" is an amazing photo! It was taken at night when our sign on the top of the building was reflected in the Aqualens.

[fancy_list style="arrow_list" variation="blue"]
Customers regularly state that the Aqualens is "magical" when they enter that section of our showroom
The design – the flat disc under the sphere makes it easy for birds to take a bath so another function is that the birds enjoy it too!
We think some of these photos demonstrate the fact that your piece looks wonderful in either a traditional or contemporary setting
The words used to describe the Aqualens quite often include – meditative, entrancing, mesmerizing, hypnotic.
Children are drawn to the piece immediately.
[/fancy_list]
Take Care,
Madeline – Manager at www.gardenaccents.com
[fancy_images width="185″ height="140″]
[image]http://www.allisonarmour.com/wp-content/uploads/frozen-aqualens.jpg[/image]
[image]http://www.allisonarmour.com/wp-content/uploads/aqualens-closeup.jpg[/image]
[image]http://www.allisonarmour.com/wp-content/uploads/stunning-garden.jpg[/image]
[image]http://www.allisonarmour.com/wp-content/uploads/aqualens-beauty.jpg[/image]
[/fancy_images]