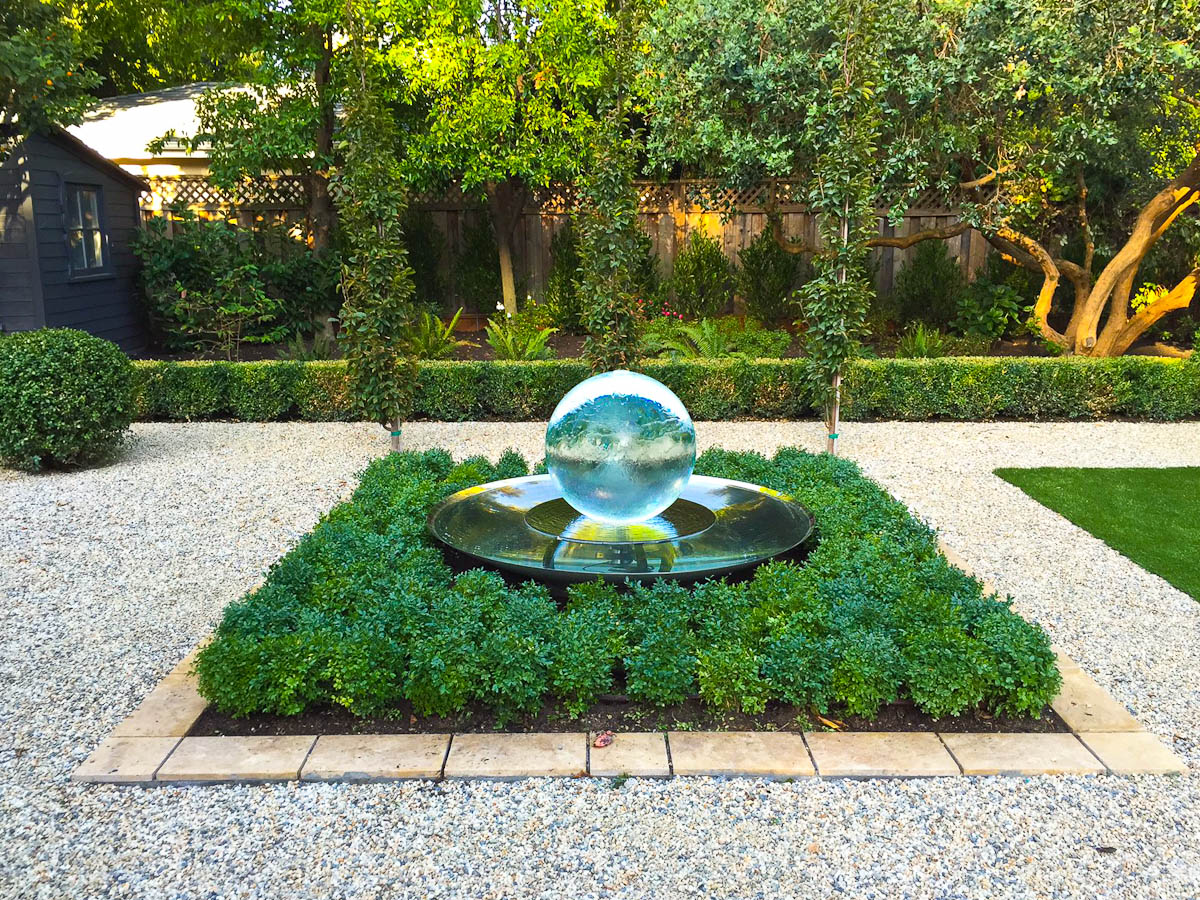 04 Sep

Kingsbury Garden Designs Aqualens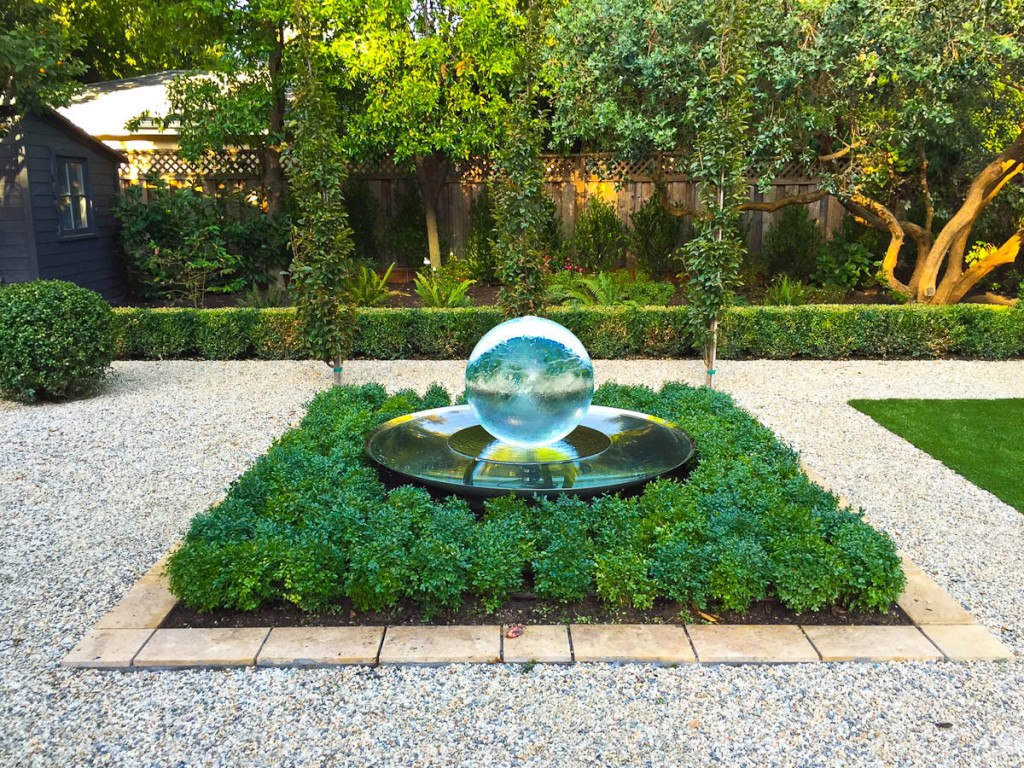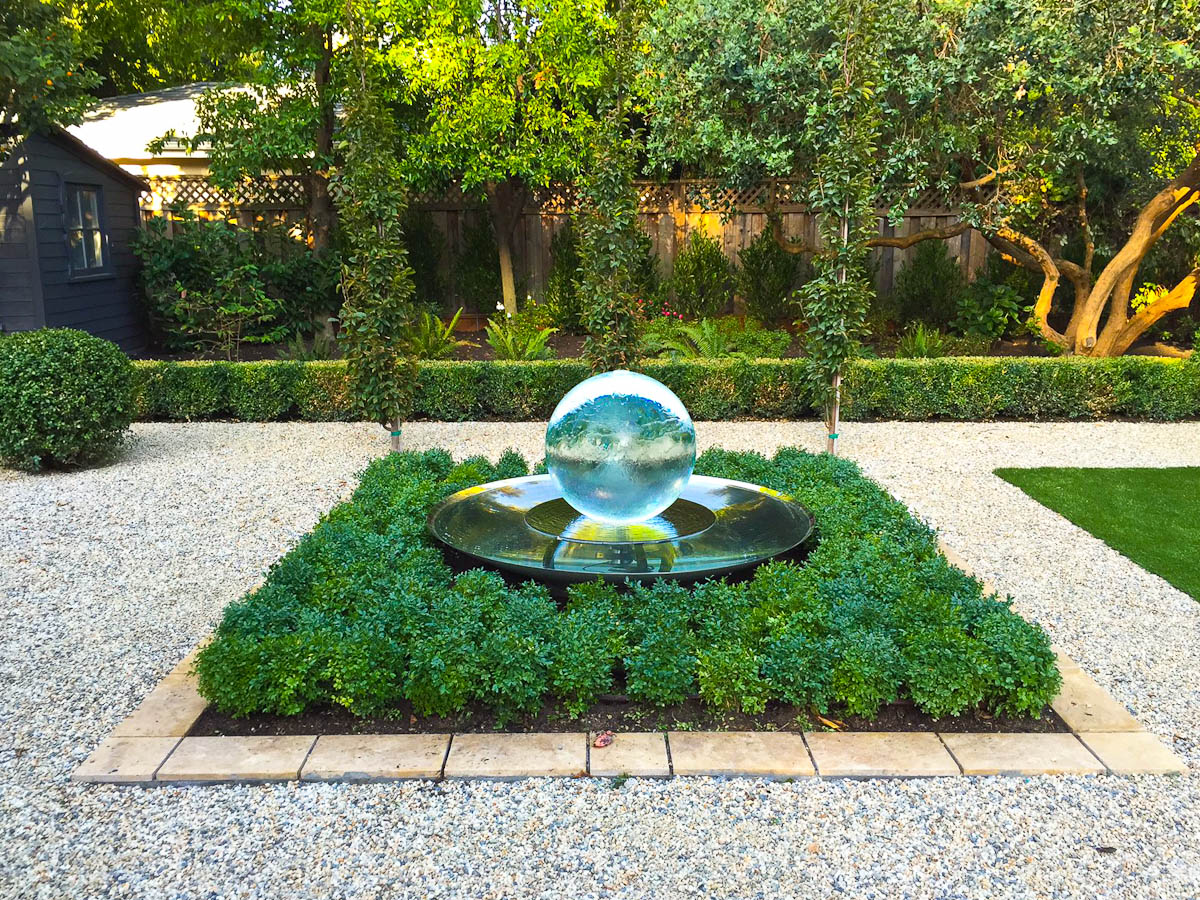 I recently had the pleasure of working with Dorrit Kingsbury of Kingsbury Garden Designs near San Francisco in Northern California.
Dorrit had this to say about the project:
"The intention was for a clean lined, sculptural garden with Italian and French design influences. And, relatively drought tolerant plantings. (a lawn was removed to create the patios.) This is the first of three Phases of work on the property.
The property in back forms a long, narrow 'L' shape. We wanted to make full use of the space, and draw the viewer to the crux of the 'L' so to see the full length of the garden and also what was around the corner!
The sphere fountain became the lure, set at the center of the patio and framed with a floor of low growing boxwood and stone, and, as a backdrop, three upright hornbeam trees. The fountain creates the opportunities for views in all directions.
Early in the design process, a reflective pool was considered, but the three dimensional nature of the Aqualens and the delicate movement of the water over the sphere and the quality of light through the sphere, made the Aqualens the better aesthetic choice. It was also comparatively very easy to install!"
---